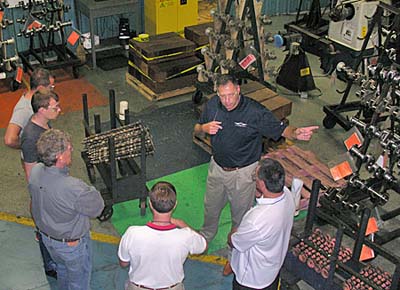 Continental Motors is known to generations of pilots and not just in the USA. However, I'll bet most readers do not know that the storied company once produced a radial engine. The company started business way back in 1905 as a builder of truck engines for the U.S. Army. They entered the aviation market in 1929 with the seven cylinder A-70 powerplant. A year later Continental introduced A40 that went to four horizontally opposed cylinders in what is sometimes called a boxer engine. "We were the first to introduce the horizontally opposed cylinder configuration to help increase aircraft speeds," observed the company. Rotax has generated well deserved publicity with their efficient fuel injected 912 iS but Continental noted that they were "the first to introduce both fuel injection and turbo-charging in general aviation aircraft (both in the 1960s)." They do not offer such configurations for Light-Sport Aircraft, at least not yet although in 2009 Continental threw support behind the new segment introducing the O-200 lighter weight engine that comes in at 199 pounds.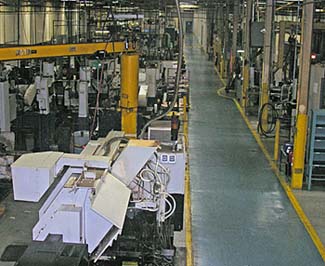 Continental has been the power for many of aviation's iconic aircraft from the unpretentious Piper Cub to the Voyager aircraft that successfully circumnavigated the globe without refueling, to a fleet of other airplanes including high-end single engine pistons such as Bonanza and Cirrus. Along with Lycoming, Continental engines are the powerplants nearly every American pilot has grown up flying. In more recent years and reflecting the uncertain future for leaded aviation fuels, Continental launched their Turbo Diesel Series engine and entered into unleaded gasoline development. Indeed their alternative fuel IO-360-AF engine (lower photo) was chosen by Flight Design for its four seat C4 as the German company expects to sell this aircraft in many countries where 100LL is unavailable at any price. Contrarily, diesel is available almost everywhere and Continental's push into engines using this fuel was surely one reason the airframe builder chose the Alabama brand.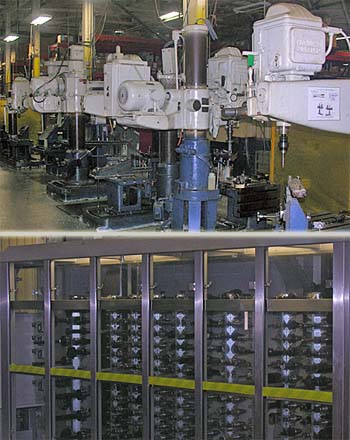 Continental is dedicated to piston engines and manufactures all primary components themselves, including crankcase, crankshaft, cylinders, and connecting rods. Every engine is hand built. Our factory tour walked us step-by-step through the process ending up in a building holding several test cells. Here, every engine is run through a full cycle in bays that once heard the howl of Mustang Merlin engines.
In the LSA space, Continental engines have been used on CubCrafters, American Legend, and Kitfox, plus Zenith and Fisher kits among other brands. They continue to be a significant supplier to the LSA and light kit industry including Van's Aircraft although that Oregon company chose the Rotax for their RV-12 Light-Sport. Along with other reasons to select the four cylinder, 100 horsepower O-200, mechanics around the world are familiar with the brand and have training and experience for it. Contrarily, Rotax has had to work hard to encourage American A&Ps to learn the differences of their powerplants.
As we toured the facility, I was particularly impressed with one fact. As we heard about the numbering scheme that identifies various engine models, I became aware the company customizes many of their basic models to accommodate specific manufacturers. Some components are installed differently to fit in cowlings or to otherwise meet the design of airframe engineers. In my days at BRS parachutes, we had similar requests. Installing a parachute can be somewhat or significantly different for every aircraft and BRS struggled with the many aircraft variations, but Continental has made customization a common occurrence. They even advise, "We will come to you wherever you are in the lower 48 [U.S. states]. You will receive an engine quote and consultation at no cost to you." That's a great service.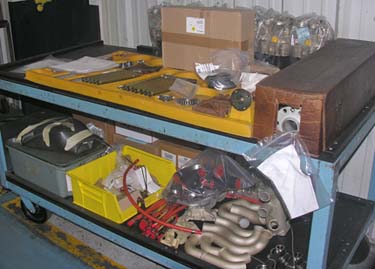 In 1966 Continental moved from their original base in Muskegon, Michigan to take over former military facilities in Mobile, Alabama. Today, the southern producer builds about ten engines a day, or an annual rate of about 2,500 engines. In the post-World War II era they once created more than 34,000 engines in a year (1946) and during the 1970s heyday for general aviation the company reported producing 70 engines a day or an annual rate of 17,500 units. In 2011, Continental was bought by Technify Motors (USA) Ltd, a subsidiary of China's AVIC International Holding Corporation.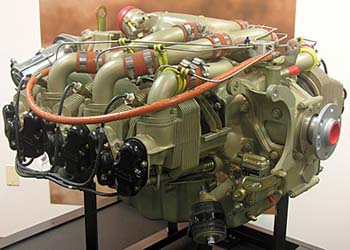 You may notice that in the photos with this article, no workers other than our tour guide are seen. The factory was functioning as we toured but the union requires that no employees are photographed while on the job. Of course, I complied with this request but it makes the facility appear unused and quiet. That's an incorrect impression, of course. To see workers at their jobs, Continental Motors has an informative Virtual Factory Tour on their website that you might enjoy. It has many images I was not able to capture.
PHOTOS (top to bottom) — Starting the factory tour • the factory floor in the machining area • older machinery is maintained for certain jobs (top half) but modern CNC equipment has taken over most work (lower half) • an engine cart has all the components ready for hand assembly (engine block not shown) • the six cylinder 180-210 horsepower IO-360-AF alternate fuel engine