In a time of great spectator enthusiasm for STOL competitions, wouldn't a VTOL be even better? If a super-short takeoff is cool, why not vertical takeoff?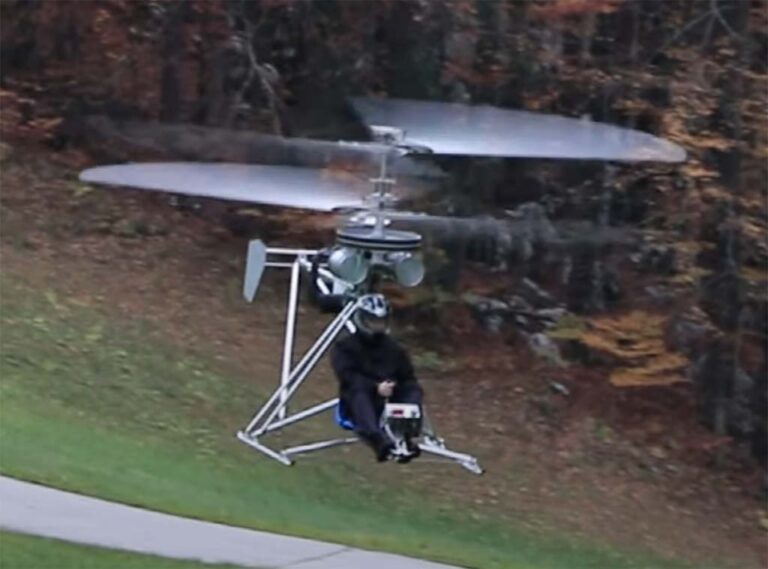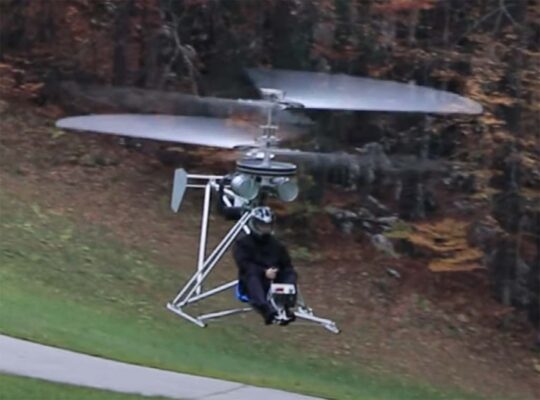 Of course, most of the multicopter types — flying machines sometimes called eVTOLs — take off vertically but those are different, electric flying animals. Despite waves of breathless reporting by mainstream media types, eVTOLs are not yet ready for prime time. Even if you could buy one, you probably don't want to pay for it. Most will be very expensive.
What if you could take off vertically this year and for a price you can actually afford?
Of course, rotary-wing enthusiasts can already choose a well-proven, made-in-the-USA helicopter that complies with Part 103 and is very affordable… for any aircraft type, but almost absurdly low-cost compared to conventional helicopters. I refer to the Mosquito XEL from Composite FX (see this video), which sells for $52,000 ready to fly or $42,000 in kit form.
Could Mirocopter save you even more?
Mirocopter Coaxial SCH-2A
Composite FX's XEL Part 103 helicopter uses a conventional configuration with single rotor and tail boom. Anyone with helicopter experience as needed to fly XEL or SCH-2A safely has almost certainly flown tail boom rotary. Coaxial is different; no tail boom is needed. See this earlier article for more on coaxial.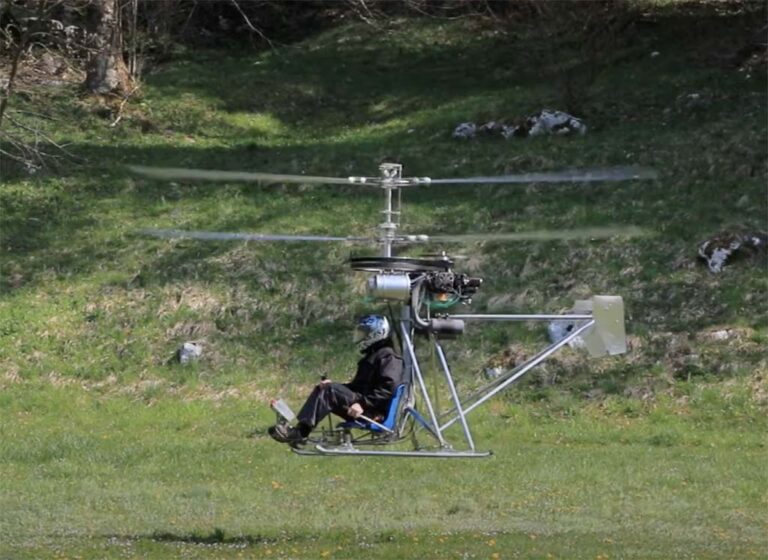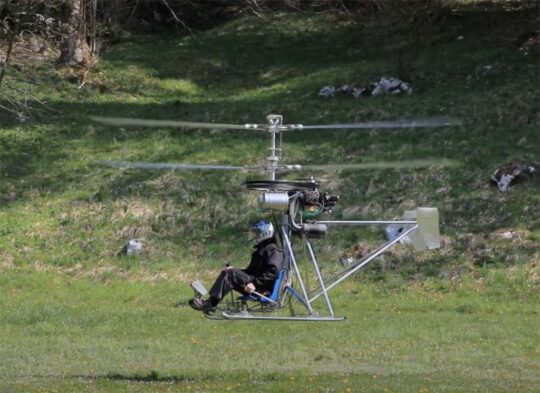 Developed by Miroslav Črv, Mirocopter is based in Slovenia — also the home of Pipistrel. With today's news you might wonder, so let me assure the country is not near Ukraine and all that regrettable turmoil. Slovenia is immediately south of Austria and more than 400 miles to the west of the war zone.
Miroslav wrote that his SCH-2A is "one of the lightest manned coaxial helicopters in the world." He adds that it "is compliant to FAA's Part 103 ultralight vehicle rules." See specifications below.
He added, "SCH-2A [has been] tested for more than 10 years." YouTube video shows the aircraft in slightly different configuration flying in 2017. "SCH-2A boasts very good flight characteristics including effective autorotation," Miroslav stated.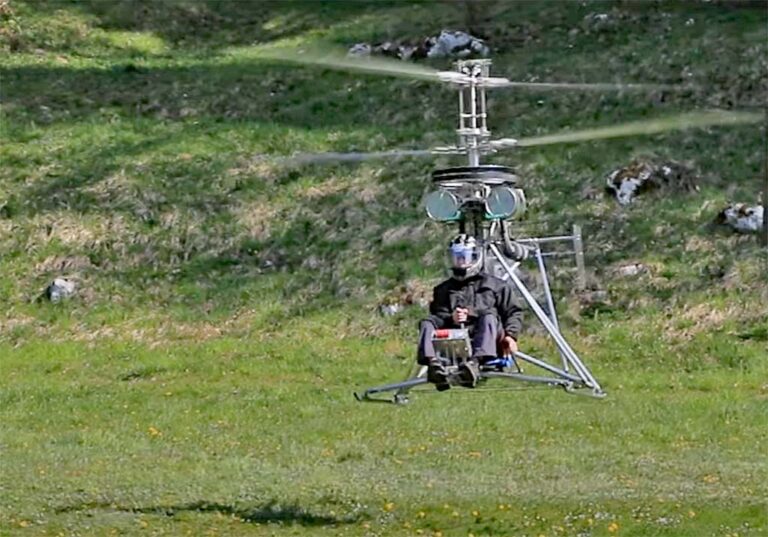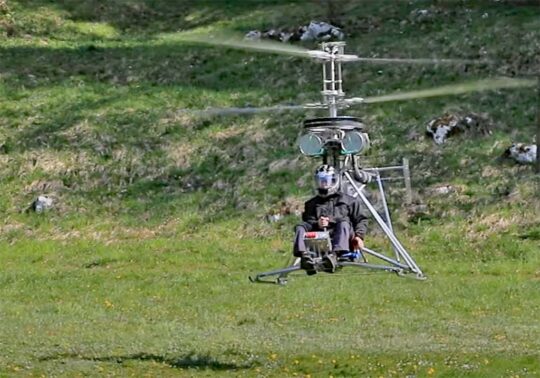 Vertical thrust is achieved by collective blade pitch control of both rotors. For directional control, cyclic blade pitch control of both rotors is used. Yaw control is provided by moving tail plates. For vertical thrust, direction, and yaw control, SCH-2A helicopter is equipped with standard helicopter control inputs.
Mirocopter SCH-2A is powered by a Chinese-made Fiate MZ202 two-cylinder, dual-ignition, two-stroke gasoline engine. The MZ202 engine provides more than 60 horsepower at 5,800 rpm, the "nominal engine speed on SCH-2A." The full Fiate MZ202 engine package comes with with electric starter, electric generator, dual ignition, exhaust system, and modified fan cooling system weighing only 66 pounds.
"SCH-2A is equipped with Mirocopter-modified NACA0012 aluminum composite rotor blades," said Mirocopter. The rotor's leading spar is made of extruded and anodized high-quality aluminum, the company said with inserted stainless steel bars used for rotor blade reinforcement and correct rotor blade weight balance. "Our rotor blades are durable and have a safety factor higher than 3," noted Miroslav.
American Representatives
Two men are offering the Mirocopter SCH-2A in America. Each is awaiting delivery and they are hopeful to make a showing at EAA AirVenture Oshkosh 2022. (These days with snarled supply chains and shipping dock delays, forecasting exact delivery times is nearly impossible.)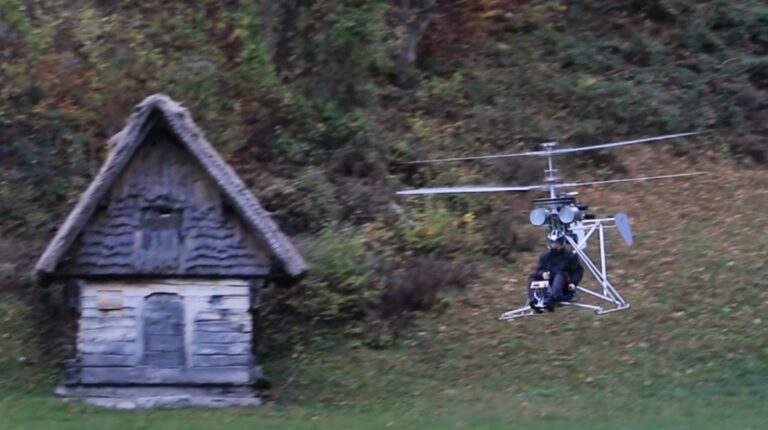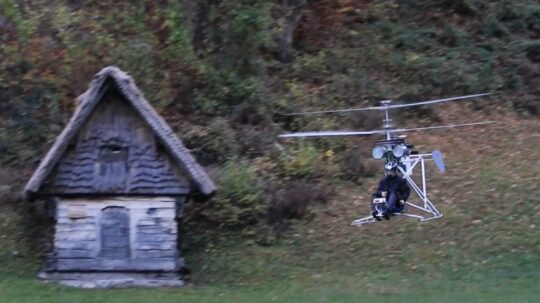 Mark Rumsey and Andrey Vegger have each signed up to help Mirocopter get started in the USA.
Mark will handle the western U.S. from Murrieta, California. Contact him by email, or call 951-491-9002, or check out his Rototrek website.
Andrey is based in central Florida. Use this link to email him.
Is this a Bargain? — Mark stated, "At $33,750, the Mirocopter SCH-2A is the lowest cost production helicopter in the world! The SCH-2A is fully built and is not a kit." He added, "A 50% deposit is required to reserve a production slot. The remaining 50% is due ten days prior to shipping. DHL shipping is estimated to be around $3,000." (As with all prices, that shipping quote is subject to change; check with Mark using the contacts above.)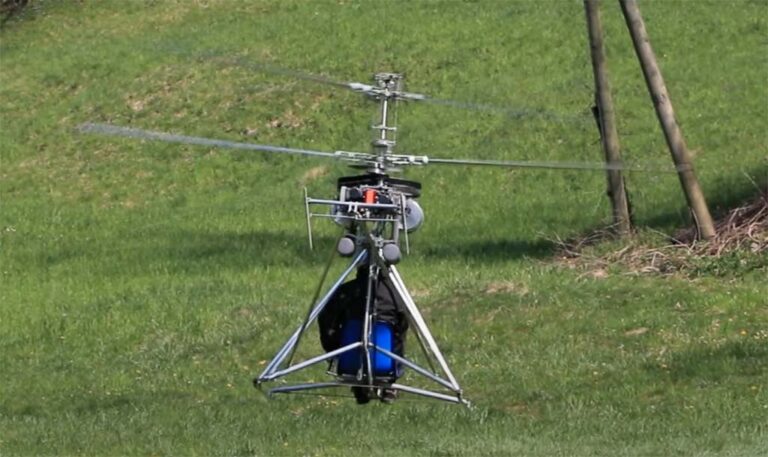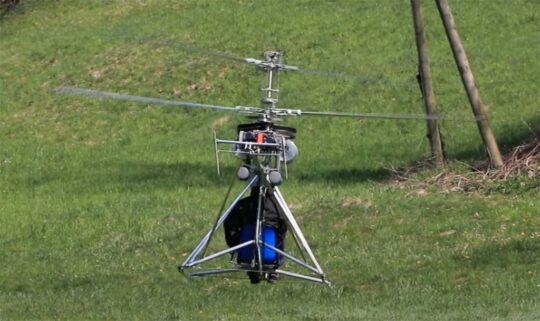 At present, neither man has flown Mirocopter. I asked Mark why he chose SCH-2A?
"I chose to resell this coaxial ultralight helicopter because I think it is the best solution for personal VTOL flying for several reasons." He listed them for us:
Coaxial is easier to fly than a conventional configuration. When you pull collective you aren't concerned with torque like in a conventional helicopter. If it is easier to fly, it is a bit safer, too.
Coaxial can lift more weight so bigger pilots can fly it.
Coaxial is quieter because it has no tail rotor and can run the engine at a lower rpm for the same weight.
By lifting the same weight at a lower RPM you burn less fuel and the engine will last longer.
Coaxial has a smaller footprint because the rotor diameter doesn't have to be as big and there is no tail rotor sitting outside of the rotor diameter.
Coaxial has a 20% slower decent rate in autorotation than a conventional helicopter.
The price of the Mirocopter SCH-2A is about two-thirds the price of a Mosquito.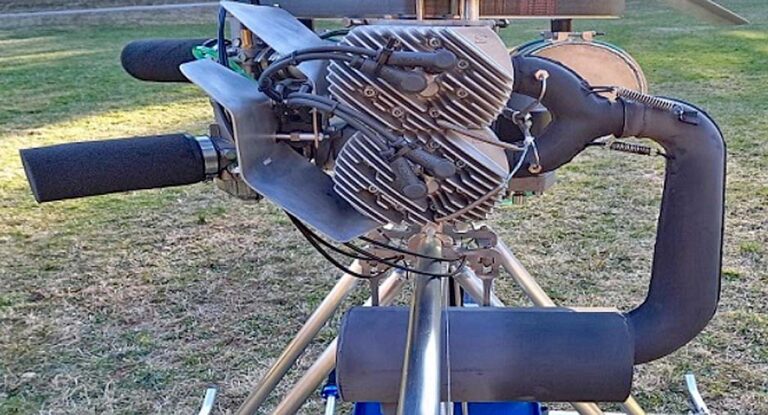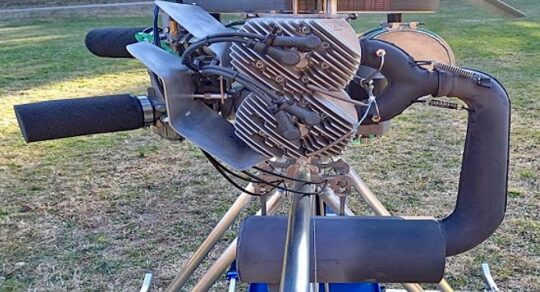 "The first units will arrive in the U.S. in June so I haven't flown it yet," Mark said honestly. "I am an aerospace engineer and have taken the controls of a Jet Ranger and an R22 in steady forward flight but nothing beyond that. I have about 20 hours training in X-plane with my helicopter control simulator."
Although prototype SCH-2As have been flying for a decade according to Miroslav, Mark reported, "The first production SCH-2A helicopters will be tested this month before delivery so less than 10 will have flown before June 2022."
He reports estimated lead time once you place an order to be 4-5 months.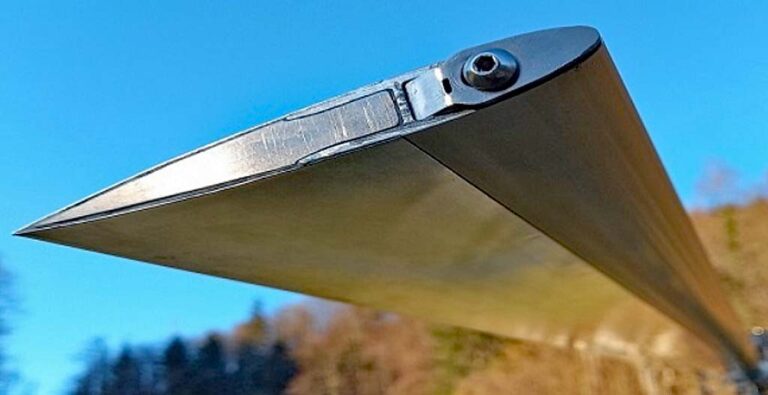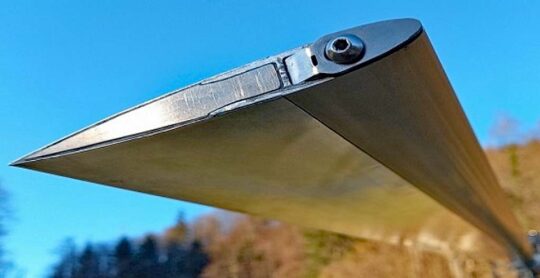 "Recommended training," Mark continued, "is to become a proficient student in an R22 or equivalent two-seater. Eventually, we plan on offering training in a full-scale constraining simulator that allows you to hover and slowly move across the ground in all directions. It will be similar to one offered by another Russian coaxial helicopter producer (link above)
Andrey largely concurred with Mark's statements about Mirocopter SCH-2A.
"My experience with coaxial helicopters is limited," he admitted, though such a statement is true even for highly experienced helicopter pilots.
Before settling on Mirocopter, Andrey checked out two other similar designs. However, both are made in the Russian Federation and were designed to fit Part 103 (Russian 115 kilogram), However, for Andrey, that Russian heritage introduced a barrier.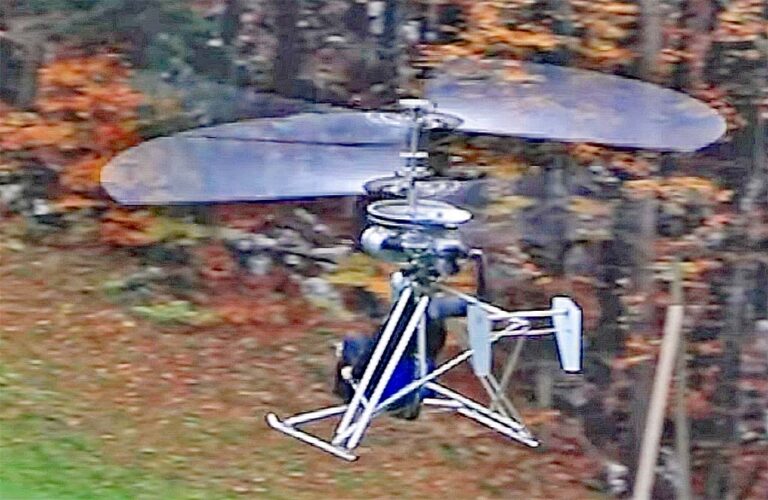 "Due to political reasons, I dropped my relationships with both of them. I am originally from Ukraine and both companies are Putin baked companies," he opined. Then he found Mirocopter and Miroslav of Slovenia.
"Miroslav was designing that helicopter for years," said Andrey. "He worked really hard to pick up the right suppliers and finally worked closely with Anhui Fiate Aviation Co.Ltd., of China to select the powerplant. In fact, that is how I came to the distribution channel. I was working with that supplier as well."
Andrey reported, "I personally flew a Rotorfly in 2010. I have about five hours on it." He continued, "I have never flown SCH-2A but I don't think that will be an issue for me. I am a fixed wing pilot working on my instrument rating.
Andrey has a Facebook page where he posted, "We are proud to announce the availability of Mirocopter SCH-2A. With the required care, SCH-2A helicopter will provide you a reliable and enjoyable flight for a very low operational and maintenance cost."
Mirocopter SCH-2A
Ultralight Helicopter
TECHNICAL SPECIFICATIONS
Empty Weight — 249 pounds (113 kilograms)
Maximum Pilot Weight — 273 pounds (124 kilograms)
Maximum Takeoff Weight — 551 pounds (250 kilograms)
Maximum Speed — 62 miles per hour (100 kilometers per hour)
Cruise Speed — 50 miles per hour (80 kilometers per hour)
Engine — Fiate MZ202
Power Output — 60 horsepower
Fuel Tank Capacity:  5 U.S. gallons (19 liters)
Cruise Fuel Consumption: 4.5 U.S. gallons per hour (17 liters per hour)
Maximum Cruise Flight Time: 1 hour
Overall Length: 14.3 feet (4370 millimeters)
Overall width: 4.9 feet (1500 millimeters)
Overall height: 8.0 feet (2450 millimeters)