You can call modern gyroplanes "wanna-be" helicopters if you want but that might miss a few important points.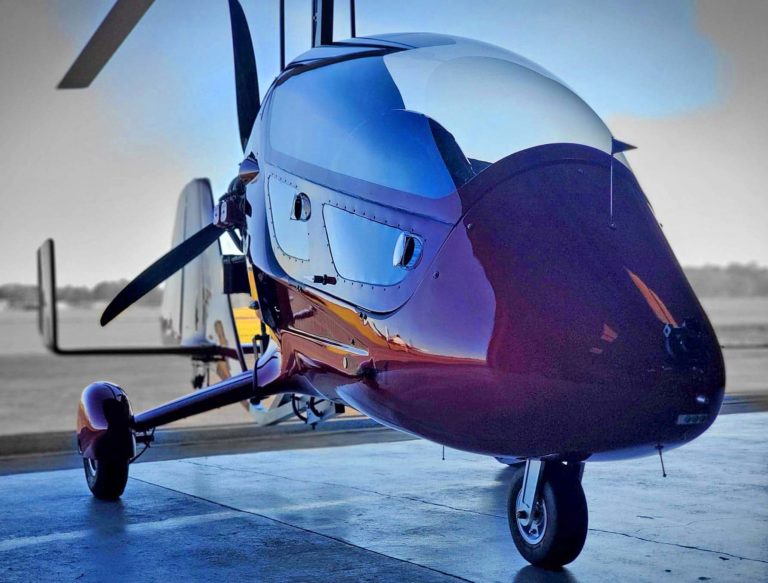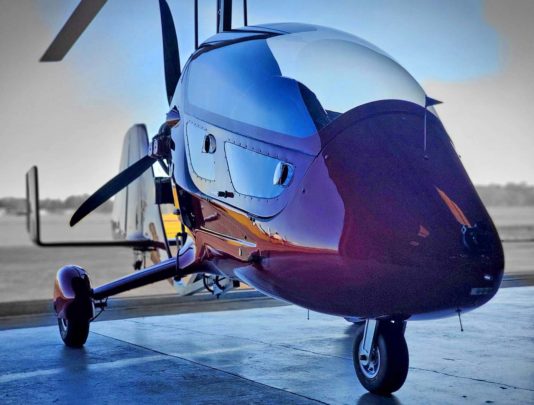 First, a gyroplane can be flown by a Sport Pilot. Other than Part 103 ultralight version, a helicopter requires a higher certificate and that means a medical, at least BasicMed.
LAMA believes gyroplanes will be included in FAA's revised LSA regulation from what is known at this time. That means they'll be available ready-to-fly and prices are so much less than conventional helicopters that it's not even comparable. Comparing the most deluxe fully-built gyroplane to even a used helicopter is a world apart. Finally, maintenance of a gyroplane is dramatically less than any helicopter.
Despite those differences, gyroplanes enjoy some of the same performance capabilities of a helicopter — other than vertical launch. Gyroplanes also work unusually well in wind conditions that might ground most other aircraft.
No wonder gyroplanes have enjoyed a huge run in space-tight European countries and have been growing steadily in the USA. All this makes Silverlight's shift from weight shift to gyroplanes look smart. While the USA invented gyrocopters (as many called them back when, even though that term refers to a Bensen design), Europe marched forward with the idea while some American producers grappled with safety issues.
That's mostly history now. Designed and produced in America, Silverlight Aviation's American Ranger AR-1 series (open and closed cockpit variations) has found a growing number of buyers.
Now, More Powerful
"Rotax 915iS is recommended for customers starting from high altitudes like in Colorado, Utah, New Mexico," said Silverlight, "or if the customer is looking for the ultimate performance anywhere." Read my comparison of 915iS to 912iS.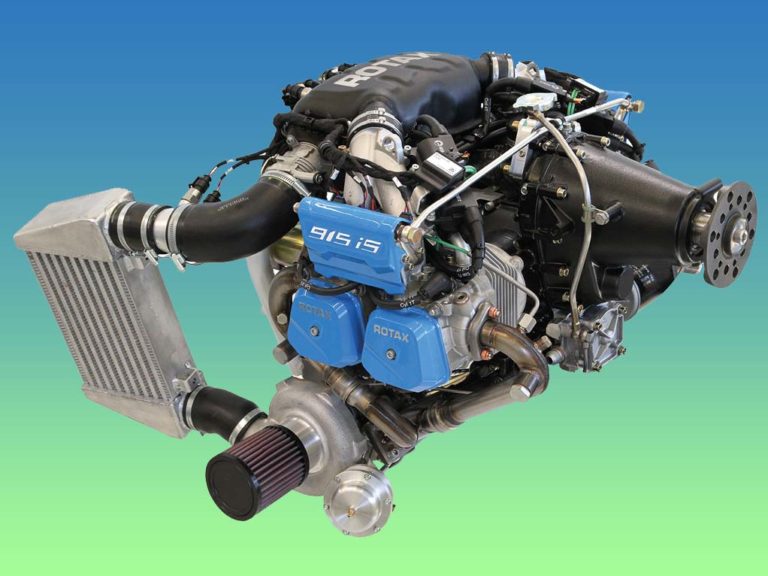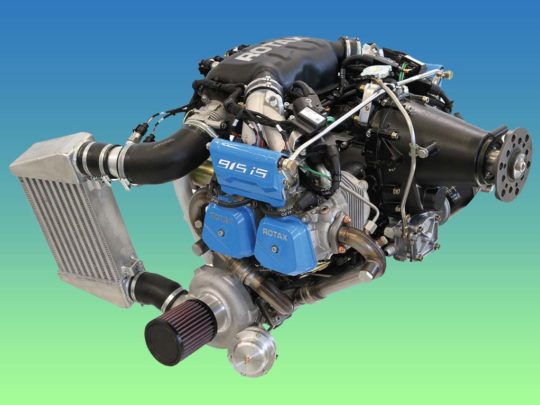 Company leader, Abid Farooqui, notes that Rotax's newest powerplant requires use of an EFIS (Electronic Flight Information System, or digital screen avionics) for engine monitoring that can interface with 915's electronic engine monitoring. Analog gauges are not an option with use of this engine. The lowest cost and simplest EFIS is MGL Extreme, Abid advised.
The 141-horsepower engine is fully ASTM compliant. Silverlight said the engine package "includes engine, air filter, intercooler, intercooler custom piping, oil lines, oil radiator, remote oil tank, fuse box, ECU, coolant radiator, engine mounts, exhaust system with turbo, engine mounting hardware, fuel system components, standard composite propeller." Yet reading that list does not speak to the effort of designing the engine installation for AR-1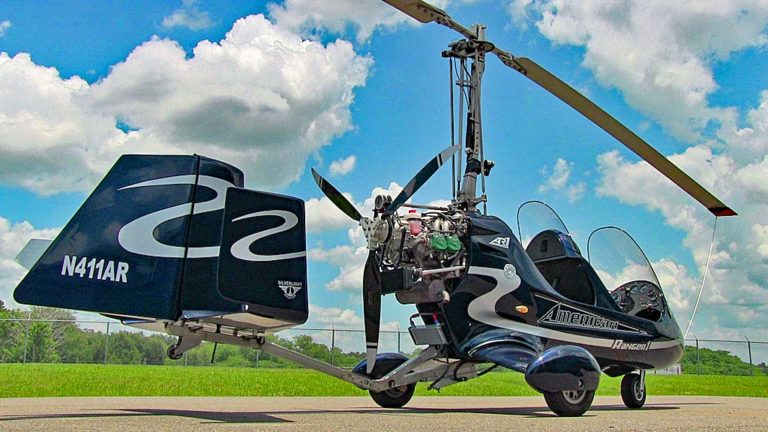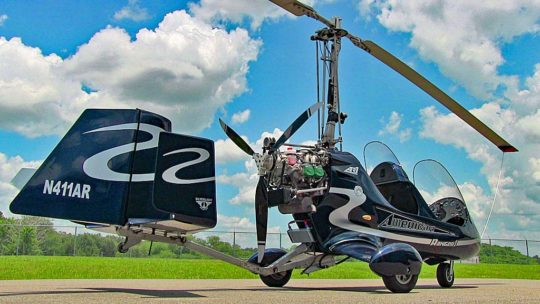 I will link to a video with much more detail but as one example, Rotax's powerful engine has a turbocharger. Those air boosters make air hotter so an intercooler is needed. The trouble with these components is they have to be securely mounted and a gyroplane like AR-1 is slim, so Abid did not want a big intercooler sticking out and upsetting the lines and low drag of his design. As the video below shows, he went to considerable effort to clean up the 915 installation.
To learn all about the many actions Abid took to install Rotax 915s into his aircraft, see GyroGerald's video here; this goes into good detail with lots of close-up images. (Good job, Gerald!)
Specifications — American Ranger AR-1 (with 3 Engine Options)
Empty Weight — 646 pounds (912ULS/912iS), 665 pounds (914UL), 697 pounds (915iS)
Gross Weight — 1,200 / 1,232 / 1,260 pounds
Useful Load — 554 / 567 / 563 pounds
Payload (full fuel) — 452 / 465 / 461 pounds
Minimum Speed (a substitute for Stall Speed) — 25 mph
Max straight and level speed (Vh) — 105 mph / 110 mph / 120 mph
Never Exceed Speed — 120 mph
Takeoff Roll (calm, turf, prerotated) — 450 feet / 350 feet / 200 feet
Takeoff Distance (50 foot obstacle) — 1200 feet / 980 feet / 750 feet
Landing Roll — 0 to 30 feet, with proper technique
Landing (50 foot obstacle) — 500 feet
Rate of Climb (sea level) — 725 fpm / 850 fpm  / 1300 fpm
Fuel — 17 gallons
Fuel Burn at Cruise — 4 to 6 gph
Rotor Diameter 28 feet 3 inches (larger rotor of 28 ft. 10 in. available for high altitude)
Height — 9 feet
Width (not cockpit width) — 76.5 inches,
Length — 17.7 feet
Folding Mast Option — 6.1 feet (when folded)
---
Here's a fuller description of flying a gyroplane — suitable for pilots without experience in these aircraft.
---