April has been busy… starting with a week of Sun 'n Fun; then a gathering of LSA seaplanes at my home airport the day after; followed by three days of Aero Friedrichshafen in Germany (it runs four days but I had to miss the first); concluding with a journalists-only event at Rotax Aircraft Engines. As a result, my posts to this website may be out of date order but the good news… I have lots to report.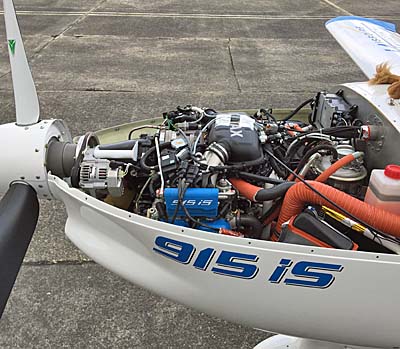 I will cover many aircraft stories, but allow me to take the most recent first: flying the brand-new Rotax 915iS and comparing it to the 912iS, although not in the same airframe. Other than official Rotax pilots and select airframe builders, we were among the first to experience the powerful new engine from the world's leading producer of engines for light aircraft.
First Impressions of
915iS
I flew in each aircraft with Rotax's Christian Sixt, an American flight school-trained pilot with an impressive list of FAA certificates. Naturally, he is also intimate with the 915iS.
Starting was as with any Rotax 9-series engine I've ever flown. Immediately the engine burst to life.
One difference from prior experience was the "Stock Box" instrument (more formally, Stock Flight Systems Engine Monitoring Unit or EMU) developed by Michael Stock in collaboration with Rotax.
Michael is the key man behind the Aerotech/Rotax/Searey/MT Prop project to develop and refine a single lever control for light aircraft (see our video explaining this, or read our article).
The Stock Box proved most helpful in observing many factors about the new engine. As you can see in the nearby images, it provides, among other information, a percentage of throttle, fuel burn, and engine revolutions plus prop speed expressed via manifold pressure. If the latter is not familiar to you, don't worry about the detail for now but see an important point below*.
Soon after advancing the throttle, I noticed greater acceleration but two other parameters were more obvious. The climb angle seemed vigorously steep, although this was my first experience in an Aquila aircraft so I had no basis of comparison. Nothing like a 40% boost in power to launch an aircraft into the sky.
As the fast car guys say, "Speed costs money. How fast do you want to go?"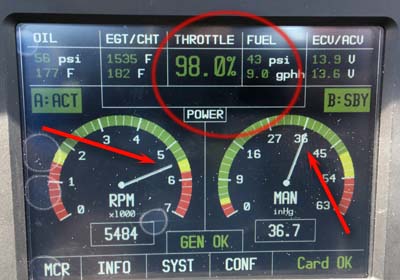 Fuel consumption was higher than I expected, but speed was also higher. To get below 3 gph, a surprisingly low consumption rate, speed dropped below 100 knots true or 85 indicated. When zipping along faster than 170 miles an hour true, consumption rose to the 7-9 gph range.
The 915iS fuel injected, turbocharged, and intercooled engine can produce 141 horsepower for five minutes, then sustain 135 horsepower indefinitely.
Once at altitude, Christian demonstrated use of the throttle and prop controls — this was not a single lever control airplane — to adjust for speed or economy. As you can see in the contrasting Stock Box images, we saw as low as 2.8 gallons per hour resulting, of course, in lower speed flight.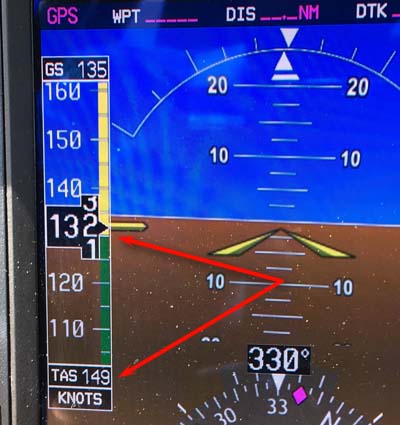 Christian demonstrated that you can move the throttle and prop control without my experience of adjusting each very cautiously and slowly. Christian jockeyed them around liberally without detriment. A key reason this is possible is because of liquid cooling versus my older experience in air-cooled legacy engines, for example, in a Cessna 182 Skylane.
A fellow aviation journalist — a pilot of 300 different aircraft — Dave Unwin felt the 915 started "softer." He also felt it seemed to run slightly smoother. Rotax engine experts felt most of this is attributable to software and the same code can also be applied to the 912iS.
Compared to the
912iS
Rotax aircraft engine manager Marc Becker arranged a second flight with Christian, this time in a Diamond Katana powered by a Rotax 912iS. While from different manufacturers the two airframes I tested were more alike than different.
Although I loved the power of the 915iS with its shortened takeoff roll, thrilling climb to altitude, low-speed fuel economy, and quiet running, the 912iS is more my kind of engine. It was still powerful. Climb was 1,000 fpm. It has proven reliability. Mainly, though, I felt the 912iS engine is better suited to the light aircraft I cover on this website. To me, the 915iS is better suited to larger (heavier) aircraft or those serving particular missions, such as LSA seaplanes or aircraft operating from high elevation fields.
In flying the 915iS I revisited the task of managing throttle and prop controls. I have constant speed prop time, a fair bit of it, but that was some years in my past. What the refreshed experience told me is that FAA was right to say this is unnecessarily complex for recreational pilots. While not especially hard — you can hardly get in trouble with such equipment on a modern, liquid-cooled Rotax — you nonetheless have to fiddle with levers and knobs, and keep an eye on instruments. It is more than most sport pilots may prefer and more than some should manage perhaps. Hence the push for single lever control, a simpler way to handle in-flight prop control. Experienced pilots may prefer the control implied by working the levers just as some drivers prefer a stick shift car to an automatic transmission. For everyone else simplicity is probably best.
Now a few years after the 912iS was released, it has become a well refined engine, IF it is installed according to Rotax's manual and instructions.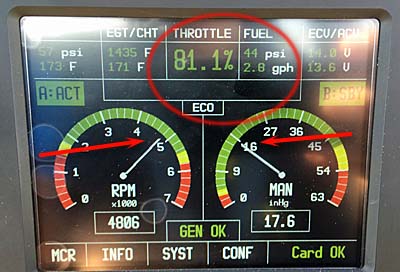 Yet for those who yearn for more power or are building an aircraft of higher capabilities, the 915iS is going to be a welcome powerplant. It does come with a few costs, as did the 912iS fuel injected engine compared to the 912ULS carbureted engine.
Marc Becker summarized, "The 915iS is about 12 kilos (26 pounds) more for the engine only; 40-50 more pounds when installed and about €3,000 ($3,750 at today's exchange rates) more than the 914." It is significantly more than the 912iS, as you should expect for an engine with substantially more power and the ability to use that power up to higher altitudes.
Fuel needs of both 915iS and 912iS are essentially the same. Thomas Uhr, head of Rotax's Austria plant and a longtime engine expert and enthusiast — and also a pilot — advises the highest octane auto fuel, preferably without alcohol, to get the most power and best results.
He also explained that (perhaps surprisingly to some readers) the 915iS compression ratio is lower to allow for the turbo boost. "Stress is actually a little less therefore with the turbo engine," he said.
Rotax's 915iS uses the same displacement as the 912iS. In a weight-to-power comparison — grams per kilowatt hour — fuel consumption is only about 6% higher in the more powerful engine.
Entering the Market
Marc indicated that 200 915iS engines have been delivered into the Rotax network including distributors around the globe. Of these, "120 are now with end customers," he noted. "About 20 different airframes are flying today." Some 46 different manufacturers are working to prepare the new powerplant.
"Our expectation is to have 400 engines out in the field by year end," Marc added.
* On the point about an in-flight adjustable or constant speed prop, Rotax Aircraft Engines top boss Thomas Uhr made an important statement when I asked about fixed pitch props on the 915, "All our engines can use fixed pitch props." As a leader of a public company, he spoke carefully, but the suggestion was clear: Yes, a fixed pitch 915iS is coming, although today the engine is only driving an in-flight adjustable prop.