As you readers must know, I prefer to focus mainly on the airplanes, on light aircraft. It's what interests me and I've learned it's what interests you* as well. I captured more cool aircraft news on Day 3 and I will return to that tomorrow. Today's topic is different.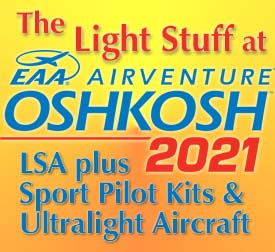 Affordable aircraft are important to many readers. I get that completely and that's why my Day 1 report focused on six aircraft that are very easy to own. Speedy aircraft are of also great interest. In general I like to say (modifying a view expressed by Apple Founder Steve Jobs) that — "It's all about the airplanes." Other high-traffic features of this website include the SLSA List, PlaneFinder 2.0, and our market statistics.
However, one non-aircraft topic always draws lots of readers. When I report major moves by FAA that can have an impact on your ability to fly, you sit up at your smartphone, tablet, or laptop and pay attention.
I personally find it absurd that we wait for FAA to make regulatory decisions and then create or modify aircraft to fit their prescriptions. It seems infinitely more logical to me that the market creates aircraft pilots want and only then should FAA pursue regulation as needed to ensure public safety. Yet in today's government-driven world, pilots must remain aware of what the aviation agency will do.
FAA Pivots Hard
…making Good Changes
(in my humble opinion)
We were happy to have Zoom's technology in 2020 so we could meet with coworkers, bosses, friends, and family online when we not allowed to congregate in person. I observed, though, that use of Zoom tapered off after the novelty became the familiar. No matter how well that tech company did their job, faces on a screen cannot fully replace in-person meetings. It's just not the same.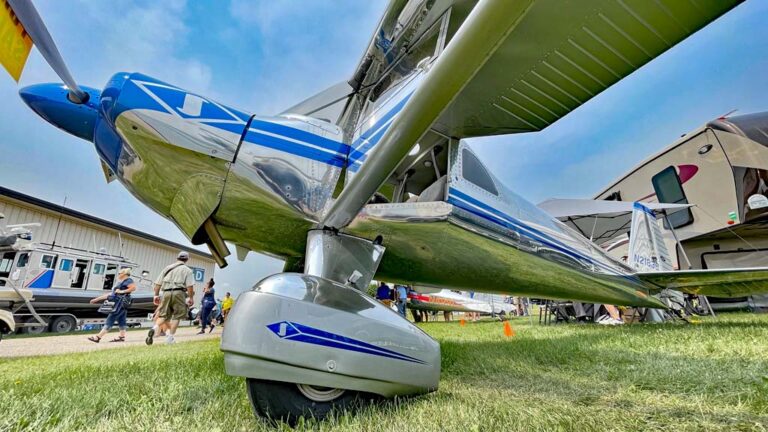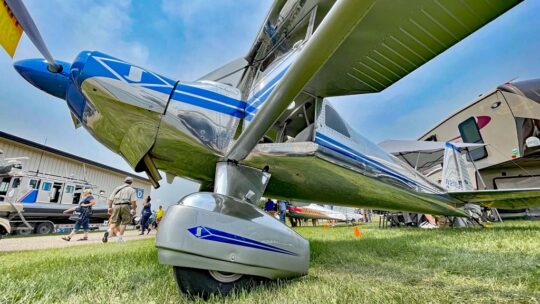 The magic of airshows and their ability to deliver in-person meetings showed their value yesterday at AirVenture Oshkosh. The following relates the story as best I could piece it together. Be advised this is not the final word on the subject. In fact, it is so fresh that changes are probable.
Our friends in EAA's Advocacy department, lead by Sean Elliot and aided by experienced staff held a special Mosaic meeting with FAA. In such a gathering at AirVenture 2021, EAA team members reportedly pushed back on Mosaic regulations, calling it "overly complex." (I was not present at this meeting, so this report is second hand.)
In the meeting, key FAA officials were present and in a remarkable development (which I am surely oversimplifying here), FAA agreed and in the space of a single meeting, listen to what occurred.
The whole idea introduced in May of 2020 (see this article) set up Light-Sport Aircraft as a subset of something brand new called Light Personal Aircraft. The former would get bigger and more capable but it was the latter that appeared ready to invite still-larger aircraft, perhaps with four seats, retractable gear, faster speeds, and other abilities.
Light Personal Aircraft has apparently been scrubbed — just like that, in a single meeting …but one involving key decision makers including the LSA industry's good friend, Earl Lawrence. An engineer with a strong CV, Earl has risen quickly within FAA and today is the manager of aircraft certification. He has long preferred simpler solutions and reportedly concurred that Mosaic plans for LPA were overly complex.
LPA is history, barely a year after it was first invented by rule writers. (Surely, we will hear more definition about this in coming weeks, but the preceding statement looks accurate according to several persons.)
Another part of the Mosaic proposals to-date is a formula method referred to as Power Index. Quite a number of you have done the math and tried to determine if one or another airplane can fit.
Power Index is also "probably" history, before most of us ever understood precisely how it will work. It, too, was judged unnecessarily complex and many people more qualified in engineering than me would quickly agree. In addition, it seemed a complicated way to accomplish an objective that could be achieved by other means.
The proposed 200-horsepower cap is "probably" history as well. According to reports, several FAA people recognized that the amount of horsepower is not a key determinant to FAA sticking to its LSA mantra of "Safe, Simple, and Easy to Fly."
My advocacy partner, Roy Beisswenger, who attended several FAA briefings, said, "The key phrases to come out of an FAA meeting was that LSA should be defined as "easy to fly" or "docile to fly" and then let the industry define exactly what that means." He added, "Different weights and categories of aircraft would be allowed as endorsements." Endorsements have already been used with good success for basic Sport Pilots to advance their privileges.
The ASTM F37 group that prepares standards for FAA to use in accepting (or not) new LSA aircraft has been furiously working to prepare for all the Mosaic changes so aircraft can demonstrate meeting the standards soon after the rule is final, allowing sales to pilots. As those volunteers do their work and as we hear more, I will report more as quickly as possible.
So, Mosaic enters a new state of development but I view all these changes as positive. Keeping regulations simpler will enhance the ability of developers and users/pilots to follow them so they can perform their function efficiently.
* Modern websites provide information I never dreamed of having in, let's say, the 1990s. WordPress, the open source software that helps me build this website, provides a wealth of data about where visitors are going on the website and which stories generate the most looks and shares. This data resource helps me produce the right stories that earn your attention. However, unlike some social media giants or numerous government agencies, we do not collect any personal data and we don't share any data with anyone …and we never will! To the best of our ability, we deeply respect your privacy and the rights to your own data.