After nearly a year of precious few such events, trying to plan for airshows you wish to attend in 2021 remains complicated by a variety of factors.
You've heard about vaccines and lockdowns and executive orders until you are thoroughly exhausted by it all. Some TV networks unrelentingly tell you virus numbers that can discourage even the most ardent of optimists.
We're pilots! We want to fly! Doing so productively means keeping up with the latest hardware and software and hearing from experts on a variety of topics from kit aircraft assembly to weather to regulations. Much of this we can learn quickly, efficiently — and this is very important — enjoyably at airshows.
Aero in July
Since its beginning in 1992, Aero Friedrichshafen has always occurred in April, a wonderful time of year in the southern German region of Bavaria. Along with nearly every other aviation event, Aero was scrubbed in 2020. One delightful exception was Chris Collins' Midwest LSA Expo that went on as usual in early September. Gosh, that was a nice break.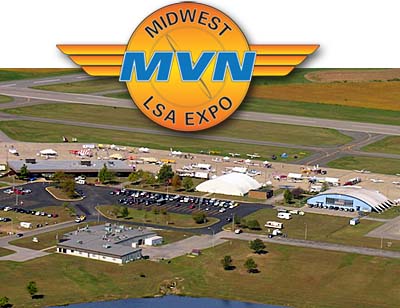 As anyone can read everywhere you look, a new virus strain is already starting to upset things in 2021. A rescheduled Aero set its sights on April as usual. I was exceedingly pleased when leader Roland Bosch and his team placed the dates so those of us who wish could attend both Sun 'n Fun and Aero. Yay!
However, it was not to be.
Now, Aero has rescheduled again, this time for July 14-17, 2021 in the very south of Germany, on the Bodensee (or Lake Constance) bordered by Switzerland on the opposite coast.
Aero 2021 will operate only days before EAA AirVenture Oshkosh 2021 starts on July 26th.
One can hope both Aero and Oshkosh happen in July and that Sun 'n Fun 2021 can go forward as planned for April 13-18, 2021.
---
I reported on this as recently as January 8th and then updated that article on January 14th. Here we are on the 21st and things obviously still remain fluid. I've got my fingers crossed for no more changes. ??????