What a weird season, or non-season, if we think about all the airshows we should be attending …but are not!
However, entrepreneurs do what they must and pilots remain as interested in flying as ever. Given both forms of determination, I expect those who tour with their airplanes will largely be warmly welcomed — although those still deeply worried about Covid may not venture out to the airfield.
The good news, the concerned folks don't have to attend yet those keen on pursuing their love of flight can at least check out a new airplane.
You can stand physically distant if you wish and, of course, you can wear a mask although you may elect not to go aloft given a fairly small cabin.
Nonetheless, I suspect most flyers will welcome Blackwing CEO Niklas Anderberg, as he takes his beautiful and very fast Light-Sport Aircraft around a series of airports in Europe.
Gotta Fly!
"We have sadly seen all our exhibitions getting canceled one by one this summer," wrote Niklas in a mailing sent to Blackwing followers. "Sweden has also been closed to visitors until just a few weeks ago. We will, therefore, make it possible for you to come to Sweden and test-fly our Blackwing BW600RG, with the Rotax 912iS, every Friday and Saturday during fall."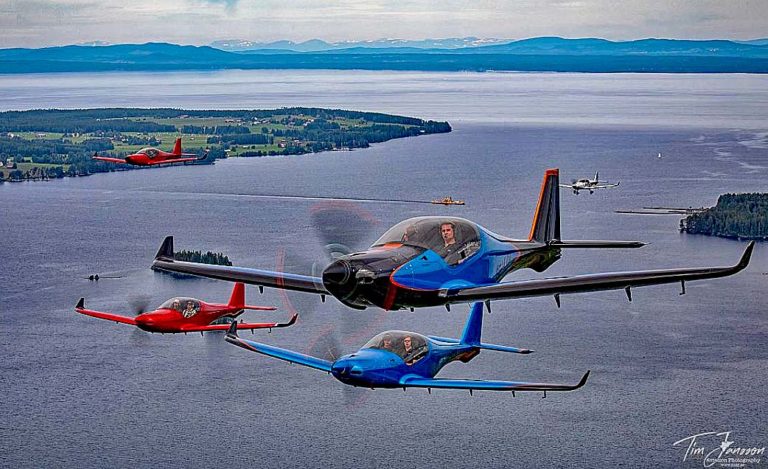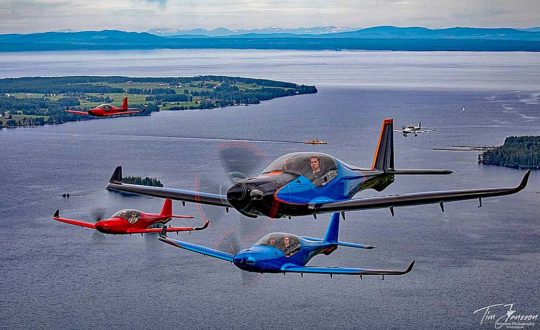 "We have also planned demo tours in Germany. Check their website to learn more about the tour plan. The BW635RG, with the turbocharged 915iS, will not be available for test flights, since DULV (German light aircraft approval body) does not allow us to take passengers until we have passed the certification."
Learn the dates and locations for the tour by emailing Niklas directly, who also notes, "Our main communication tool is on our Facebook page, with weekly updates.
Even before announcing the tour, Blackwing gathered their growing list of owners.
"We had our first Blackwing Fly-in on the 1st of August 2020. Seven Blackwings showed up," Niklas noted. "It was great to fly around in the Swedish alps, for the first time, with other Blackwings. Next year we hope that some of our Blackwing owners outside of Sweden will be able to attend. We are also thinking about extending the mountain tour a little further north so everybody can experience the Swedish midnight sun. Great weekend."
What About the 915iS Model?
While Niklas and his group work on finalizing the 915iS approval, how does the speedster work with the 100 horsepower 912iS? "Really great," exclaimed Niklas, "with a ram-air installation." He recorded "cruise speeds at 6-, 8- and 10,000-feet are about 153 knots (175 mph) true airspeed." In those measurements, he cites fuel consumptions between "5 to 4.5 gallons per hour" (though he observed that the 912iS is not then running in the fuel-saving Eco mode).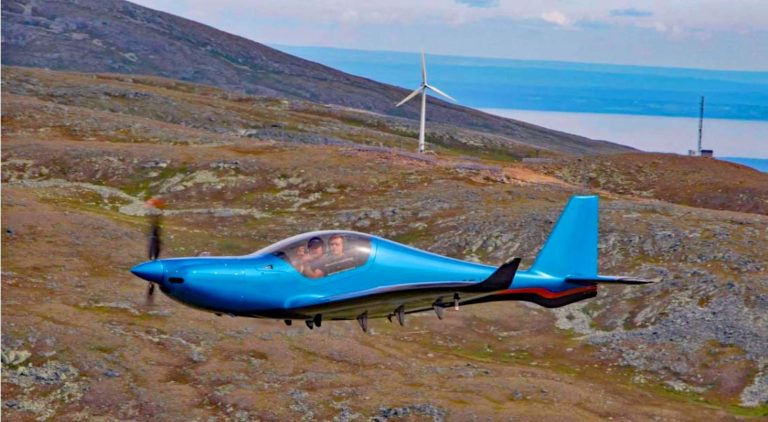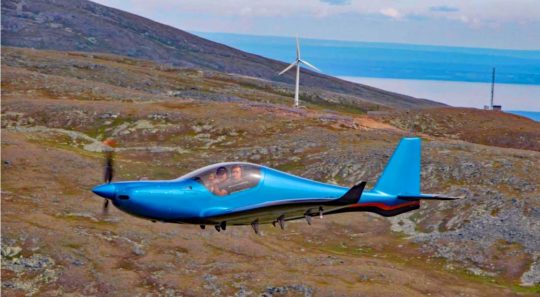 Meanwhile, "The 915iS model is getting close to 35 hours of test flights. We are doing testing at outside temperatures above 30 degrees celsius (86°F) to make sure the installation also works well in hot climates."
"We keep adding safety features," Niklas continued. "The newest one is that you forget to retract the gear — easily done with the 915iS since climb rate is 2,000 feet per minute — and fly above the maximum gear-extended speed, you will get a warning on the Garmin screen and blinking red lights. The same blinking feature is added when the gears are in transition or if you forget to extend your gear (in addition to the built-in Garmin G3X warnings)."
Men and Machines
Niklas is expecting to win certification for the BW600RG with the 912iS and the two-blade Woodcomp shortly. "The preliminary noise test was 66 dB," he reports. (For comparison, normal human conversation is 60-65 dB.) "We are also planning to add the three-blade MT with the single power lever (no separate prop control lever) for the 912iS. This installation has been working great on the 915iS."
Recently, the Swedish company said a Blackwing was registered in the 600kg category in Germany. They also got a first Blackwing approved in Holland.
However, Niklas stated, "We are not planning to certify the Blackwing in the LSA category in the USA since FAA does not (presently) approve retractable gear." That will change with the LSA 2023 regulation and perhaps Americans will be interested in the speedy aircraft after that ruleset is introduced.
Business appears solid even during these strange times.
"Our next available delivery for a BW600RG, with the 912iS, is April 2021. The delivery for the BW635RG, with the 915iS, depends on certification but is estimated to come in June 2021."
"We are getting many requests from the USA, reported Niklas. "We are currently looking into different potential partners that would either offer a builders support program or help us with a normal category certification of the Blackwing." Of course, in three years or so, a new program should ease the way for a fully-built Blackwing with retractable gear and an automatic in-flight adjustable prop (called single lever control).
While the Swedish team seems to be accomplishing plenty, they acknowledge the challgenges.
"We are sorry for the delay that some customers may experience due to Covid-19 pandemic," Niklas said. "We are doing everything in our power to deliver the planes on time. We are slowly getting the parts missing from our sub-suppliers, and expect to be back on schedule in two months."