You know the expression: "What goes up, must…"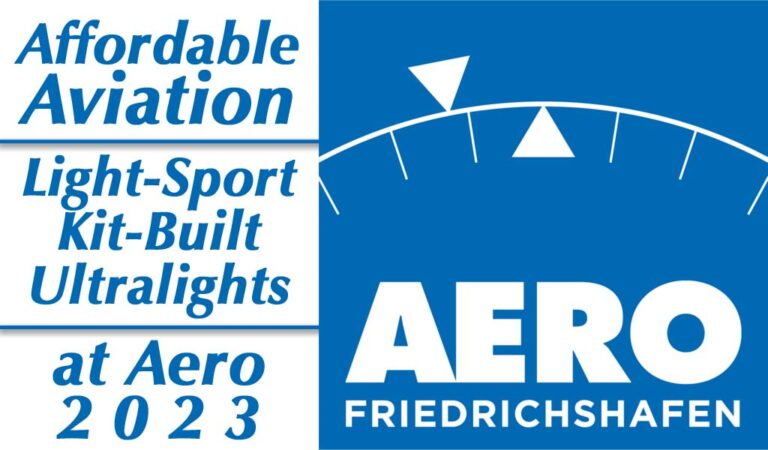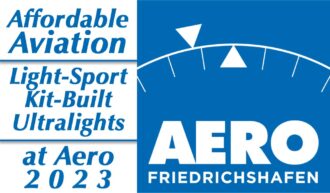 What goes up must come down and after it does, something needs to stop it. Here's where one company has staked its claim. France's Beringer left the high-speed action of motorcycles for even faster aerial machines …yet slowing them to a gentle stop is a matter the company takes very seriously.
Judging from all the easily-recognized Beringer hardware I see gripping the wheels of our favorite aircraft, the company appears to be doing remarkably well.
Happy Birthday, Beringer!
In the rolling hills of Woodruff, South Carolina, at Triple Tree Aerodrome, Beringer Aero USA celebrated its 10-year anniversary in the fall of 2022.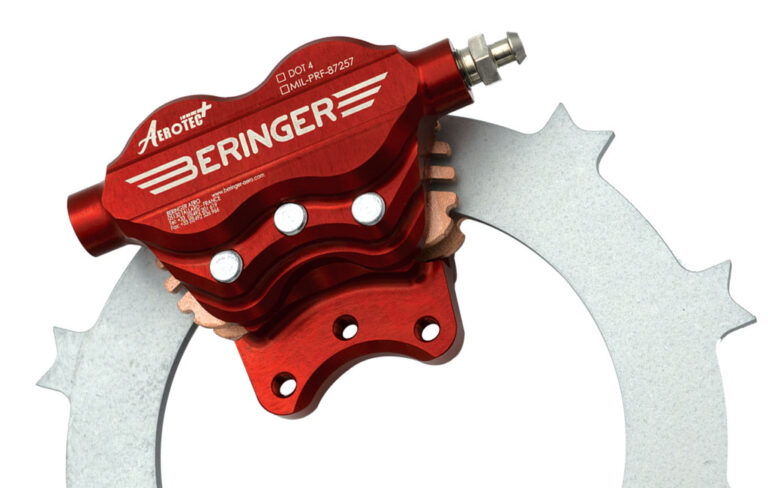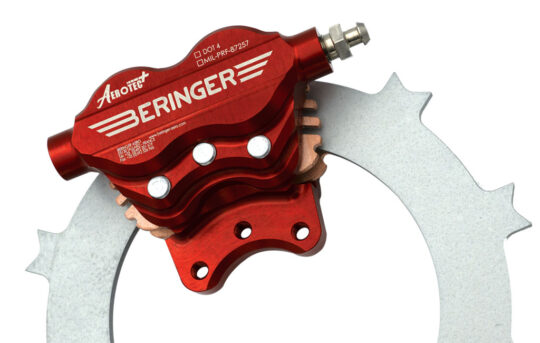 Beringer and its team of 32 employees, has progressively moved up in the ranks of widely-used wheel and brake systems, distinguishing themselves by the safety, reliability, and innovation of its distinctively-colored products.
At Beringer in France, a team of 25 designs, certificates, and manufactures its products while their seven-person USA division "focuses on retail and warehousing for the North-American market, providing customer support and local contact to its customers."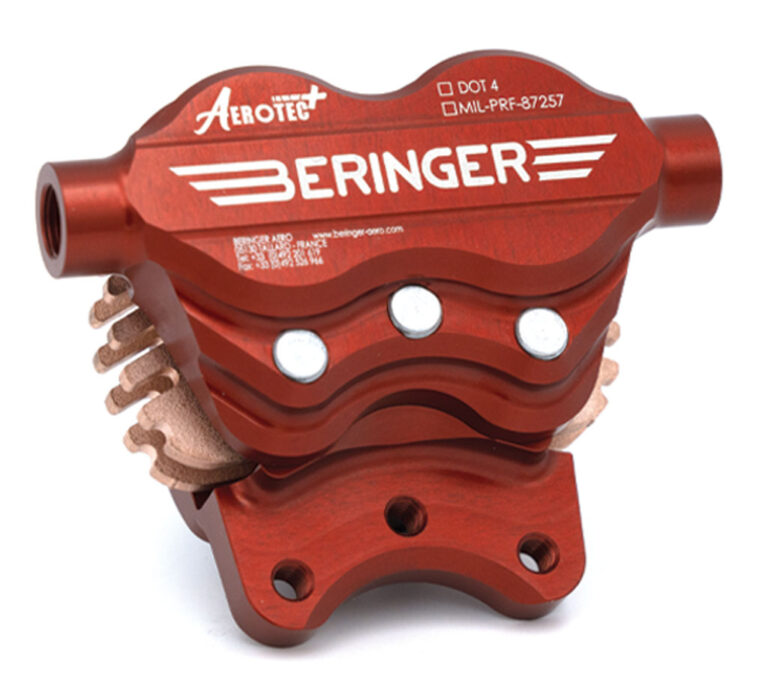 The leaders of Beringer reported, "We did not set out to create 'good enough' wheels and brakes. We sought to create exceptional wheels and brakes, with the goal of providing peace of mind to pilots during the most critical phases of flight." Smart, because while pilots love to go fast, they definitely appreciate a strong set of brakes at the end of the flight.
With its roots in wheel and brake systems, Beringer expanded into landing gear with the Alaskan Landing Gear for Cub-type airframes featuring 12 inches of oleo-pneumatic absorption. Their Shock Wheel system for LSA and ultralights equipped with spring gear gives 8 inches of absorption. Most recently, an innovative three-piece aluminum spring gear called B'Flex was added to the product line.
Established in 2012, Beringer Aero USA relocated from Chicago, Illinois to Greenville, South Carolina. Their newly-acquired facility adjacent to the Greenville Downtown Airport (GMU) is the North American outlet for the French manufacturer operated for 37 years by the Beringer family. Initially specializing in motorcycle wheels, forks, and brakes, the company turned to aviation in 2009. Through almost four decades, Beringer has never stopped innovating.
Introducing Aerotec+
The French company's newest product is a new patented braking technology called Aerotec+.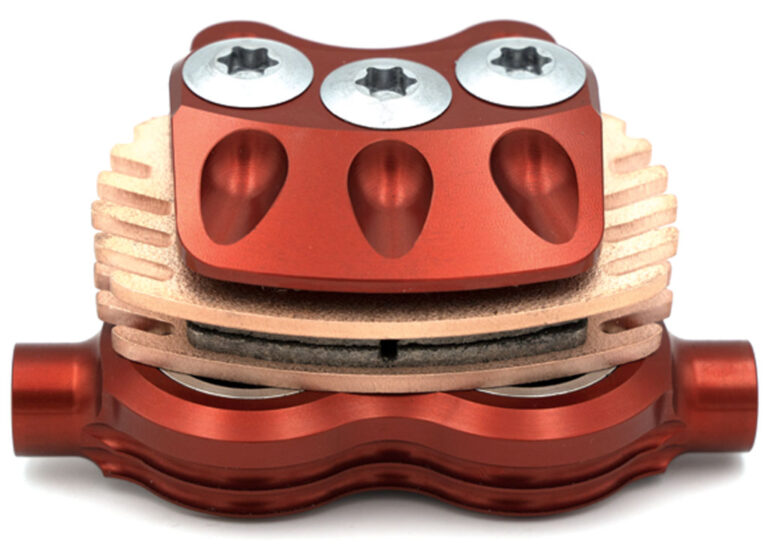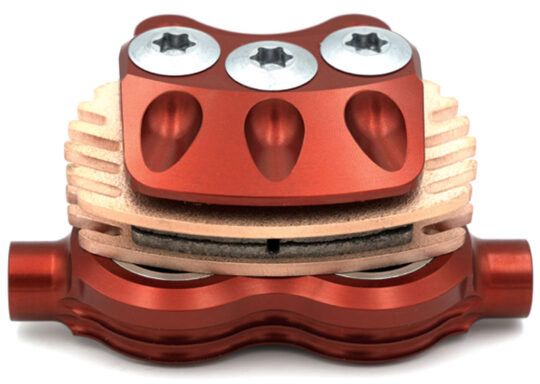 "Representing a culmination of decades of production, testing, and experience, Aerotec+ offers a fundamentally new package designed for safety and increased performance," said Beringer.
Two floating brake pads provide cooling from all sides, therefore lowering operating temperature for reduced pad wear and better caliper protection. Furthermore, the brake pad back plate has cooling fins to increase surface area and is made of a special steel alloy rated for higher temperatures that provides 20% more torque.
Aerotec+'s brake disc has been redesigned with a special steel alloy to increase the coefficient of friction while also handling higher temperatures while the brake caliper has been redesigned to increase rigidity for higher piston loads and incorporates new cooling fins to help dissipate heat. Beringer said Aerotec+'s 20% added torque translates into 15 to 30% greater kinetic energy meaning reduced landing distances.
What goes up must eventually stop and Beringer is determined to slow you down easily.
---
European Manufacturers Meeting
LAMA, the Light Aircraft Manufacturers Association, will host at Aero Friedrichshafen in event for airframe producers and developers to provide more information about the U.S. market.
Van's Aircraft Chief Engineer Rian Johnson — who also serves as the chair of the ASTM F37 committee that creates LSA consensus standards —  will present information about FAA's upcoming Mosaic regulation in the United States.
A panel of experts will answer as many questions as possible in the time available.
Attendees will also be introduced to an organization that may be able to assist companies that wish to make their initial entry to the U.S. market.
Rotax Aircraft Engines will provide catering for those manufacturers in attendance. This is an invitation-only event.