While those of us in Florida hangared our aircraft and hunkered down for Hurricane Ian, elsewhere in the world, many pilots were preparing their airplanes and gearing up for one of the biggest aviation events you'll never see.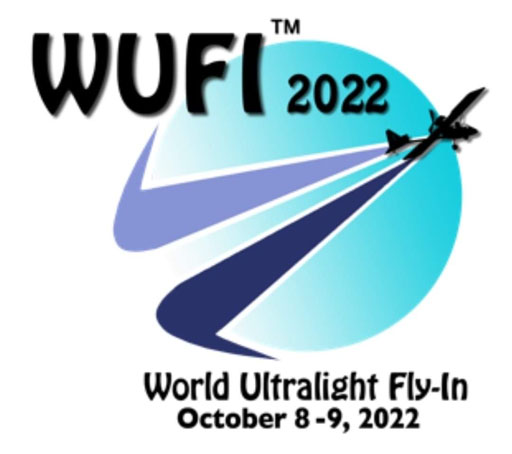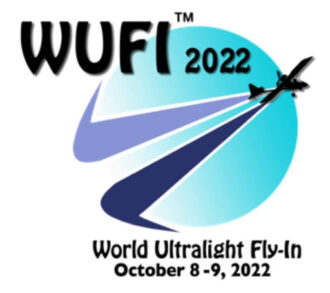 This weekend perhaps thousands of light, sport, recreational aircraft owners will take their ultralights (or other light aircraft) into the sky for a kind of "virtual" airshow, except it isn't computer simulators. It is only virtual in the sense that nearly all aviators will help create an "airshow" without seeing another aircraft. "Analog" might be a better term than virtual.
The innovative concept makes WUFI (on Facebook) about as different from Oshkosh as you can get yet it generates its own high level of enthusiasm.
Note to recreational pilots: YOU can join the action and be part of the world's largest airshow …largest by virtue of it being spread all over the planet on one weekend!
Let There Be Light
…Aircraft, That Is
According to the organizers, WUFI, the World Ultralight Fly-In is "a global flying event where recreational pilots of small aircraft across the world all fly as one on the same two days." Because such aircraft cannot easily gather in large numbers at shows like Oshkosh (especially those in other, far-off countries), WUFI was created.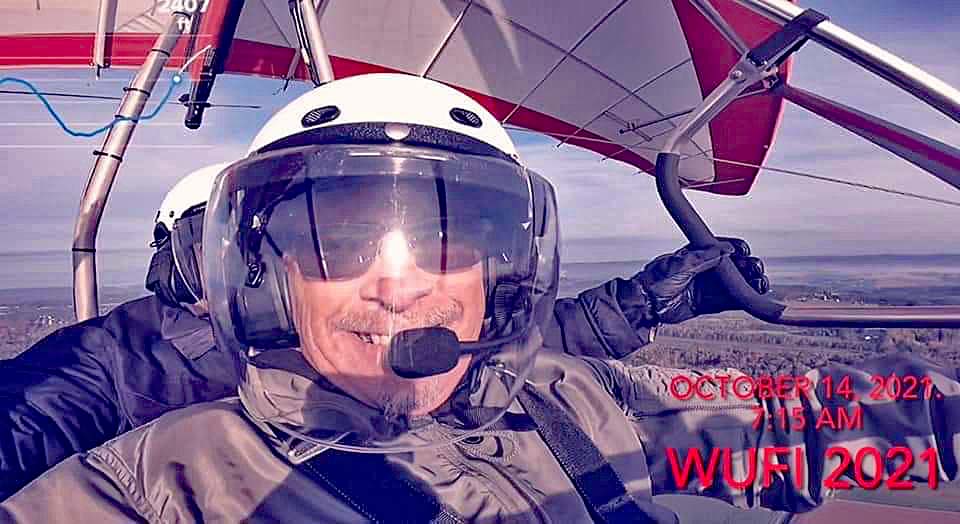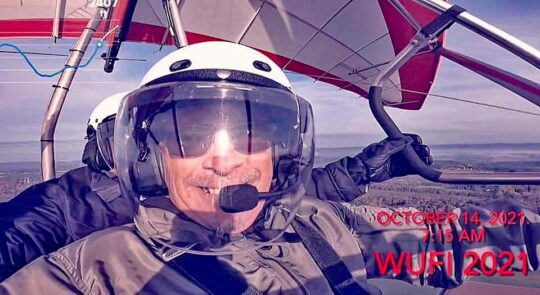 "The genesis of WUFI dates to 2014 after an impromptu three-way conversation between Koen Van de Kerchhove of Belgium, and Bill Esker and Paul Lindamood of the United States. The initial discussion took place on the Magnificent Men & Their Flying Machines Facebook page which caters to ultralight, open-cockpit and Light-Sport aviation.
Mike Peters reported, "Van de Kerchhove initiated the discussion by saying it would be nice if 'grassroots' flyers could all convene and fly together at one venue, similar to an event like Oshkosh for general aviation flyers. Since it's obvious that small, personal aircraft are limited in range, a different approach was needed. It was during that initial conversation that a creative new idea began to take shape."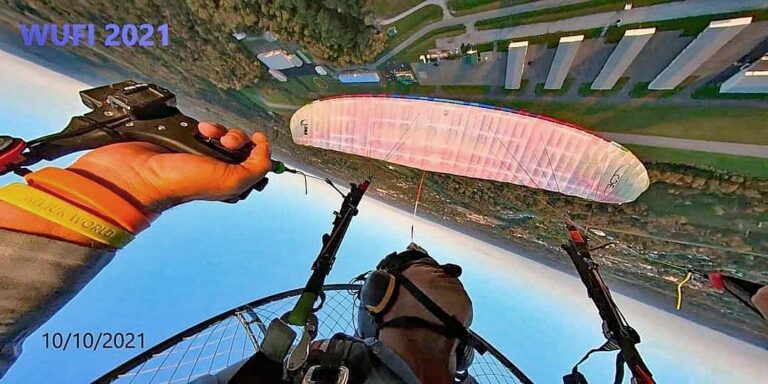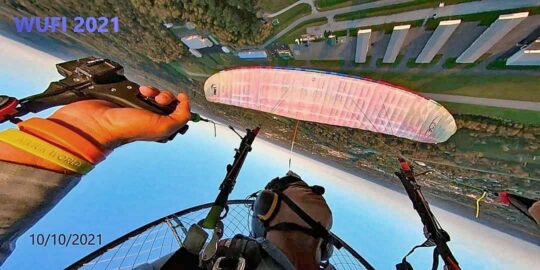 The trio of organizers suggested that a "virtual" fly-in could be very feasible, and even though such an event would not allow aircraft to convene at one place, it would allow pilots all around the globe to take part by sharing the same sky, on the same day. "So in an abstract but very tangible way, a world fly-in was possible," explained Mike, Administrator of WUFI 2022. "Thus, the World Ultralight Fly-In was born. And the slogan, 'One Day, One Sky' was coined."
"After meeting with Van de Kerchhove in Brussels," Mike continued, "Esker and his Belgium counterpart hammered out details of the fledgling fly-in. With some research into weather patterns in major countries in both hemispheres, it was decided that an October timeframe was ideal. By late summer of 2015 all technical aspects were mapped out including logistics, promotions, and flight application requirements. Individuals from 13 different countries were designated as 'group captains,' and logos, certificates and items such as patches and t-shirts were designed. Then in October, the first WUFI worldwide fly-in was launched. That inaugural year aeronauts from over 44 countries participated with more than 1,200 earning their 2015 WUFI certificate."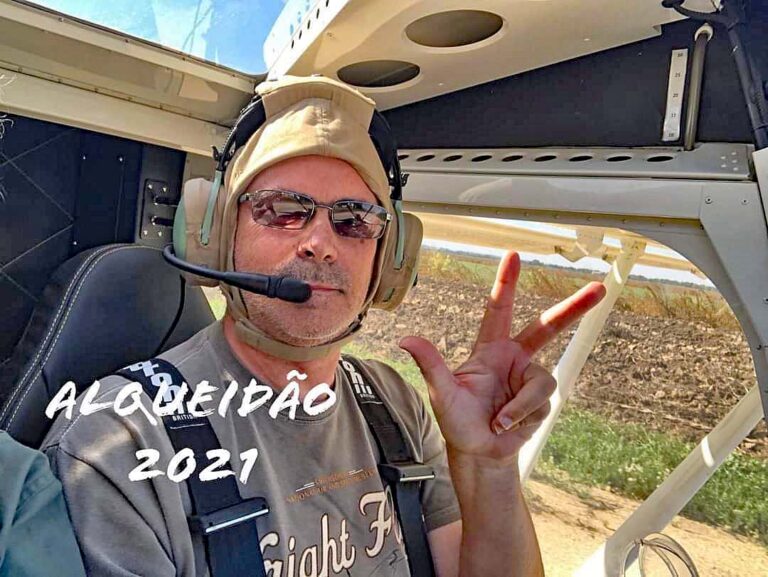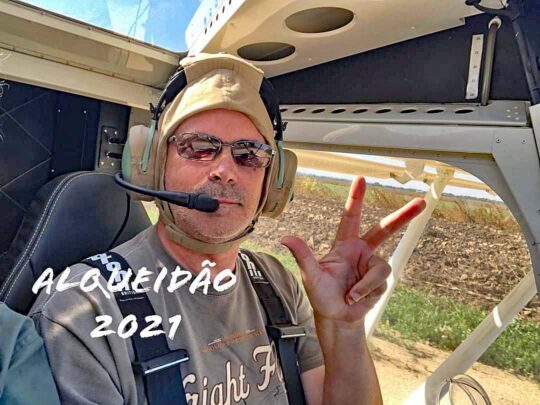 Since 2015 the fly-in has been held every year, with thousands of participants representing all areas of light aviation. In those seven years, numerous articles have been published around the globe highlighting the unique flying event.
"Stories consistently note that WUFI was created for and is still open to light aircraft only because so few ever have the opportunity to participate in a large, conventional fly-in," Mike observed. "The event has been administered, promoted and orchestrated 100% through Facebook Groups from Day One. Participation and receipt of an official certificate has always been free of charge. The World Ultralight Fly-In is the first and only one of its kind."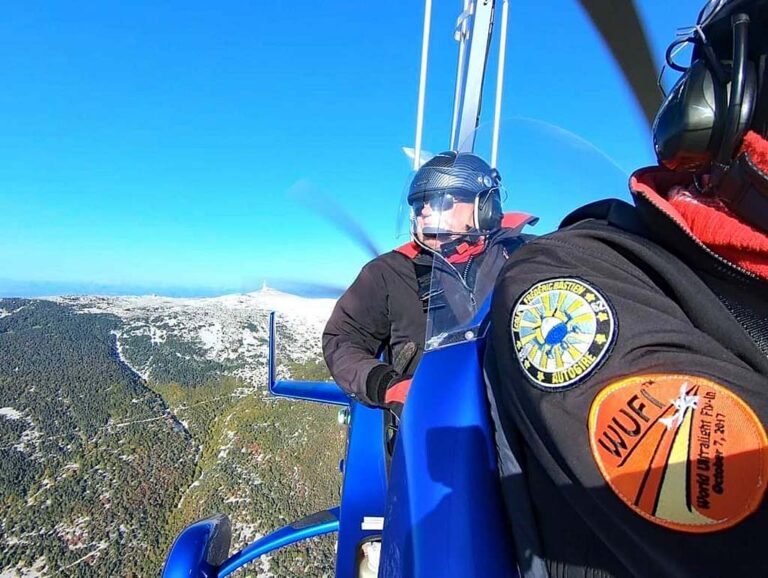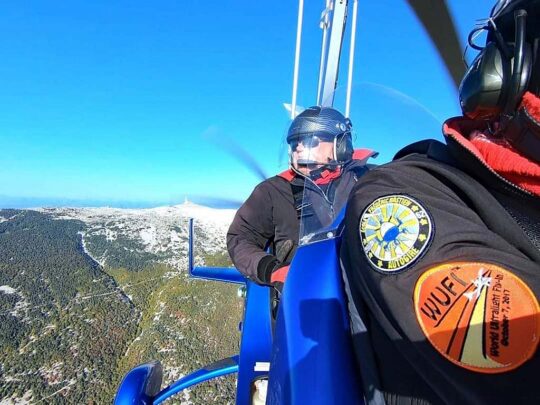 "One sky, where boundaries of country and language disappear, and all pilots are truly equal in their collective love of the majesty and exhilaration of flight," organizers state.
"Since weather can often make it impossible for some countries to fly on WUFI day," Mike elaborated, "several years ago we opted to add a second day so that now WUFI is technically 'Two Days, One Sky.'"
Sidebar Notes
Mike recalled when WUFI attempted to set a Guinness World Book record for a "…mass, coordinated light aircraft multi-country fly-in event." The WUFI submission ultimately was not accepted due to the specific nature of record attempt requirements. 
Aircraft Types — The most common aircraft are U.S. fixed-wing open-cockpit ultralights followed by weight-shift trikes, powered paragliders, powered parachutes, LSA types, and gyros. "Each year," Mike added, "a few hang gliders and a few full-scale gliders join the fun. In 2015 we had an ultralight hot-air balloon and in 2018, we had a hot-air blimp."
Many Countries — "Last year we had pilots from 43 countries," Mike said, "but we usually have about 46-47." Organizers believe Covid kept the numbers down the last couple of years but they report large groups of pilots in the Philippines, South Africa and South America fly WUFI every year.
Personal Best —In 2017, one pilot in Arizona flew a hang glider, a powered paraglider, a trike, a fixed wing, and a gyro the same day for WUFI. That sounds like a ball and you can be part of the WUFI virtual/analog fly-in for 2022.
Check your aircraft and get ready! The fun starts this weekend!
ARTICLE LINKS: