Airspace from ground level to 400 feet is about to get really crowded. Keep alert, fellow pilots! Am I overstating this situation? I don't think so.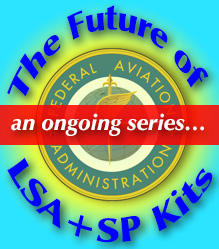 You know about drones. You may not know they are presently restricted to visual line of sight. However, a line-of-sight drone won't get your Amazon package delivered a few miles from the distribution center to your house.
Throughout Covid, a group has been working on potential changes to FAA regulations to allow drones to fly further, beyond visual line of sight (as military drones do now). It's abbreviated BVLOS.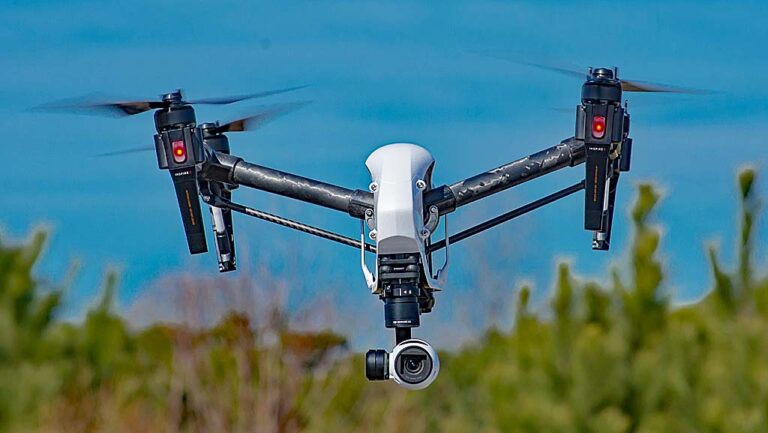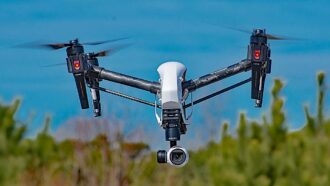 It is impossible to keep up with all the regulatory actions from dozens of agencies. Some of this stuff is dry as old bones. The document I'm focused on runs to 381 pages. If you're a real glutton for punishment, read the whole thing.
The good news = This is only an industry committee report. It is not regulation. It may never be regulation. However…
The bad news = The FAA is working on regulations to integrate drones and this could influence that work. Absent any resistance, too many such plans tend to sail through the governmental apparatus.
Back to good news = This is a document to which we can respond.
What Is the Danger?
Drones, robot aircraft flying out of visual range of human operators, are coming. Can these flying machines see and avoid us in our crewed aircraft? Did you know you were "crew?" No more can some say "manned" aircraft. When you fly your Part 103 vehicle, you are "crew."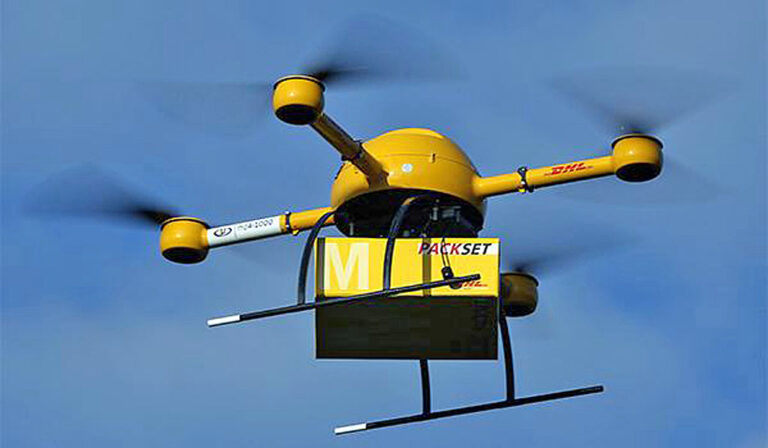 In fact, some organizations have big problems with what's been proposed (see "Friends in High Places" below).
The trouble is, such a lengthy report by an Aviation Rulemaking Committee, or ARC, will get the attention of FAA rule writers. The agency asked for a report. They got one. They have to read it. It might get enacted, as is… unless —!
Other groups have already given thoughtful responses but you should consider this an early warm-up for your letter writing later this year. I refer to the coming NPRM for MOSAIC — get ready to write your comments by fall 2022 — but here is another pre-regulatory action that demands our attention.
Another problem: This BVLOS report was not universally agreed to by those involved with its creation, in fact, the report states, "there was not a unanimity of views." Some committee members sent letters of "non-concurrence." That's good!
The report noted, "ARC recommends that the FAA set an acceptable level of risk." That sounds ominous. "Acceptable risk" for an an uncrewed robot aircraft is a lot different than for an aircraft with humans in it.
The ARC group wrote that it, "recommends modifications to the right of way rules in [certain areas]." They listed what they believe is needed by unmanned aircraft (UA):
give UA right of way in Shielded Areas;
give UA right of way over crewed aircraft that are not equipped with ADS-B or TABS in Non-Shielded Low Altitude Areas; and
give crewed aircraft that are equipped with ADS-B or TABS (and broadcasting their position) right of way in Non-Shielded Low Altitude Areas.
Read that second one again! That language certainly suggests you need to stay out of their way. They can avoid you if you have ADS-B or TABS equipment on board but if you lack that equipment, look out!
Here's a general tone in the report, "For operations under 400 feet in uncontrolled airspace, UAs will be operating alongside other UAs, eVTOL aircraft, and potentially others." Potentially others?! Do they mean we LSA or ultralight pilots enjoying our scenic flying in uncontrolled airspace, possibly at lower altitudes? I don't know their thinking but it sounds like recreational aircraft are merely an afterthought… or perhaps they were given no thought whatsoever.
If you think all this relates only to the sort of drones you can buy on Amazon, you miss the bigger picture the ARC envisions. They wrote that their ideas are, "applicable to aircraft up to 800,000 foot-pounds of kinetic energy," which they later describe as "representative of a Light-Sport Aircraft."
So, unmanned or "robot aircraft" as large or larger than what you are flying could be in the air with you and it may be your job to either stay out of their way or equip your aircraft with equipment UAs can use to avoid striking you.
Friends in High Places
Thankfully, our friends over at AOPA were fully on top of this. As one of the 89 members of ARC, they know all about BVLOS. Even better, they already submitted a letter of "noncurrence." The AOPA letter lead a joint response signed by several big organizations including Aerospace Industries Association; Aircraft Owners and Pilots Association; Air Line Pilots Association; General Aviation Manufacturers Association; Helicopter Association International; and, Praxis Aerospace Concepts.
Here is a key opening phrase from the official reply forwarded by Chris Cooper, AOPA's Senior Director of Regulatory Affairs, "BVLOS ARC leadership effectively proposes that drones operating under BVLOS rules would have 1) complete right-of-way over all crewed aircraft not equipped with either ADS-B or TABS, and 2) right-of-way over all crewed aircraft that are operating in what is being proposed as 'shielded areas'."
ARC members apparently believe that "Unmanned Aircraft (UA) are operated at very low altitudes and in volumes of airspace that do not have significant numbers of general aviation operations." While recreational aircraft operators usually stay away from flight over major metro areas and GA aircraft may often cruise at higher altitudes, the fact remains that smaller, light aircraft enjoy lower altitude flying. Of course, operating at lower altitudes happens at each end of every flight.
As one worried USUA board member put it, "[ARC's recommendation is] like saying you go to the park for a walk and are confronted by a robot coming at you with spinning knives, perhaps from behind you." The BVLOS document suggests it is your duty to get out of the robot's way, or have equipment that announces you to them.
I don't know about you but that sounds to me like, "Guilty until proven innocent." What existing pilot would accept that?
Perhaps that was not the intent of the contributors to the almost-400-page report. However, looking at the list of participants, I see almost none that are concerned with the recreational aircraft community. Most participating companies have zero connection to and probably lack interest in recreational aircraft pilots and many of these organization seem unfamiliar with general, recreational, or sport aviation.
Indeed, some aviation community groups that did participate in the ARC expressed grave concerns.
Their nonconcurrence letter states, "AOPA has considerable concerns about certain recommendations that will reduce the safety of airspace users." One of AOPA's recommendations: "should be … removed and replaced … [with] language that requires equal responsibility of uncrewed aircraft to see (detect) and avoid other aircraft." Later AOPA added, "The belief that traditional aircraft only operate at altitudes above 500 feet is a common misconception among drone pilots."
AOPA's conclusion on that point, "AOPA recommends maintaining right-of-way rules based on maneuverability, with no blanket right-of-way rules for BVLOS drones over crewed aircraft without ADS-B or TABS equipment."
On the Job!
Some deeply-affected organizations are disturbed by several of ARC's broad recommendations. I repeat my statement that it is challenging to keep up with multiple groups writing potential rules. However, EAA's Sean Elliott recently had discussions with U.S. Ultralight Association leader Roy Beisswenger and said EAA is working on a response. LAMA will add its voice to this chorus.
I repeat, the concerns I am relating here are not regulations (not yet, anyway). They are only the suggestions of an ARC devising plans for drones operated beyond visual line of sight, or BVLOS. It may sound troubling today, but recreational aviation has time to respond.
The letter penned by the big organizations concluded, "These radical recommendations proposing to change the fundamental responsibility of avoiding other aircraft, and right-of-way rules based on maneuverability, fails to recognize the reality of aircraft operations at lower altitudes, and the unsafe and unfeasible requirements it will place on crewed aircraft."
Uh, folks… that group using "lower altitudes" is us… that is, you!
All that said, most pilots I speak to are not anti-drone. New technologies are always disruptive but we can come to agreement if we communicate. For the most part, drones and recreating pilots don't want to fly in the same spaces. In areas of potential conflict, it will be important to continue the dialogue.
I urge you to keep supporting the leadership organizations you presently support and to be prepared to comment when proposed regulations are announced.
A public meeting will be held on June 22, 2022 regarding the ARC report discussed above. Those who may wish to attend must act quickly and request to be added. If you want to learn more, see this AOPA article.
---
Thanks to LAMA Board Director Roy Beisswenger for assistance in preparing this article as well as to AOPA's Chris Cooper. —DJ