Two wildly divergent events occurred in the last few days. They are completely unrelated yet they show the global interplay in modern light aviation. One story involves relative newcomer Icon Aircraft and their A5 LSA seaplane. The other revolves around the producer of the most successful LSA in America, Flight Design.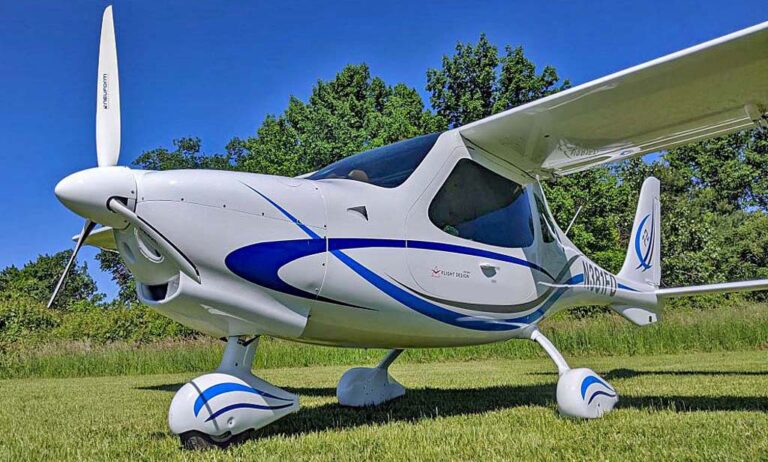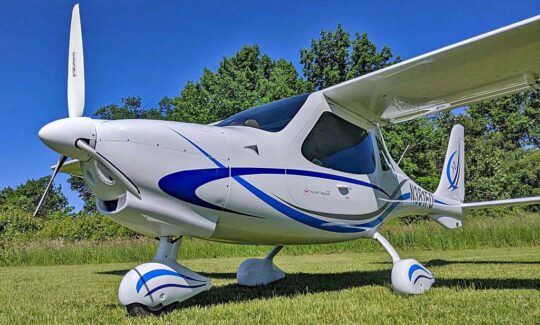 Both airplane producer stories made it into mainstream media.
If we go way back in time, to 2003, that is, before Light-Sport Aircraft, we saw a world where Americans flew kit-built airplanes while European pilots were flying what they called ultralights or microlights. Of course, this is an oversimplification but we had no idea the two methods of production would converge as they have in the last two decades.
Using widely-accepted consensus standards, Light-Sport Aircraft can operate in multiple countries — thanks to the useful work of many volunteers that assembled and maintain ASTM standards embraced by FAA and other CAAs all over the planet.
Let's look at these two stories…
---
Icon Will Continue Production
It's very rare for an aircraft in the space I always report to appear in the Wall Street Journal that I read for mainstream news. However, one of the paper's articles discussed a case brought before CFIUS, the Committee on Foreign Investment in the U.S., by a group led by original Icon founder, Kirk Hawkins.
"Feuding investors … are firing off allegations against each other," started one of two lengthy articles by Kate O'Keeffe. "A group of American shareholders fell out with Chinese investors who hold a dominant stake in Icon, alleging they are improperly transferring the company's technology to China." After Icon raised money from various investors, Chinese funds became the dominant source of cash for the California developer of the A5 LSA seaplane. Find the original article here (but only WSJ paid subscribers can read the full article).
In filing a lawsuit appealing to Cfius, which reviews deals on national-security grounds, dissenting shareholders told the panel that Icon's technology has possible military applications. O'Keffee wrote that Hawkins and the others cited "a previously confidential Pentagon program looking at turning Icon's planes into unmanned aerial vehicles."
Icon's Chinese backer is Shanghai Pudong Science and Technology Investment Co., a government-backed firm known as PDSTI. Kirk remains on Icon's board even after PDSTI ousted him as chief executive.
Icon's current leadership answered saying, "A5 is suitable for spending a fun afternoon on a lake, not for military missions."
"PDSTI's investment in Icon started out small in 2015," O'Keeffe reported "but by 2017, it had amassed its current nearly 47% stake, according to filings to Cfius and in the separate Delaware lawsuit by the American shareholder group."
According to O'Keeffe's article, the minority shareholders were seeking as much as a $60 million buy-out of their interest by PDSTI, though this is not from official court documents.
"No unresolved national security concerns," were found by Cfius noted O'Keeffe as she reported the latest news on March 1, 2022. The panel added that action with respect to the deal "is concluded."
Lawsuits and government regulatory decisions are serious matters but they pale in comparison to bomb threats…
---
Flight Design and its
Ukraine Factory
I hardly need to say more than Flight Design does its primary fabrication in a town called Kherson in the south of Ukraine. Until very recently, you may not of been able to find that on a map, but recent events have changed perspectives significantly. It's also changed how business is done for Flight Design.
To inform the situation, Flight Design USA importer, Tom Peghiny made the rounds with large aviation outlets via a video appearance on AOPA TV and though an interview reported online by the newly-reformulated Flying magazine.
AOPA — Aircraft Owners and Pilots Association journalists Dave Hirschman and Tom Horne wrote about difficulties for Flight Design after Russia began their attack.
"The Flight Design factory is located in Kherson, a city of 300,000 people in the southeastern portion of Ukraine, where Russian troops took control after overcoming days of resistance in a spirited defense by Ukrainian defenders," wrote AOPA. "Russian tanks patrolled the streets on March 2, Reuters reported, though Kherson remained the only city under Russian control."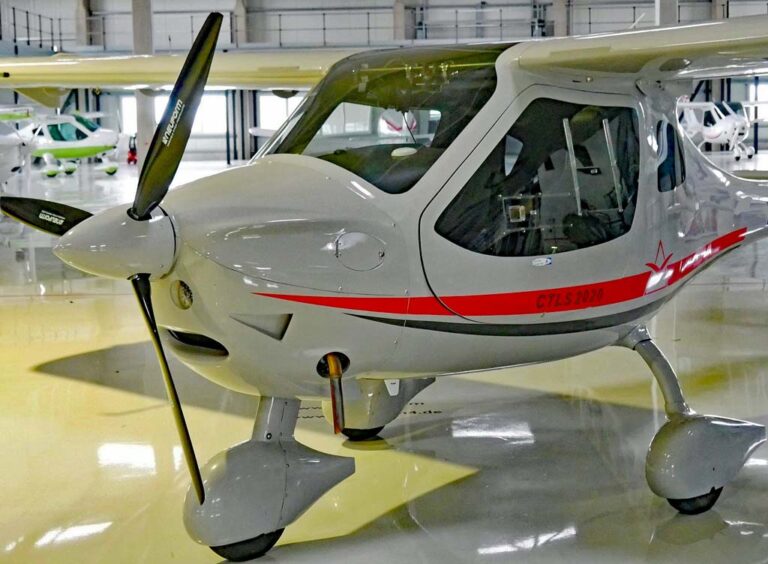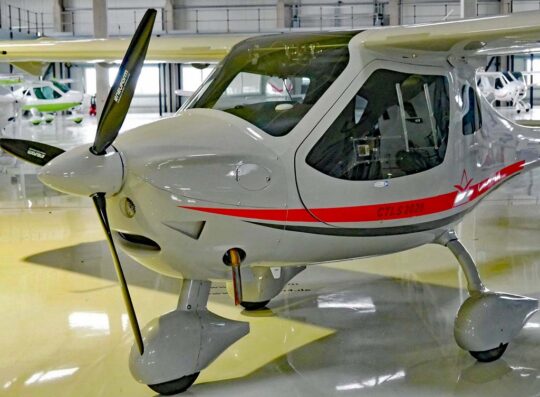 "At this point, there are about 10 to 12 airframes at the Kherson plant," Peghiny said to AOPA. "Ordinarily, the airframes would be sent to Flight Design's final assembly and completion center in the city of Šumperk in the Czech Republic."
"We've found a new, 25,000-square-foot site [in Šumperk that is] suitable for use as a production and paint shop, and will use that in the future," Peghiny said in the AOPA article. Engineering work is also conducted in Šumperk.
"Flight Design is offering to move its Ukraine staff and their families to the Šumperk facility," AOPA wrote. "Peghiny said that the Kherson plant will function as long as conditions allow. However, tooling currently remaining in Kherson will have to be replaced by newly manufactured tooling for use in Šumperk. The company will fund new tooling, but it may take six to nine months to build."
AOPA TV had Tom on to talk about Ukraine. Follow this link and see timecode 4:08–7:04 for the whole interview. As Tom notes in his remarks, this is personal not only for Flight Design employees suffering through this military action.  Officially, they are behind Russian lines and are OK but what lies ahead is uncertain.
Flying magazine — "A week into the Russian invasion of Ukraine, Flight Design USA's president Tom Peghiny reports that — with the Russian forces occupying Kherson three days ago — work has ceased as the company looks to ensure the safety and wellbeing of its workforce," wrote Julie Boatman for Flying magazine (full original article).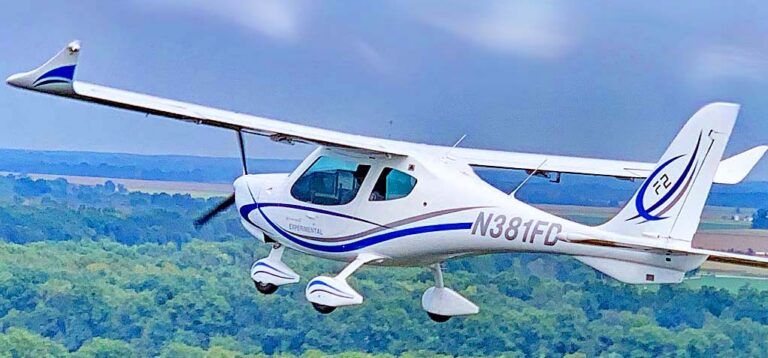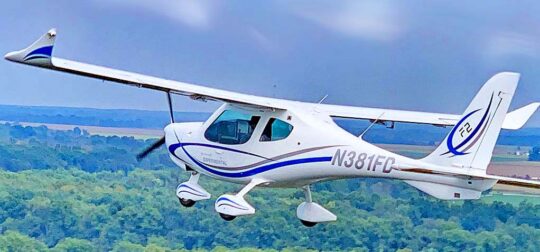 "Flight Design employs just under 200 technicians, assemblers, and engineers currently at the Kherson plant," continued Boatman, "and according to Peghiny, the company has been ramping up that number. 'We were hiring more aggressively in the past year because of the popularity of the F2, but the other models in the range have been selling well in Europe — simpler, lighter models in particular,' Tom said." Of course, Tom refers to the CT-series including CTLS that is one of the most popular LSA in America.
"We know [our employees] very well," Peghiny said in Boatman's article. "Some have been with the company more than 20 years. We're good friends, and we take this very personally."
---
Aeroprakt Also Affected
AOPA also contacted Dennis Long, importer for the well-selling A22 and A32 LSA made in Kyiv, Ukraine that is presently under attack.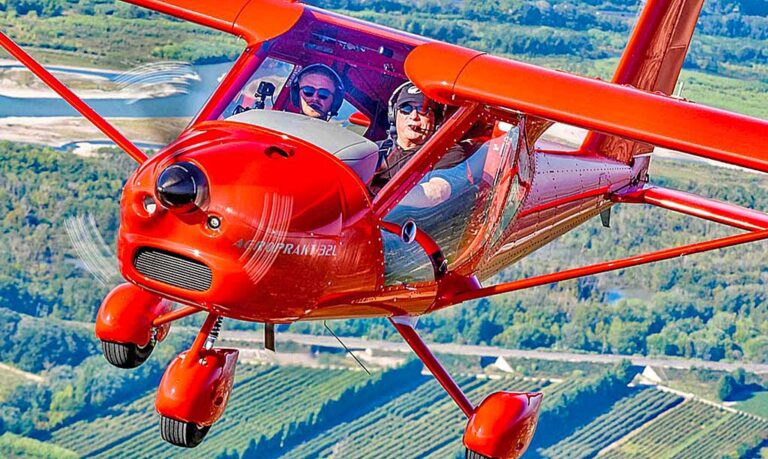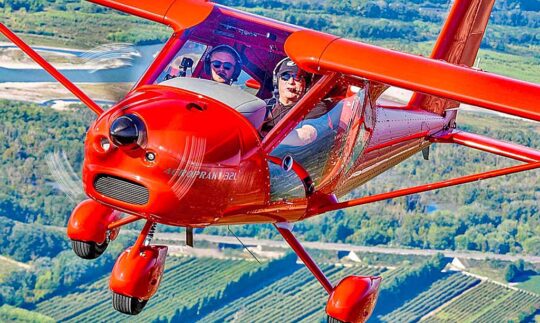 Dave Hirschman wrote, "Dennis Long, a dealer for Aeroprakt… said he spoke with factory officials who said they plan to remain on the job. 'They told me they're going to keep making airplanes until they can't'," AOPA reported. 'For the time being, it's business as usual, although my next two airplanes will likely have to be shipped from Poland because the port of Odessa [in Ukraine] is closed.'"
Aeroprakt has steady registered more aircraft with the FAA. When asked by AOPA's writer, Dennis said, "Right now, due to all the uncertainty, I'm not taking any new deposits. I'm more concerned about the people over there than the airplanes at this moment."
My View — I have personally visited Aeroprakt in Kyiv and Flight Design in Kherson, Ukraine. While the battle rages on between political and military leaders in Russia and the Ukraine, the regular citizens building the airplanes many Americans enjoy are under immense duress. I hope you'll join me in wishing for the safety of these airplane builders. The sooner hostilities end, the better.