Perhaps it's too bad the airplane sellers can't do something similar, but avionics developers have found a way to be Almost-at-Oshkosh and they invite you to join them. See Garmin's approach here.
We'll join our friends at Dynon while they host their version of "Virtual Oshkosh 2020" and while we're at it, we can congratulate this Washington state company as they celebrate 20 years. ??
Let's hop in the Way-Back Machine and beam ourselves to late 1999. The world was an analog place. Sure, we had PCs and cellphones but both were pretty clunky, costly, and slow by today's standards. Digital cameras were just becoming accepted and nobody took pictures with a phone.
Yes, the World Wide Web was available (for a whole five years) but, honestly, it wasn't that fascinating a place back then. I know, as this was the same year I started building ByDanJohnson.com — I hope you'll believe me when I say it was tougher then than now. Modems had "graduated" to 2400 baud (for those that have forgotten, that means s-l-o-w) and therefore websites could not be the feature- and video-laden sources they are today.
No one would have believed Apple would become the world's most valuable company as the California outfit was barely able to turn a profit with their then-new iMacs. An iPhone wasn't even a glimmer in Steve Jobs' eye …heck, they were still working on introducing the iPod (remember it?). Google had just started their search business and no one even conceived of YouTube, Facebook, or Twitter. Amazon only sold books and Sears wasn't in the least threatened by the online seller.
With those ancient developments in mind, consider what John Torode and his gang at Dynon accomplished. They took the super-expensive world of modern avionics and turned it on its head.
20 Years of Dynon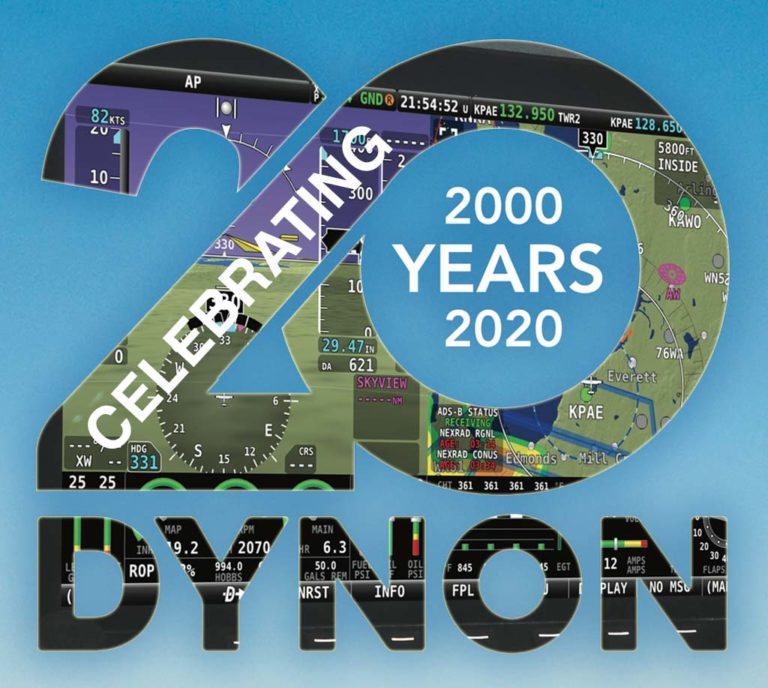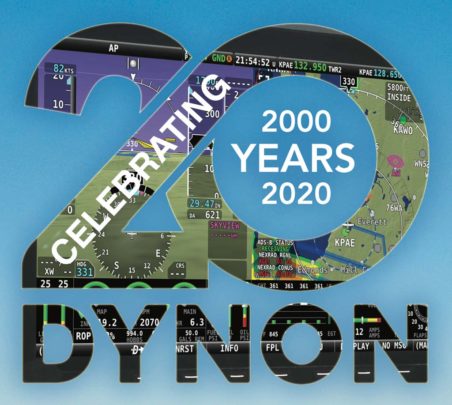 "In 2000, we were frustrated with the lack of affordable modern avionics for sport aircraft," remembered Dynon, "and [we] decided to do something about it."
The result?
Dynon led a sea change in modern GA aircraft avionics, equipping over 20,000 sport aircraft and then venturing into the "certified" world of colorful EFIS screens for legacy airplanes.
Dynon's first D-10 started shipping in 2003 and they've moved forward smartly ever since.
Today, pilots forget that the first fancy computerized instruments for aircraft cost more then than an entire Light-Sport Aircraft today. Dynon almost single-handedly drove down the dizzyingly high prices to something sport pilots could afford and we embraced them enthusiastically.
Dynon went on to become titanium-strong pillar of the aviation marketplace.
Join Dynon in Oshkosh
Without Leaving Your Home
"We're sad that we won't get to see you at Oshkosh [2020]," lamented Dynon Avionics, "but we're excited to bring you a variety of forums, 'Virtual Booth Visits,' webinars, and other live events during EAA's Spirit of Aviation Week. We'll cover everything Dynon, Dynon Certified, and Advanced Flight Systems."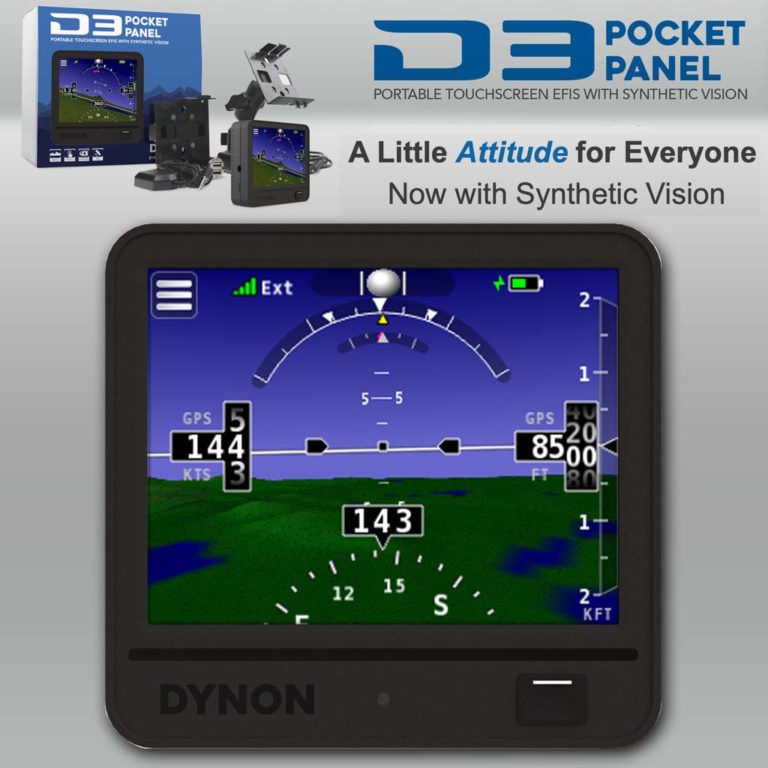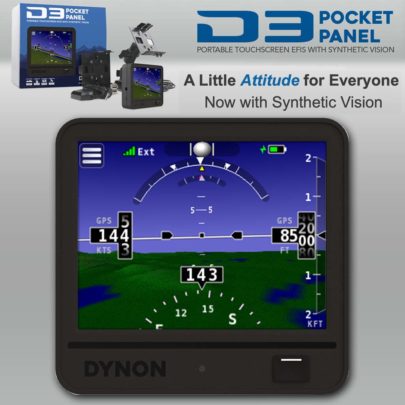 Dynon has more than information, problem-solving sessions, and learning presentations, however.
"We will also give away prizes to those of you that participate via our Zoom or Facebook Live events," said the company. Prizes may include Dynon jackets, Aircraft Spruce gift cards, Dynon Bucks, Made-in-Washington-state products, and more.
One lucky grand prize winner will receive a Dynon D3. What's that? It's what the west coast company calls their "pocket panel." You won't actually carry it in your pocket, but this is Dynon's clever idea to put EFIS avionics into the 3.125-inch round openings that most of the U.S. general aviation fleet has in their instrument panels. Learn more on their D3 page.
To end it in typical Dynon fashion, welcome to Saturday's Hangar Happy Hour.
"We'll take your questions and will have avionics handy. But this is a pretty casual meet and greet. We'll be sitting around chatting about all things Dynon and Advanced, drinks in hand. We invite you to join us!"