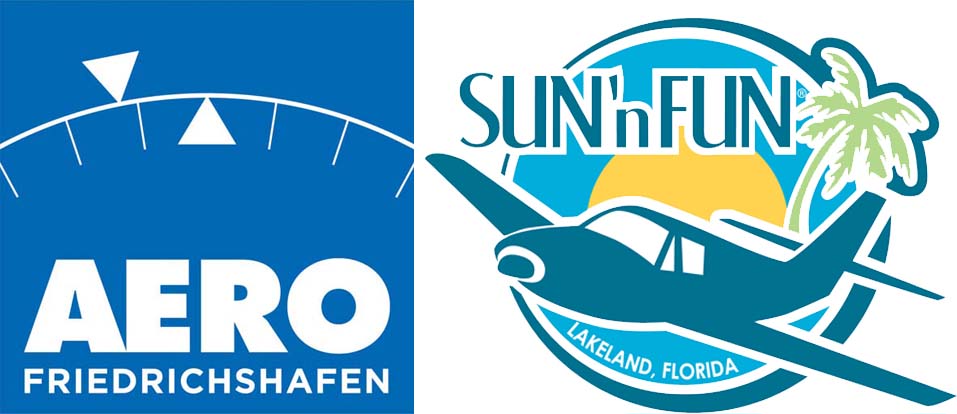 Had not both shows been cancelled or postponed, I would be gearing up for Sun 'n Fun and Aero Friedrichshafen. The important spring events were due to start in less than a week.
Now, Aero is put off until 2021 and Sun 'n Fun is about three weeks away from a Lakeland city-imposed final decision date (on April 17) regarding the new planned date of May 5-10, 2020. (I'm keeping my hopes up that our friends at that event will be able to launch their spring celebration of flight.)
To help all of us through the next few weeks, I will be posting virtual airshow material — that is, I'll write about aircraft you would have seen had you been able to attend the show. Companies work very hard to get new products ready for these big spring events. To not lose momentum as governments around the world impose all manner of rules, I'll take the shows online… hence, "Virtual."
Why "Norden?"
"The plane is just the sum of my experience in this sector," wrote Zlin Aviation developer Pasquale Russo.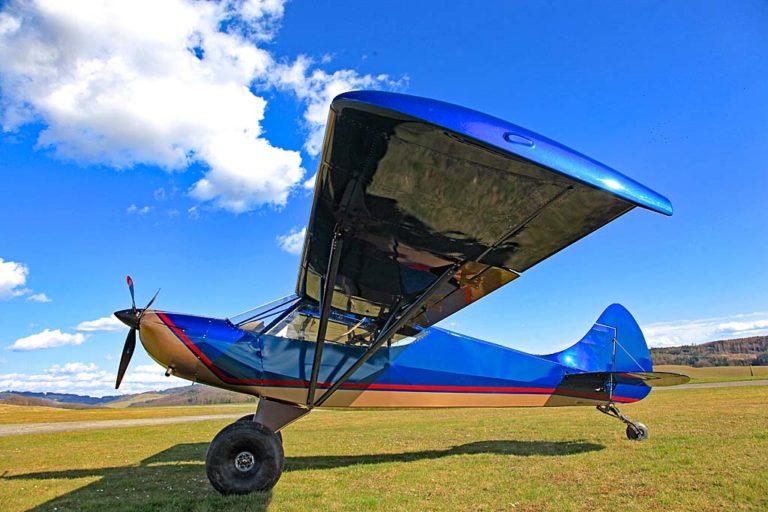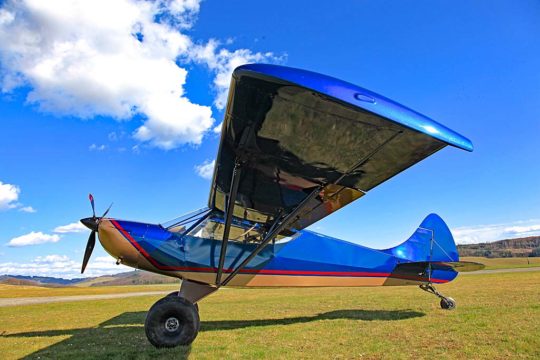 "Two years of hard job, more than 20 years of specific experience in this sector, invested into this new project. This new plane represents the sum of our vision, the expectations and needs coming from our customers and the desires of the STOL market. Design and elegance, innovations and safety, improved aerodynamics and performance, enhanced cabin comfort with new cargo capacity, reliability and strength, functionality and the potential to deliver new adventures, all come together quite well mixed."
"It took a long time to decide a new name," said Pasquale. "Why Norden? Why a "globe" designed in place of the standard "O" and then an inverted N at the end? Basically, because we were inspired by the main cardinal point, the mythical North and because we always try to think different, so why not to invert the N at the end for example? Thinking differently, in fact, allowed us to open our mind, reaching new limits.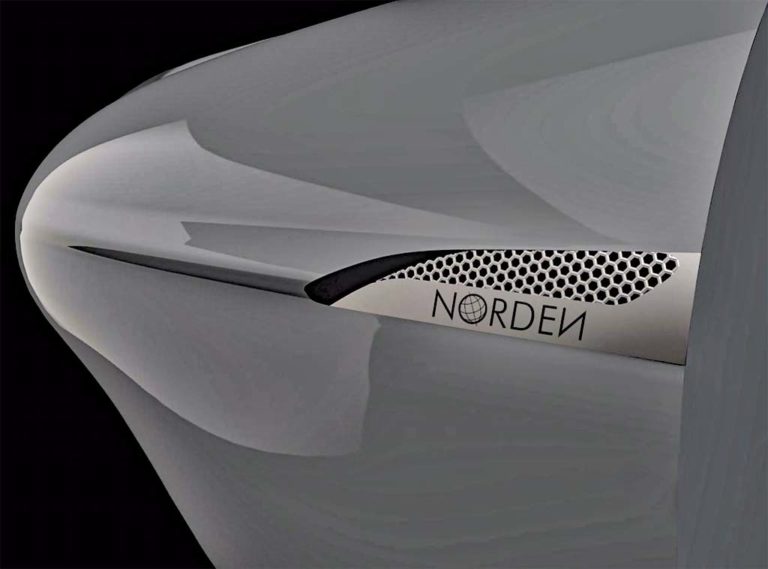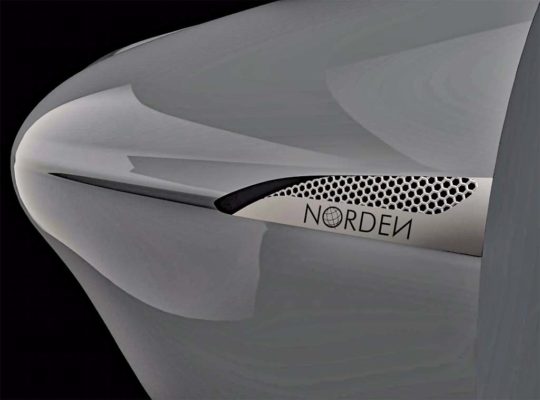 "Norden is a name used to identify the beautiful Nordic and Scandinavian countries — Iceland, Norway, Sweden, Denmark, Finland. These incredible lands, with northern Canada and Alaska, are linked to the concepts of adventure and STOL operations. It is no secret that true bush flying was invented in the genuine Northern Territories." Great distances and remoteness helped Pasquale find a name that could both inspire great "adventures" and "long trips."
Describing Norden
This refined backcountry aircraft is 23 feet long with a wing span of just under 30 feet. Norden's basic empty weight is a fairly light (for this type and among many LSA) of 793 pounds. The new model will be available as a LSA in the USA and other Countries and fit the new European Ultralight 600-kilogram class.
Norden features a completely new and bigger fuselage, with new shapes for the vertical stabilizer and rudder plus the vertical now has ribs to increase efficiency and stability. The newest Zlin has a completely new metal wing with traditional spars and more advanced airfoil, equipped with an electrically-retractable slat system and manual double slotted flaps to ensure excellent performances both in cruise speed and landing.
New wing tips were designed to help the aileron's efficency at low speed and to increase aerodynamic efficiency at cruise or top speed. Slats and the low landing speeds ensured by the large double slotted flaps — that create enough pitch moment to increase the forward visibility — enhance the safety factor for the pilots during STOL operations.
Norden's wing struts were redesigned with stronger and separate attachments to the fuselage. Fuel tanks will be available in three volumes: 26, 37, and 47 gallons ensure an extended range for longer trips, aided by new fuel indicator system.
The trim system has been modified, increasing the total vertical travel of the yoke and allowing more trim range to the elevator to compensate a larger spectrum of speeds.
A very large optional cargo area, built using carbon, has an external access door. This can be extended further, allowing one pilot to sleep inside the plane.
Norden boasts a completely revised cabin layout assuring easier access for both occupants using a larger door as well as greater distance between the two seats. The adjustable carbon seats are matched with premium leather available in 18 different colors. Seat belts can be ordered using different colors to match.
New rudder pedals will ensure better control on the ground. Larger ailerons are now controlled by push-pull tubes inside the wings, giving a more precise feedback to the pilots. Flaps are now controlled by a torsional tube and push-pull rods.
Norden's windshield is now more angled to reduce the amount of drag at higher cruising speeds. A refreshed instrument panel can be ordered with a choice of 20 aeronautical paint colors or a full carbon look, or even an alcantara/leather combination (alcantara is a synthetic textile material that is soft and suede-like).
"Our new optional dual-caliper brake system is more than enough to handle full power coming from a Rotax 915," said Pasquale. "The main landing gear is now extended three inches (in standard gear format) and has a different design. It has also been moved more forward, allowing pilots to brake even harder, when necessary."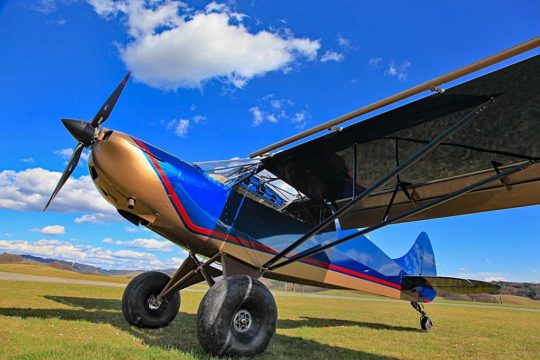 He also reported, "The standard tailwheel can now be upgraded to T3 tailwheel suspension system or even Acme Stinger. The standard bungee system can be upgraded with a custom made shock absorber system produced by one our dealers, or even with a more professional Acme Shock Pro Series system, designed for tough operations."
Norden's new cowling design is sleeker and streamlined, taking in mind the faster cruise speed planned for this plane, but is big enough to offer plenty of space for engine installation thanks to a new rounded bowl and firewall area, providing a refreshed look to the front of the airplane.
The base engine for this plane will be the 100 horsepower Rotax 912 with other choices from Rotax plus the Edge Performance EPeX300Ti providing 300 horsepower for the experimental market.
While Pasquale and Zlin were hoping to debut Norden at Aero Friedrichshafen, at least you can read about it here. Zlin is represented in the USA by SportairUSA; contact them for more details, pricing, and availability.