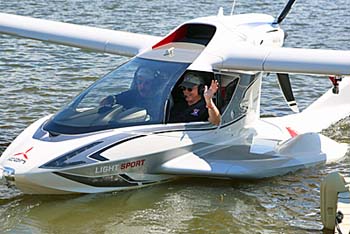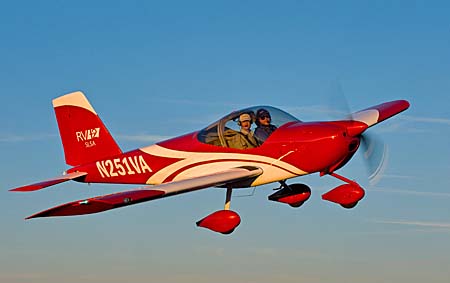 I've enjoyed a front row seat for all eleven years that Light-Sport Aircraft have been part of the aviation firmament. In those years of closely following this industry, I've only seen companies reach the four digit horizon three times.
What does that mean and why might you find it meaningful?
First came Cessna's Skycatcher. More recently it was (quite convincingly) Icon's A5. Now, welcome Van's Aircraft.
Cessna once claimed more than 1,000 orders for their now-discontinued Skycatcher LSA. The company delivered 271 of them (according to our review of FAA's N-number database) but we won't see any more. Icon reports more than 1,300 orders, making them Top Gun in the LSA roost, though they have delivered only one, to EAA's Young Eagles program. Then, we have Van's … the undisputed leader of kit aircraft deliveries. In fact, the latter is nearly ready to enter the aviation stratosphere of five digits. •
"On August 27, 2015 the shipping department at Van's Aircraft Inc. had several orders to fill," started the story from the Oregon-based kit giant. "By the end of the day, they'd rolled the 937th RV-12 kit empennage package onto the shipping dock, where it was picked up by a customer from Washington State, Richard Bangsund (photo).
"What's the significance of '937'," asked Van's on your behalf? "Well, combined with the SLSA 'fly-away' RV-12s the company has constructed," the company answered, "the total number of RV-12 empennage kits produced and sold now totals … one thousand." I'll do the math for you and show that means Van's & Synergy have manufactured 63 RV-12 SLSA.
Van's went on to observe that RV-12 is the sixth RV design to exceed 1,000 unit sales and they added that four of those designs have exceeded 1,000 completions. By any measure this is a very impressive performance. "The number of flying RVs listed on the company's website now totals 9,178," noted Van's. Four hundred and seven of those are RV-12s.
If you review our SLSA market share chart — a new one of which, for the first half of 2015, is in early draft form now — you may be confused. Van's is moving up but is clearly not at the top of the chart. Why? Because most completed and flying RV-12s were built as Experimental Amateur Built aircraft and our popular chart counts only factory built Special LSA. The RV-12s emerging from Van's building partner, Synergy Air, are currently ranked 13th place with 50 registered to the end of 2014.
"All of us at Van's have known that the RV-12 is an excellent little airplane," said company founder Dick (Van) VanGrunsven. It's nice to see the word spreading in the market place."
The word has certainly spread in his immediate family, said Van's Aircraft. Van and two of his brothers have built and fly RV-12s. So have a pair of company employees. Nothing shows belief in a product more than company personnel using it, I'd add.
"RV-12s have also been completed by several groups of young people participating in the Teenflight and Eagle's Nest programs," stated the company. They added that Special LSA RV-12s are now operated by several flight schools, who report that their students love the way it flies, and often request the RV-12 even when other airplanes are available.
"We're looking forward to the next thousand…" said boss Ken Scott.
• Some dismiss the performance and say it doesn't count because "they're just ultralights," but Quicksilver reached the ultra-rare five digit space first, delivering more than 15,000 of their aircraft kits since the early 1980s, nearly every one of which also got airborne. That company, now named Quicksilver Aeronautics after the last ownership change, has also entered the fully built Special LSA space.