Building kits for homebuilders and assembling fully built aircraft are two very distinct business models. In the early days of Light-Sport Aircraft, European producers enjoyed a head start in fully-built aircraft as their regulations were more accommodating.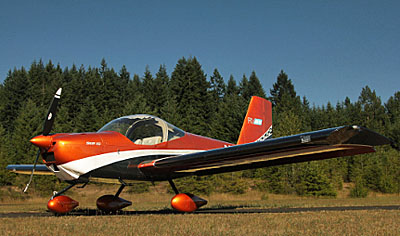 American producers were the kings of kits, an effort that calls for good assembly instructions and technical support plus groups that can help each other. These two activities represent night and day differences.
However, in the years since the regulation arrived, American companies have significantly caught up.
Indeed, as September and the 14th anniversary of the SP/LSA rule arrived, Van's released news of a major change.
"Van's Aircraft is excited to announce that it is establishing its own aircraft assembly facility and team at its company headquarters in Aurora, Oregon," the world's largest kit producer said. "Future RV-12iS and RV-12-iST SLSA aircraft models will be assembled and delivered at this new facility."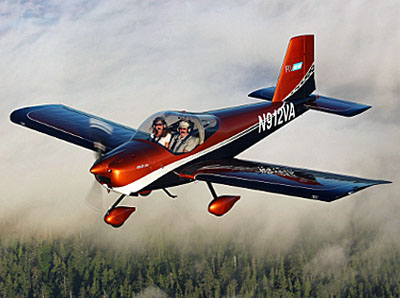 As many readers know, nearby Synergy Air was Van's assembly partner for several years. "[They have] done a tremendous job for Van's and our customers," stated Van's. Synergy Air will continue to work with Van's but will return to concentrate on builder-assist activities.
Van's issued a series of questions and answers to address this fairly significant change.
What is happening and why?
RV-12 SLSA airplanes will now be built and delivered by Van's Aircraft at its Aurora, Oregon facility. Several years ago, Van's set out to implement a comprehensive SLSA program. Synergy and Van's partnered to build the various components of the complete SLSA program. Synergy worked with Van's from the onset of the program to apply their expertise related to the marketing and aircraft assembly portions of the program.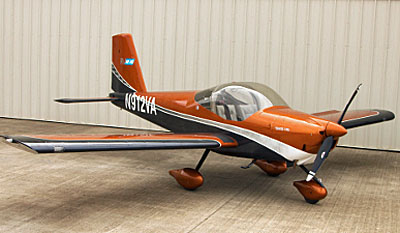 The natural evolution and success of both businesses has brought us to where we are today. Synergy has become even more focused on the business of assisting Van's Aircraft's customers in building their RV airplanes. As the SLSA program has matured, Van's has expanded its workforce and capabilities to include marketing and aircraft construction. This change represents the next logical step in both companies' successful business growth.
How does this affect Synergy?
Synergy will focus on its popular builder-assist program, which has become that company's key area of business emphasis and expansion over the past couple years.
What about earlier SLSA purchases?
Who will provide support?
All SLSA aircraft have been and will continue to be fully supported by Van's Aircraft. That will not change. Van's technical and business support teams remain ready to support every customer that owns and flies our airplanes. The Van's support team serves as your point of contact for any support needs you may have related to the RV-12.
Will the price change?
How do I communicate with Van's?
Van's does not anticipate or plan to make any price changes as a result of this business change.
Just as before, you can contact Van's Aircraft at 503-678-6545 or you can email the SLSA support team.
What should I expect?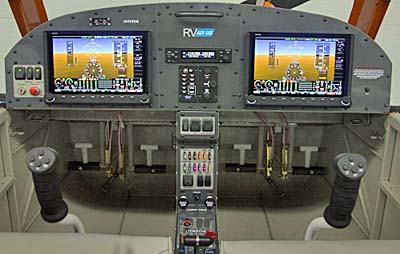 You can and should expect excellent quality from a business that continuously strives to improve its products and services. Van's approach is to delivering the highest quality products. Our aircraft assembly and delivery department — a dedicated team focused on just that portion of our business — is staffed by experts with years of RV-12 building experience. Van's will, as always, strive to adopt and leverage new, innovative processes and technology to drive its ongoing quality program.
I have an airplane ordered already.
How will this affect delivery?
As part of this change, Van's is staffing a dedicated SLSA build team that is co-located at our Oregon factory, the design of which will allow us to increase throughput and enable even quicker delivery of RV-12iS SLSA aircraft. Van's will leverage its existing people, experience and processes to optimize our future ability to deliver more efficiently, as well. We do not anticipate schedule delays as a result of the change in production staffing and location.
Any RV-12iS currently in production with Synergy will be finished at Synergy's Eugene facility. Any aircraft not yet started will be completed at and by Van's Aircraft. Van's anticipates delivering aircraft that are already on the schedule on or before the estimated delivery dates we've previously communicated to individual customers.
Was there a problem between the businesses?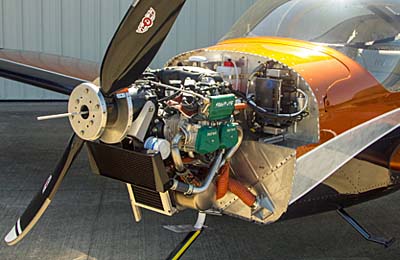 No, not at all. This change is the result of mutual successes, and represents a natural and positive evolution of both businesses. It will enable both companies to deliver even more, both in partnership and separately.
What about builders assist at Synergy?
Just as it makes sense for Van's to take on SLSA assembly work at this time, it also makes sense for Synergy to focus on its growing and key business: builder-assist services for people who are building their RVs. In fact, Synergy is growing and recently expanded beyond its Eugene, Oregon facility when it opened a second builder-assist center in Georgia.
The company concluded, "These changes are great for Van's Aircraft, great for Synergy Air, and good news for our mutual customers."