When Fisher was still located where it began, in North Dakota, I paid a visit to the factory. It may have been the tidiest wood shop I have ever seen.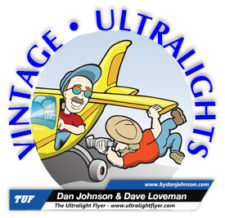 I had just written an article about kit-builder assembly manuals so I was keen to see examples of Fisher Flying Products full-size plans. That always sounded like a marketing term yet I knew it meant exactly what they called it.
Darlene Hansen showed me a neatly-organized series of boxes full of long tubes of paper. She took one out, for the fuselage of the Koala as it turned out (see nearby image). She went to one end of a long, flat table and briskly unfurled the tube of paper while hanging on to the loose edge. It rolled and rolled …and rolled, until a sheet about four feet wide and 20 feet long covered the work table.
You literally take the tiny wood pieces Fisher ships to you as part of the kit and lay them directly on the paper as shown. As you went, you dabbed a bit of glue on each piece to hold it, later applying the prescribed amount of glue. Piece after piece, your fuselage begins to take shape.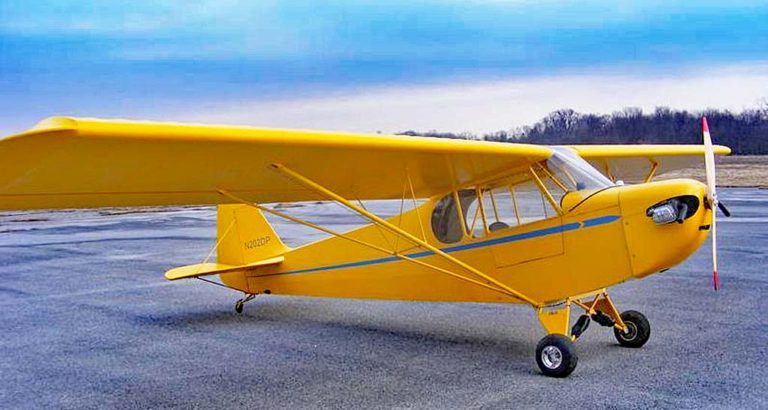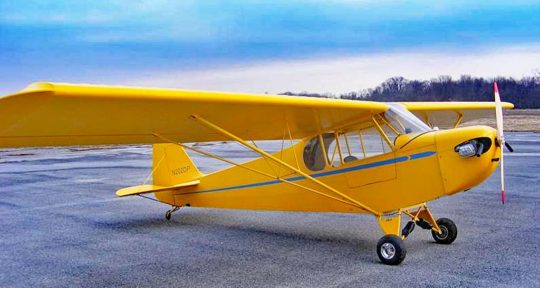 The look it presents when assembled but not covered is that resembling construction of a geodesic dome, except flat. It looks like a daunting build but you just put piece after piece in place, right on the drawing, until all the "popsicle sticks" are in place. The process is not unlike color-by-the-numbers as little kids do.
This simple aircraft may look quaint today, but in the early 1980s, Koala was a rather advanced ultralight. Remember, other designs were generally aluminum tubing gusseted or bolted together. To pilots of conventional aircraft, Koala looked more familiar, somewhat like the ubiquitous Piper Cub.
Fisher Flying Products FP-202 Koala
In this article and in the video below we give you a look at a vintage ultralight: Fisher's FP-202 Koala.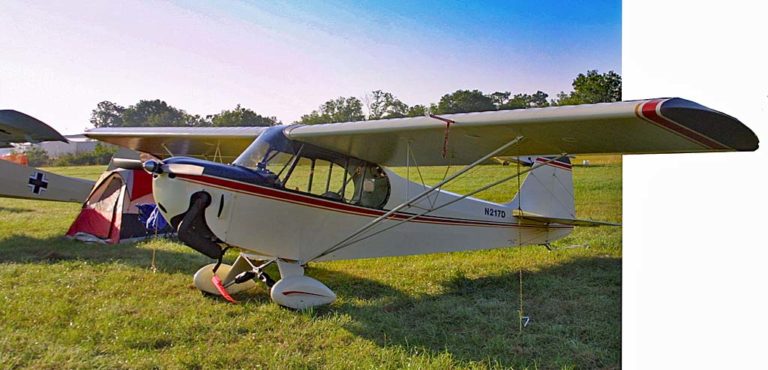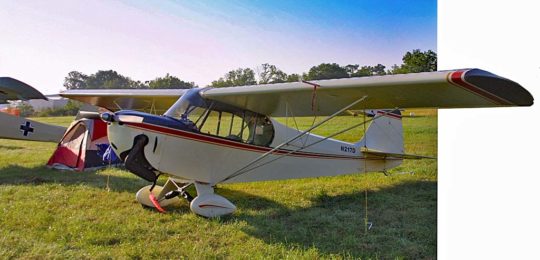 The charming, highly-affordable, all-wood Koala was designed by Mike Fisher and Wayne Ison in the early 1980s. Yes, the same, one-and-only Wayne Ison associated with Team Aircraft, another builder of light weight, low-cost, nearly-all-wood designs. We will present an article and video on Team's MiniMax later on on the Ultralight April 2020 Vintage series.
FP-202's all-wood construction makes it a straightforward build and repair can be easier partly because of the many small parts. As Videoman Dave puts it, "The building process is very similar to that of building wood model aircraft."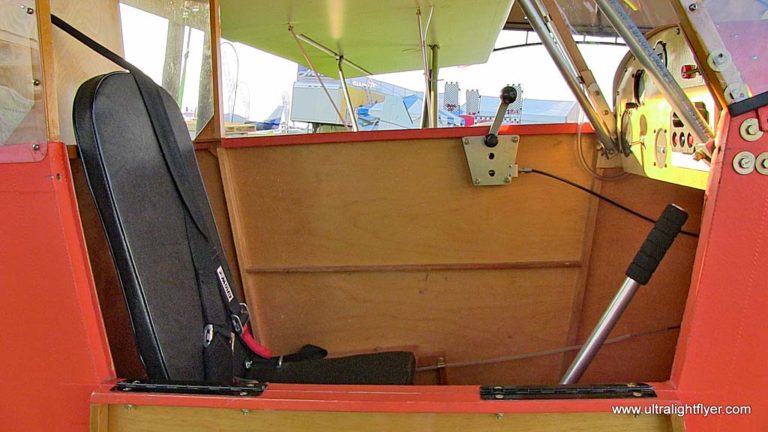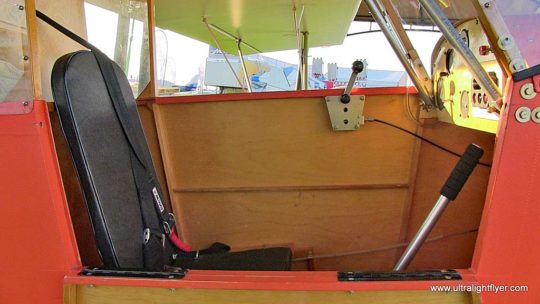 From the beginning Fisher and Ison designed Koala to fit Part 103 ultralight regulations. They did so well that 40 years later, Koala has proven to be the most popular design of the 14 models Fisher Flying Products offers.
It surprises no one that Fisher and Ison modeled Koala after the J-3 Cub, perhaps the most highly recognized nostalgic aircraft look. "It is a strikingly faithful reproduction of one of the most popular aircraft ever built," noted Videoman Dave.
You can choose from some other LSA Cubalikes, but they can cost more than a few pennies. CubCrafters' wonderful SuperCub commonly exceeds $200,000. Fisher's Koala makes the dream of owning a classic flying machine a reality and at prices many more people can afford. A new one (see this 2018 video) is very modestly priced but a used one can meet almost any budget.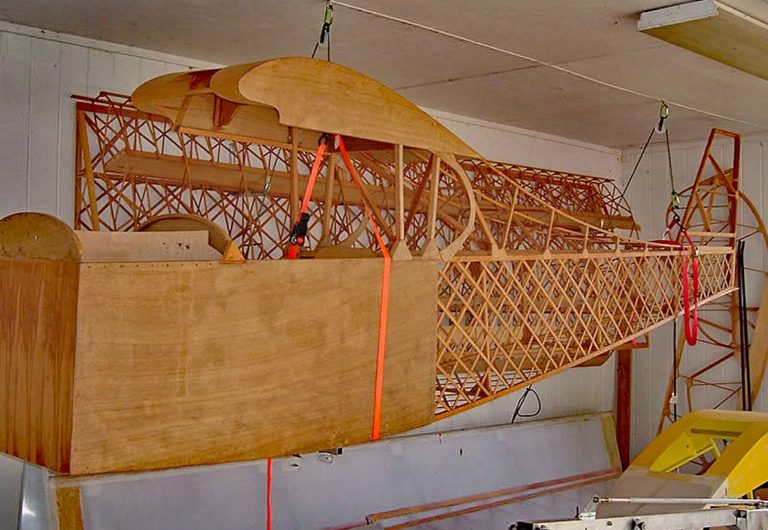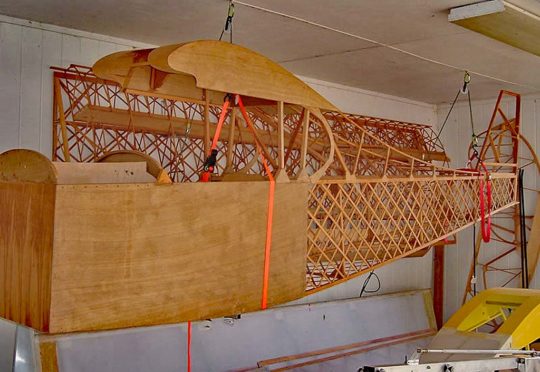 We can have you in a plane for the price of a used Harley motorcycle, said Fisher Flying Products proprietor, Dave Hertner. Even a two seater Fisher can get airborne for "$40-50,000," said Hertner. "We want aviation to be available to everyone."
Hertner reported that  nearly 3,500 customers appear in their customer database. Fisher designs fly across the USA and in numerous foreign countries. "Its proven geodetic wood construction and standard aircraft fabric covering give FP- 202 its strength and durability; proven Fisher ingenuity gives the plane its appeal," added Videoman Dave.
A fully enclosed cockpit provides a comfortable environment for the pilot, while a variety of instruments and standard aircraft controls make for safe, fun flying!
Koala has 120 square feet of wing. It has a 254 to 300-pound empty weight — the former needed to qualify under Part 103; otherwise it is Experimental Amateur Built. Because Koala was designed for a 500-pound gross weight, payload can be 216 pounds. That can handle most hamburger-loving Americans, however, Koala has a rather narrow fuselage so some builders added a few inches to allow a more comfortable fit.
Fisher and Ison designed for engines up to 60 horsepower, although lower horsepower engines were commonly installed. For a new Koala, Fisher Flying Products promotes the liquid-cooled, electric start Polini Thor 250 D (dual spark plugs) to keep the design in Part 103. (Here is more on the engine, starting at 5:40, as well as additional info for a new Koala.)
Standard Koala features include an enclosed cockpit with removable side panels, large pneumatic tires, a steerable tail wheel, 5-gallon fuel tank, fiberglass cowl, and full scale plans. It is actively supported by Fisher Flying Products out of Dorchester, Ontario, Canada.
The standard kit takes about 500 hours to build while the Quick-Build kit saves about 300 hours of build time.
"With the Fisher FP- 202 Koala, the standard for personal aircraft has been redefined, but not redesigned," said Videoman Dave.
How Much? — At the time of production of this video The Ultralight Flyer would estimate the value of a used Fisher FP- 202 Koala to be $3,500 to $6,500.
---
Standard Advice for Buying a Used Vintage Ultralight — The Ultralight Flyer YouTube channel recommends that the plane's fabric be completely removed and the airframe, wings, landing gear area, and control systems be thoroughly inspected. ••• If the history of the engine is unknown it is recommended that the exhaust be removed and the pistons inspected for wear and seizure.
I encourage you to support The Ultralight Flyer YouTube channel here; lifetime membership is a bargain.
---