When the Phantom was introduced to the ultralight market at Sun 'n Fun in 1982, it won the Best New Design award, not only for good looks and strong performance but for its structural integrity! Indeed, it was touted as having been tested to +9 and –6.6 Gs. Though dismissed by some pilots, wire-braced designs are actually very tough.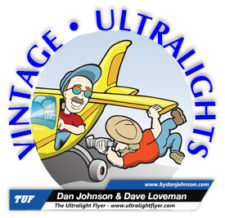 Phantom is a kit built from anodized aluminum tubing, bolted and riveted together. The wings, tail surfaces and ailerons are covered in Dacron sail cloth envelopes and Phantom used a double surfaced wing for better cross wind control and handling.
A wire-braced, high-wing, tricycle-gear ultralight aircraft in a tractor configuration, Phantom has a pilot pod with windscreen and a steerable nosewheel. (These were not common in those early days of ultralight vehicles.) Controls are standard stick and rudder — a left hand throttle and right hand joystick — with full span ailerons.
Ultralight Flight Phantom
Original power was supplied by a Kawasaki 440 engine with a belt drive but this was updated to a Rotax 447 using a belt drive and later with a gear drive.
Cruise speed on the Phantom ultralight is between 55 and 60 miles per hour. It can climb 700 feet per minute and stall speed at approximately 25 miles per hour.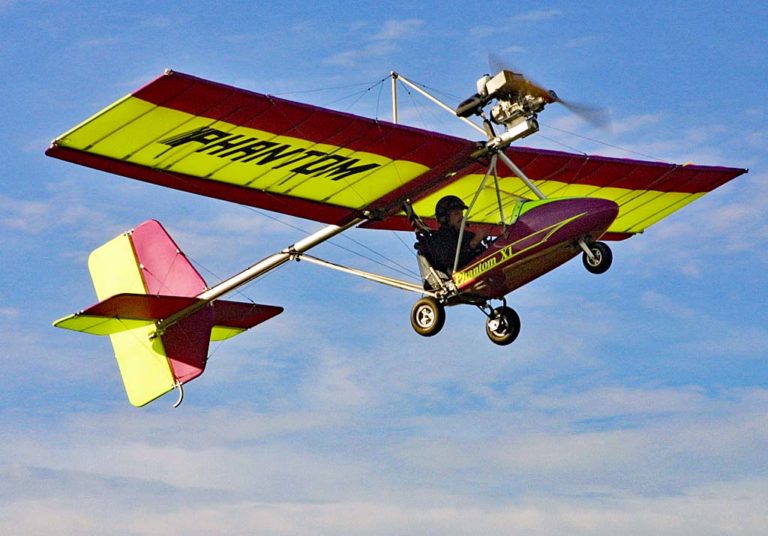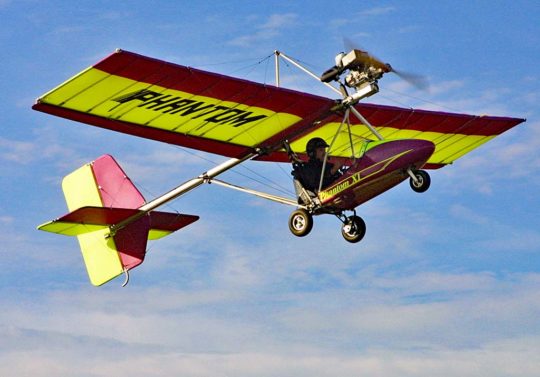 To gain perspective on the history of this well-regarded design, I reached out to an old friend who had extensive early experience with the original company located not far from his home.
"Right after Sun 'n Fun 1980, four prototype Mirage ultralights showed up at Skylark airport in East Windsor Connecticut," recalled Ken Godin, now known for his ComposiClean company. "A team of four or five people built these planes speculating that if they brought them to Sun 'n Fun during the initial boom of Ultralight Aircraft they could sell lots of them."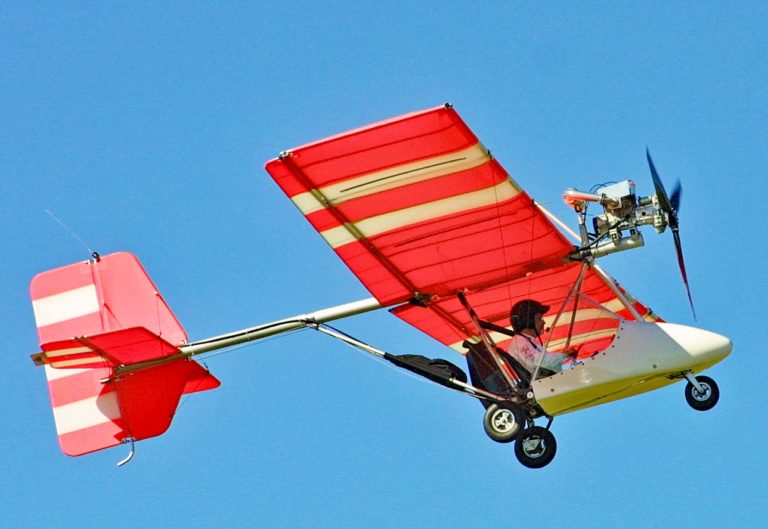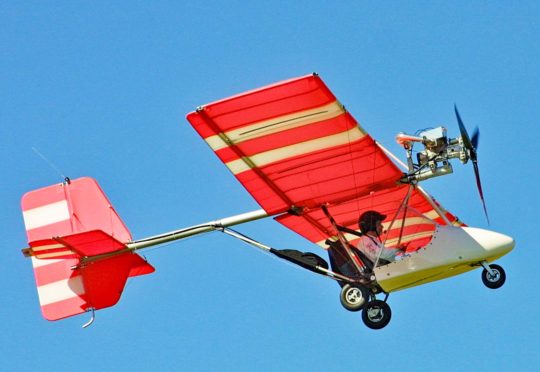 "Immediately after seeing these bright colored flying toys at Skylark, I rode my motorcycle to Windsor Connecticut where the Ultralight Flight Inc., facility was quartered. Ultralight Flight was housed in a old building of about 2,000 square feet that used to be summer housing for migrant tobacco pickers.
"I met Frank Riley, the president of the company, Fred Bell, the vice president, Dan Bell (Fred's little brother) who was in charge of the shop," Ken remembered. "There were three other silent partners, attorneys in the Hartford area. Fred Bell's sister, Diane, had a sail loft and sewed all of the wing and tail coverings. Another employee, John Dempsey, was the guy with the ideas and skills to design and test an airframe."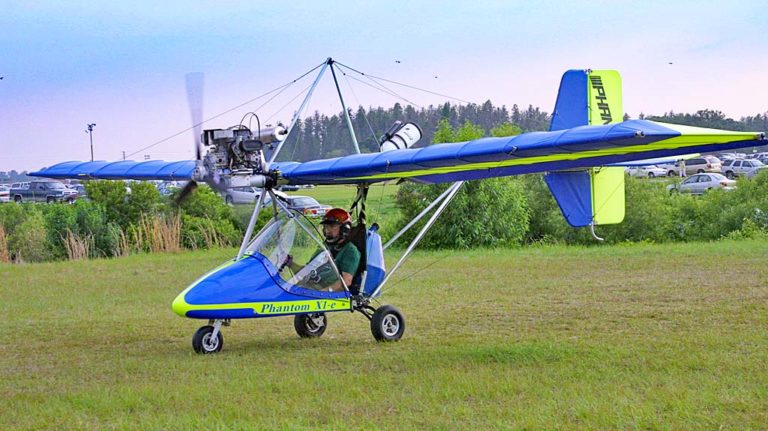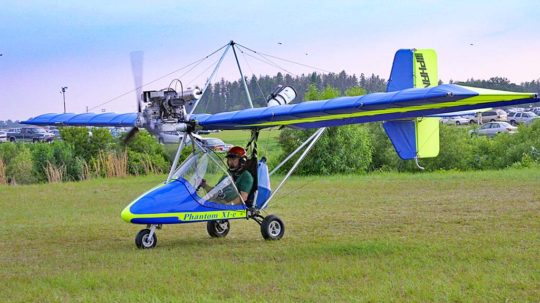 "Within a couple of hours of seeing the planes at Skylark, I had a new job in the 'machine shop' of Ultralight Flight. I made pretty much all the tooling to cut, drill, and bend aluminum tubing, make plastic bushings, and a wire jig for upper and lower wing wires and control cables for the Mirage.
Sun 'n Fun 1980 proved to be a big show in the then-new ultralight area. Interested spectators and business people sought dealerships in the new sector.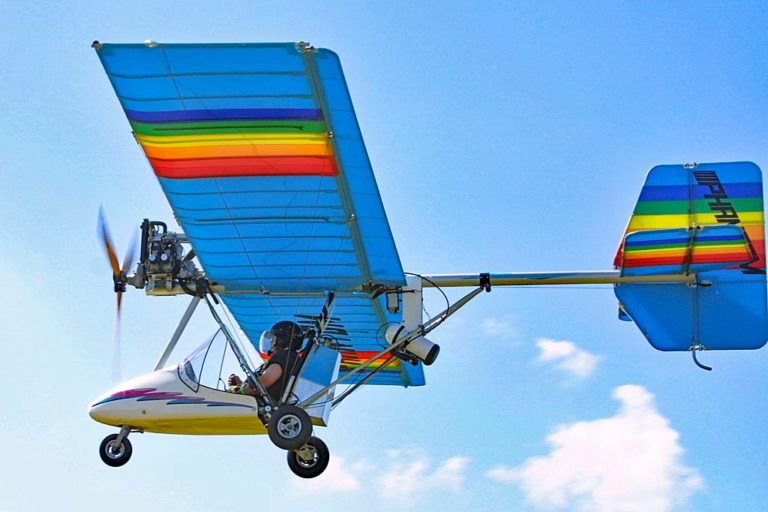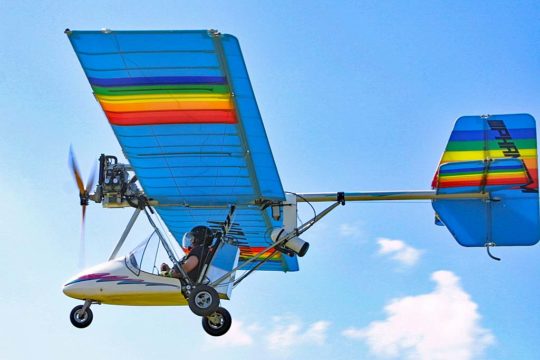 "Within a couple of months after the show, we had tooled up and set up a dealer network across the country that produced sales of 10 to 20 birds a week," Ken noted with enthusiasm! "We had a pretty well oiled machine and could really pump out kits."
"This went on for about a year when Dempsey came to the table with his idea for a much advanced aircraft, the Phantom. With a full length boom-tube fuselage, a double surface wing with upper and lower battens and full span ailerons as opposed to the Mirage's spoilers, we all felt it had great potential. Our dealers loved the ideas. So, while we were banging out Mirage kits, Dempsey went to work on the Phantom. I was able to do a lot of work with him. As he finished a new control surface or fuselage component, I would build the production tooling for the part.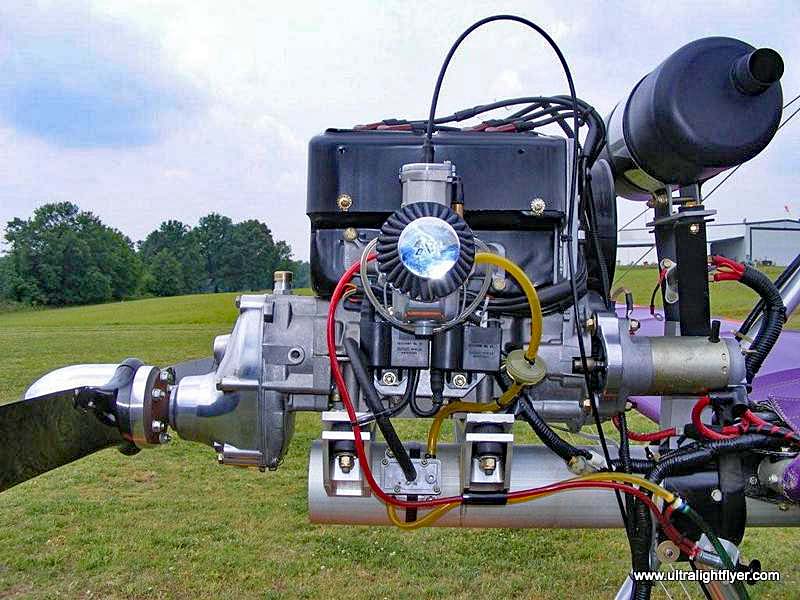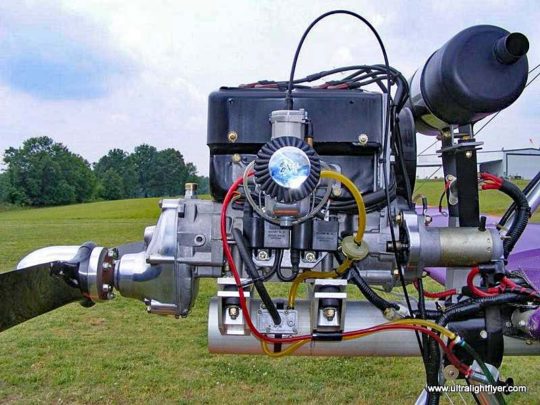 "About nine months later, when all of the load testing and checks and measures were done, we brought the new Phantom out to Skylark Airport for test flights. It was a pretty awesome time. It was an amazing flying machine, going well beyond Mirage.
"Just as we were finishing the production set up for the Phantom, we moved the facility a couple of miles away to a brand new building. Our shop more than doubled in size, to 5,000 square feet. We built all new custom workbenches for our purposes. Everything was set up well enough that our production team was making 20-30 kits a week for a couple of years. During that time we phased out the Mirage.
"Over those two years of rapid Phantom production, the company experienced a couple of lawsuits and sales where slowing from market saturation — customers had a lot of ultralight models to choose from. The three attorney-partners, against Bell and Riley's wishes, decided to sell the company, to one of the biggest dealers we had in North Carolina."
As Ken was only 20 years old he opted to stay closer to home but again got active with Pioneer International Aircraft at Ellington Airport. That company went on to build the Flightstar, over 1,000 of which were produced.
After this busy period came to an end, Ken lost track of the Ultralight Flight group, but the design was popular enough that it lead to some very similar aircraft — one named Avenger and another called Hurricane, Both have left the business but the current Phantom manufacturer said they can support these aircraft with many compatible parts.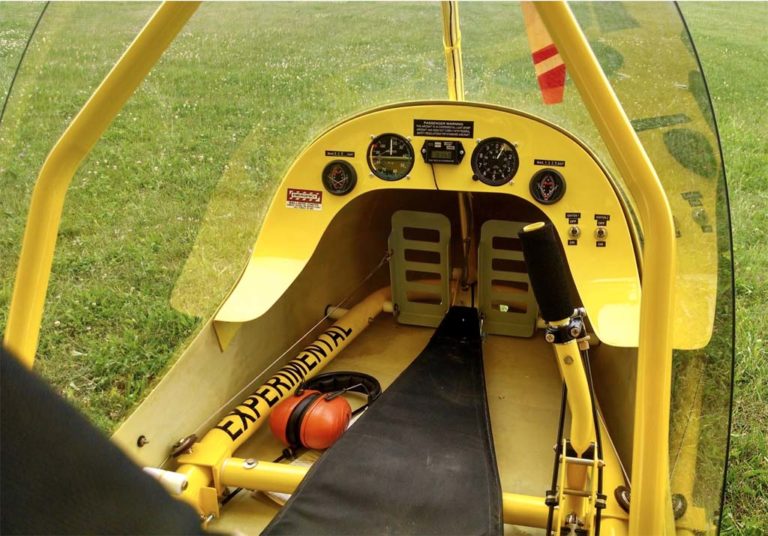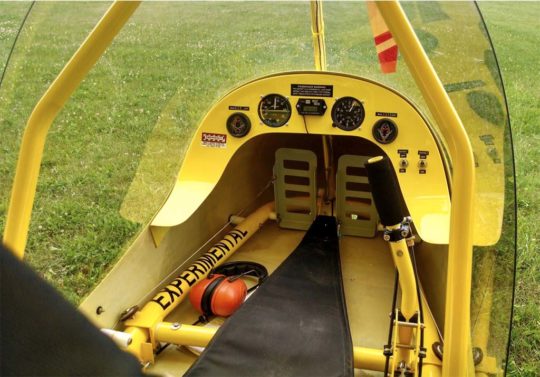 At the time of production of the following video The Ultralight Flyer would estimate the value of a used Phantom from the 1980s to be worth between $4,500 and $6,500.
More than 1,800 Phantoms were produced, said current builder, Phantom Aeronautics.
Beside going over the aircraft carefully as described in earlier installments of this Vintage Ultralights series, The Ultralight Flyer recommends that the buyer contact Phantom Aeronautics to inquire about any modifications or updates that the factory might recommend. It is our understanding that they can also supply some major parts for the Hurricane and Avenger line of ultralight aircraft, which are very similar in design.
---