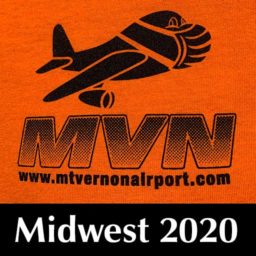 If you know light, recreational aviation, you simply must know the Quicksilver brand. The Southern California company made a fantastic splash in the early 1980s, outselling in one year more total units than Cessna, Piper, and Beech combined! I'm guessing a good percentage of readers have taken a flight in one of their models. More than 15,000 were sold. They are still available and Air-Tech Inc offers full support plus new kits.
This story isn't about that famous brand.
To most who glance at the nearby photos your first instinct is see a Quicksilver. A closer inspection shows otherwise. I spoke with leaders of Tri-State Kites — Andy Alldredge and Tom Smith, representing the second generation of Mark Smith's operation. Mark Smith passed away in 2015.
Legendary Tri-State Kites
*
To a large network headquartered in Mt. Vernon, Indiana, Mark Smith is something of a legend. Known for continually improving his airplanes, he was always inventing and innovating.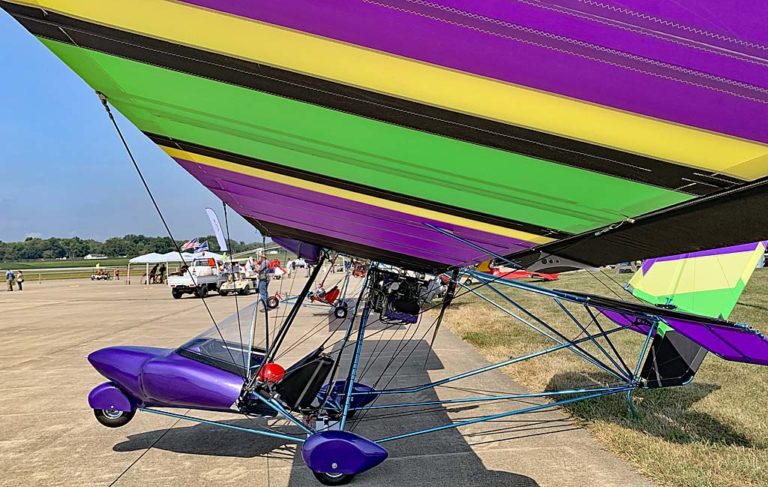 One proof among many, Mark Smith created an aftermarket steerable nose wheel system for Quicksilver aircraft before the factory developed their own. Multiple component changes purported to improve handling, performance, and durability.
Tri-State Kites' selling of Quicksilver brand aircraft went on for many years; Mark was once one of Quicksilver Aircraft's top dealers. Throughout, he was improving, tweaking.
Perhaps it was inevitable that this would evolve into the manufacture of whole Quicksilver-like airplanes built of the numerous changes Mark had engineered over the years.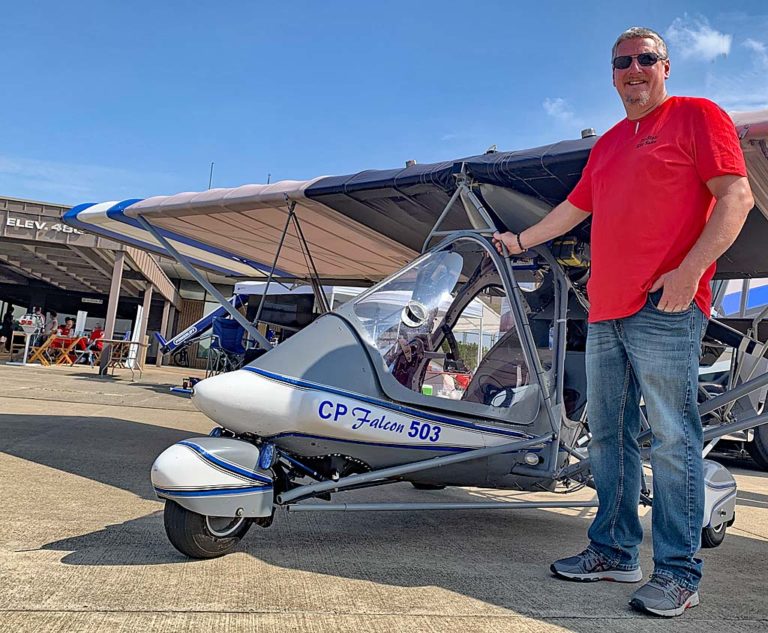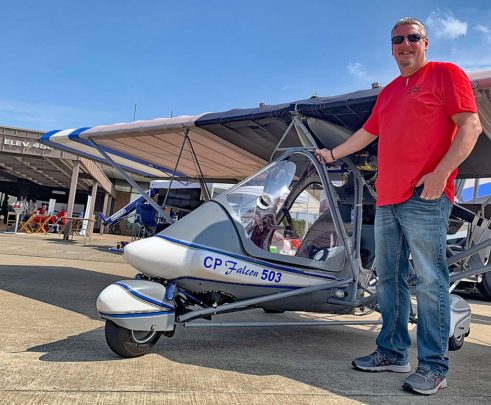 Smith wrote, "There were nearly 10,000 MX [Quicksilver models] sold over the years, with most of the models sharing many of the design features of the MX. There are many changes that make the plane fly better, handle better, steer better, handle wind and gusts better, and so on."
Directly from their matter-of-fact website, "Modifications to this sturdily-built ultralight abound (they refer to those thousands of Quicksilvers sold). Most are not terribly expensive and create a much more flyable plane. Recommended changes would be lower tail tubes and the tapered stabilizer. They also sell dihedral-reducing cablesets for wire-braced Quicksilvers; earlier models used a large amount of dihedral to enhance the rudder-and-elevator-only controls. Tri-State Kites said, "These install without major modifications."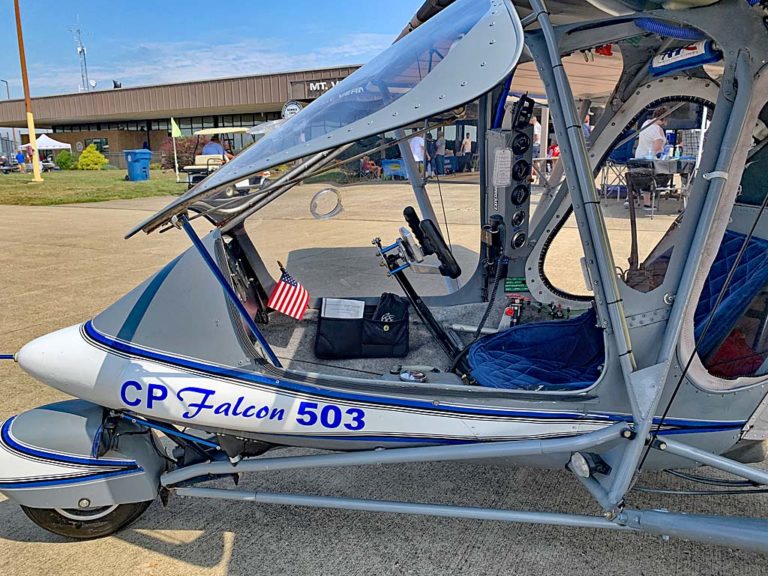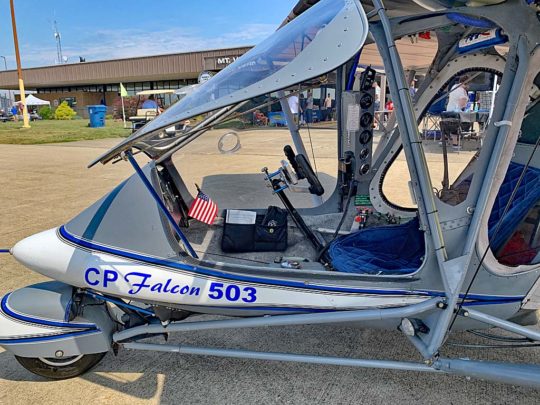 Those parts are but a few of many alterations the Mark Smith enterprise has created over many years of serving the Quicksilver market. Created to make the airplanes fly faster, handle better and last longer, they also streamline the aircraft, give it distinctive looks, and enhance strength in ways big and small.
Today Tri-State Kites is actively building and selling entire aircraft. Call them a "Quick" or a "Smithsilver" — this is now its own brand of aircraft. Some are Part 103 eligible. Andy assured me single seat models can qualify.
Tri-State Kites reported a active and complete business with sales, training, and maintenance. They even offer on on-site "hotel" for customers to use. Contact Andy Alldredge by email or email Tom Smith.
They Do It All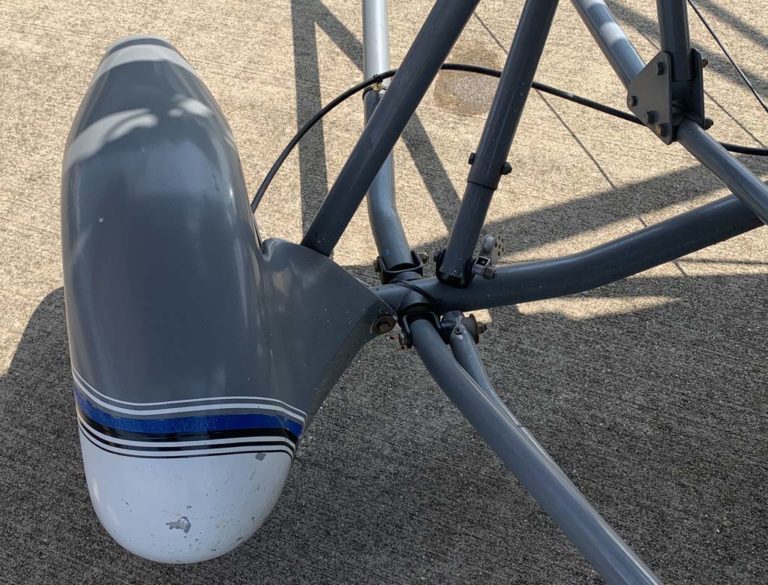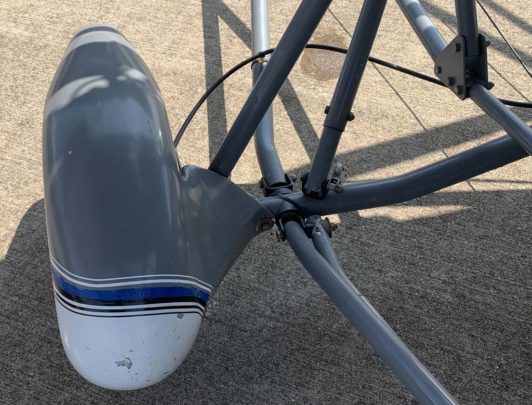 Except for engine, tires, wheels, and brakes, Tri-State makes every component that goes on the Smithsilvers. They even sew their own wing coverings, assembled from sturdy Dacron sailcloth. Sewing of wings (or sails) is a specialized craft. I have experience with hang glider wings (more complex than you think) and I was quite impressed with the detail and precision shown on their wings displayed at Midwest LSA Expo 2020.
I did interviews with Andy Alldredge about Tri-States' business and his Falcon 503 project plus Tom Smith. Look for them later this year.
---
* Why "Kites" in Tri-State Kites?
When hang gliders were a lot simpler than today's sophisticated models, they were often called "kites," a term that followed even earlier boat-towed rigs that literally had to be tethered like a kite to stay aloft. Even the earliest hang gliders were more than mere kites but the name was quick and easy, and it stuck. Mark Smith started in this business so long ago that "Kites" still worked as a snappy reference, even if it may sound odd for an airplane company in the age of LSA.
For an interesting view of the early days of ultralight aircraft in the USA, read Tri-State Kites' website. It's full of folksy tales such that even though Mark Smith is no longer with us, you get a sense of the man from reading his words.