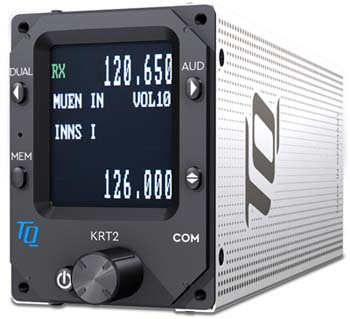 This article has been updated…
Technology company TQ Group established a reputation for high quality engineering and precision products. The German enterprise will debut two of their general aviation products for the AirVenture attendees at the end of July 2018.
One is an ADS-B transponder in the final stages of certification and the other is a VHF Transceiver that boasts a strong following in Europe.
You may already know the name Dittel. Walter Dittel has been a respected manufacturer of small, high quality, low current drain aviation radios and accessories.
With the acquisition of leading European avionics manufacturer Dittel in 2016 TQ was able to expand its core capabilities and expertise, while substantially enhancing its R&D resources. Through its business unit TQ-Aviation, the company has been serving the aviation sector for more than 15 years, delivering advanced electronic products to well-known aircraft manufacturers and airlines. TQ-Group now employs nearly 1,600 employees at 14 locations throughout Germany, Switzerland, China and the United States.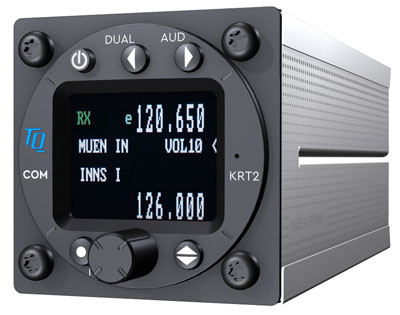 "As an EASA-approved Design Organization and as Production Organization approved by the Luftfahrt-Bundesamt (Germany's federal aviation office) and due to decades of experience as a supplier to the commercial aviation industry, the highest quality standards in development and production are the norm for us," reported Patrick Schrot, General Manager of TQ-Aviation.
Why are such approvals valuable to customers and the companies who build the airplanes those pilots love?
"All kinds of aircraft electronics TQ delivers to companies such as Airbus Industries need to meet the highest existing quality standards. Our avionics for the general aviation are produced on exactly the same high-end production lines at our headquarters in Seefeld, Germany under the same quality standards," clarified Schrot.
Respected Com Radios and Transponder
At its debut in the U.S. aviation market, TQ-Aviation will promote two Dittel-derived devices of interest to a wide variety of pilots. The company recently opened a branch office in Chesapeake, Virginia to serve the American market.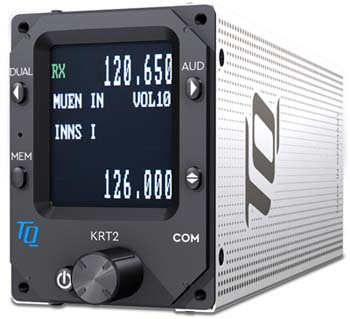 KTX2 is a new Mode S transponder that meets the ETSO/TSO requirements and is expected to be certified according to EASA standards by the end of 2018. The unit is very light and has low power consumption. It can be installed in either a 6-1⁄4 inch radio stack opening or in a 2-1⁄4 inch round panel hole, perhaps optimal for LSA and light kits with limited panel space. KTX2 has a bright digital display that is easy to read even in bright sunlight. TQ developed the product to give aircraft owners a reasonably-priced option for meeting the 2020 ADS-B mandate.
TQ Aviation uses 1090ES technology, based on modern Mode S transponders, in their KTX2. Installation of this technology simply requires connecting the KTX2 to an existing antenna and adding an appropriate WAAS GPS source.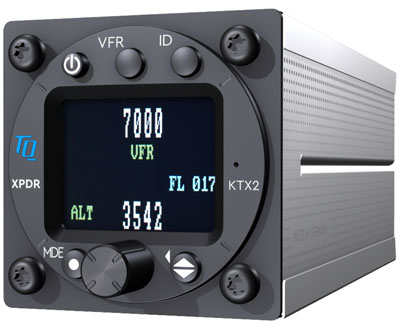 The KRT2 VHF transceiver has already been installed in over 10,000 aircraft across Europe. It features an integrated intercom, a dual watch mode (the pilot can monitor two frequencies at the same time) and it has 100 memory slots for preferred frequencies that tie in with airport identifiers. The radio can be updated with new software at any time. Like the transponder, the KRT2 features digital electronics which make it light, compact and reliable.
TQ will exhibit at EAA AirVenture Oshkosh over July 23rd to 29th. TQ-Aviation will be located in Hangar B, Booth 2106/7.