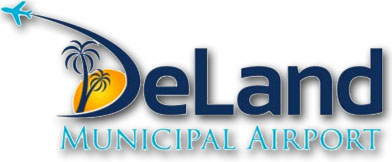 What's in a name for an airshow? Quick, what's the official name of the big July show north of Chicago? "Oshkosh?" Yes, to most, but the association prefers EAA AirVenture Oshkosh. How about the one in Lakeland, Florida? "Oh, you mean Sun 'n Fun." The full name is Sun 'n Fun International Fly-In and Expo. Have you ever heard anyone say the whole thing? Another mouthful is Sebring U.S. Sport Aviation Expo, but it gets shortened various ways.
At Sun 'n Fun 2016 DeLand airport Manager John Eiff and recently hired Sport Aviation Administrator Jana Filip held a name-that-show contest. More than 30 entries were received. "Some were very clever and witty like DeLand, DePlanes, DeShow," said Jana. In the end, the winning word was "Showcase," offered by veteran Paradise City Commentator, Michael McClellan.
Why Showcase? "Because that's what the event will be — a showcase for airplanes and aviation stuff," McClellan said. "In my conversations with Jana, it became clear the focus of the event will be to showcase what sport aviation has to offer… and what DeLand's Sport Aviation Village has to offer. So why not just use the word that best describes what they're going to do?" Michael will be DeLand's official commentator.
The first annual DeLand Sport Aviation Showcase will take place on November 3-5, 2016, following National Business Aircraft Association's NBAA 2016. That giant event with more exhibitors than even Oshkosh will take place just 30 miles down the road in Orlando, Florida. Filip said, "We hope that will make it easy for vendors, visitors, and the media to stop by to see what we have to offer in DeLand."
The corporate suits that populate elaborate booths at NBAA might like to have a day of fun in the sun. Or, maybe not; the busy people who can buy multimillion dollar aircraft have to run back to the corner office and review business plans. However, the folks who fly those bizjets, and fix them, and sell them might indeed taking an extra day to enjoy a walk (or demo flight) on the light side.
The big prize from following NBAA would be attracting some of the media throngs that attend the convention center show. That might help put the DeLand on the aviation map.
"With this premier event, we'll be prepared to host 40 indoor and 40 outdoor exhibitors, as we get our infrastructure developed for a larger show in years to come," Jana said. "We're excited to build this show expressly to serve the sport aviation community. We'll make it easy for companies to offer demo rides and for customers to visit with exhibitors."
"People enjoy air shows (with aerobatic or military acts), Jana continued, "but when you're seriously shopping for an airplane, propeller, avionics, or whatever you need for your plane, you want as much face time with the companies as you can get. That's what we'll provide, along with a fun atmosphere for people to enjoy all that sport aviation offers."
Owned and operated by very supportive City of DeLand, DeLand Municipal Airport is open 24 hours a day. One reason the city likes the airport is that it carries its own weight, operating in the black and not consuming taxpayer dollars. It does this partly because some 35 businesses employ over 600 people in the parachute industry. It is also home to at least three airframe builders: U-Fly-It and the Aerolite 103, Aero Adventure, and Renegade Aircraft. It is the proposed home site for SPAR, the Sport Pylon Air Races.
The airport opened in the 1920s with the first asphalt runway built around 1936. The city donated the airport to the Navy in 1941 as part of the war effort. At the end of hostilities, in March of 1946, the Naval Station was returned to the City of DeLand.
The airport, officially named Sydney H. Taylor Field, sits on 1,600 acres in Volusia County, approximately 40 miles north of Orlando and just west of Interstate 4. Daytona Beach and the Atlantic Ocean is 16 miles to the east. Airport data for KDED is available from AirNav.