M-Squared Aircraft is one of the light sector's pioneering airframe producers. Founded and operated by industry veteran Paul Mather, M-Squared has discovered two particular niches that I can identify.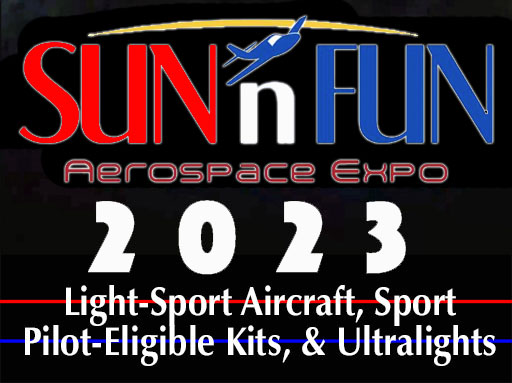 First, if you are new to ultralight aircraft — easily the most affordable end of aviation — the odds are high that you are attracted to a fixed-wing aircraft in our Part 103 List. You're lucky. You have many choices. Of course, being Part 103-compliant aircraft, they have one seat. So, how do you learn to fly them?
Second, way back when some of us trained new pilots in single place machines because that's all we had. We used radios and a well-developed system to ease newbies into the aircraft without harming themselves or the aircraft. It worked but it was a distant second to proper training with a flight instructor in a similar aircraft.
Any new pilots and many who transition from heavier, faster aircraft need instruction to fly a Part 103 safely. They simple and most are very forgiving but I don't know any vendor who will sell you an aircraft without assuring you are competent to fly it.
While M-Squared also makes single place aircraft (see their whole line), Paul Mather was early to step up and report he would pursue Special Light-Sport Aircraft acceptance from FAA for his Breese 2 model to be a training aircraft. Indeed, the company reported, "We've been building SLSA airplanes since July 2008!" That's only four years after the rule was introduced and place the Breese 2 at #90 on our SLSA List.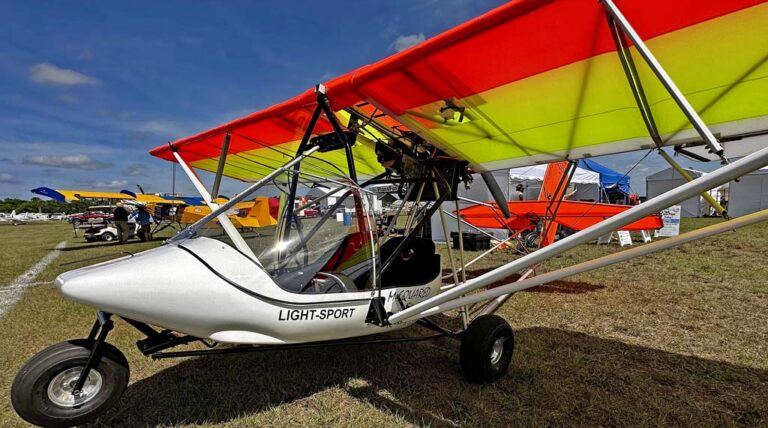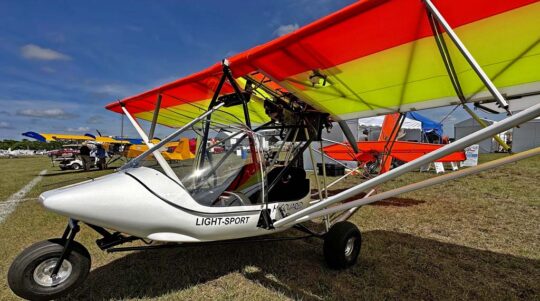 Over his many years in the business, Paul has created various models, tried a variety of engines, and strengthen (and proven) his M-Square airframe to allow more potent engines and greater carrying capacity. He has added cockpit enclosures and windscreens. You can fly all M-squared airplanes on floats.
Yet what really sells these airplanes is their friendly, accommodating flight qualities and a durable platform that can work for years.
So, how can he do even better? Please read on…
What's New for 2023?
Clearly the most significant change is the installation of Rotax's popular 912iS. The fuel-injected engine is easier to tune (no carburetor balancing) and to maintain. It is also very miserly on fuel. Several LSA I flew with that engine were able to cruise below four gallons per hour.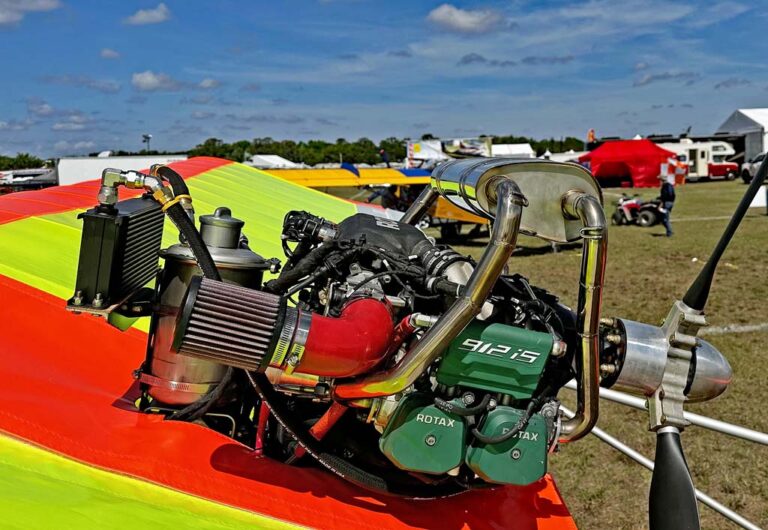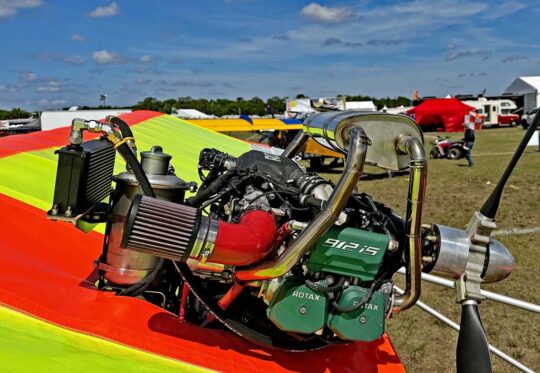 Paul and his team did a handsome installation even refitting an earlier exhaust system above the engine. They had to clear the airbox on top and keep the heat away from nearby fuel lines but this mount looked quite efficient to my eyes. Paul and I even joked that the muffler itself may produce a bit of lift as it appears somewhat airfoil shaped and operating in clean air.
Perhaps the most surprising news, though, was that Rotax now says the 912iS produces 105 horsepower versus the even 100 horsepower that we have used for many years.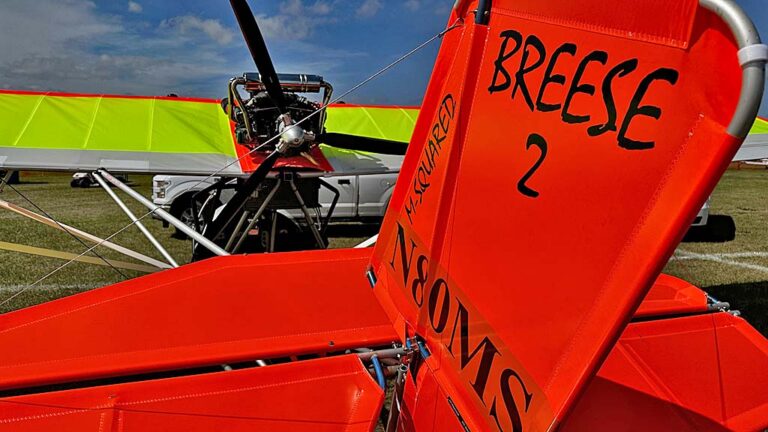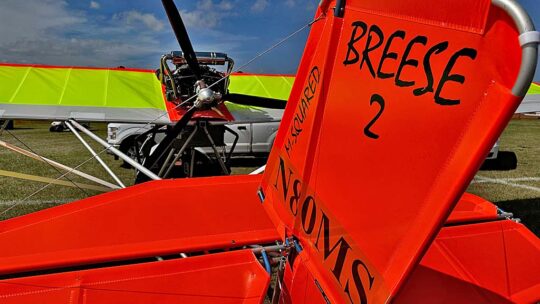 Another major change will be the installation of a Dynon SkyView avionics. Of course, this provides many useful functions but among them Paul can now offer full ADSB In and Out. For an aircraft used to train new pilots, having such state of the air digital electronics will better prepare students.
With a new engine and new avionics, will Breese 2 get too expensive? Affordability is different for each of us but for an aircraft used to train pilots, making it a commercial aircraft, Paul's 2023 price of $75,000 strikes me as a very fair deal. The engine and avionics alone cost him half the selling price. As I told him and others discussing that number, "Tell me something that did not go up 30-50% in the last two year." With the prices on almost everything ratcheting up, I see that as a very fair value.
If you have comments, I'd love to read them below.
Meanwhile, stay tuned for much more from Sun 'n Fun 2023. We're just getting started here in Lakeland, Florida!
ARTICLE LINKS:
---
Vintage Photo;
Just For Fun!