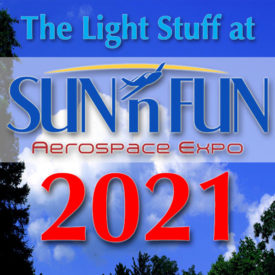 Usually, aviation journalists attending airshows seek the latest and greatest in aircraft. We love to find aircraft our readers have never seen and I've reported some of those in recent days.
Today, however, I'm going to step back in time to an aircraft model series I have not covered in years.
Titan Aircraft has become well known for their take on the ever-popular P-51 Mustang. In Titan's case this resulted in the 75%-scale T-51 Mustang. You can read my different-than-usual report on that aircraft in this article.
Yet the longtime Ohio producer also continues to make their dashing Tornado in four varieties. One of those, the SS or Super Stretch model is my focus.
Titan Tornado SS
"Super Stretch"
Tornado started out as a single place aircraft back in the early days of FAA's Part 103 regulation. That rule came out in fall of 1982 and a few years later, Titan got in the game with their 1+1 Tornado.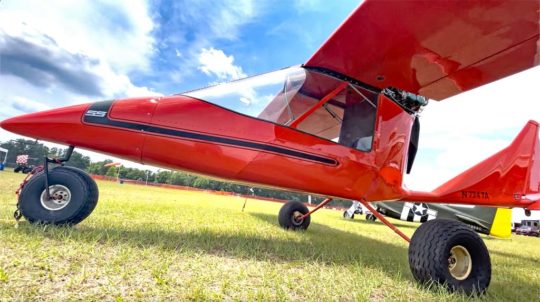 Before longtime proprietor John Williams began producing his own design, he manufactured components and sub-asssemblies for another hot ultralight of the day, CGS Aviation's Hawk. In fact, that model — still in production today and accounting for about 2,500 aircraft — informed John about what he wanted to create with Tornado.
In a video that will follow with a deeper explanation, John told me he loved the Hawk and thought highly of it. Hawk is a construction significantly of gusseted aluminum tubing. This works very well but is somewhat more flexible, "willowy" some might say. It can flex more in the sky and while this is not a structural problem on its own and while a more flexible structure can offload aerodynamic stress, this makes for a somewhat less efficient airfoil. The single place Hawk needed no more, but John believed the heavier two seat Hawk flexed more than he thought was optimal.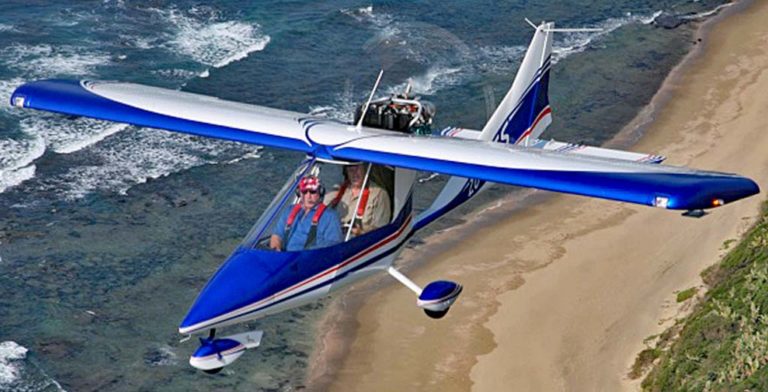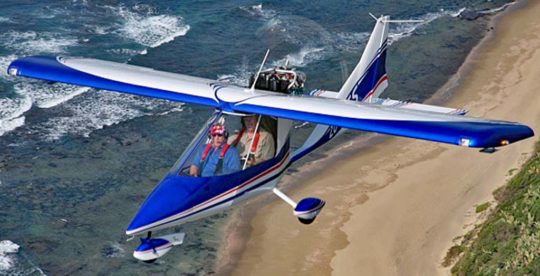 To make harder-working wings, John did something rather unusual at the time. He built a cantilevered wing with conventional aluminum structure. The result: that single place aircraft worked great with a 20-foot wing span. When I flew it, the wings seemed so short that I felt I could reach out with my arms and almost touch the tips.
John also noted that the tauter wing structure made the aircraft more responsive in handling. Tornado could and still can do loops and rolls with ease …in experienced hands, of course. I don't want to encourage anyone to do aerobatics without proper instruction.
All-Metal Airframe
"Tornado I was the first kit that we produced," said John. "Nearly three decades after it was released, it is revered for its durability and longevity, thanks to its all metal airframe." He admitted he didn't know these airplanes would last so long and now finds himself competing with his own aircraft on the used market.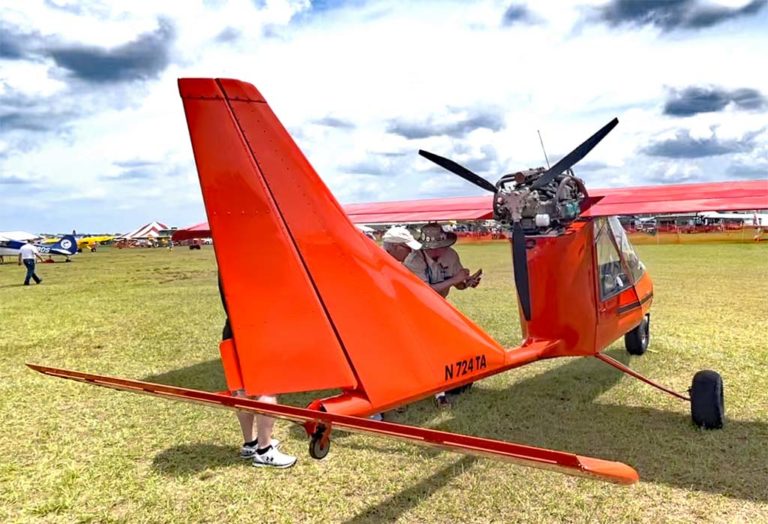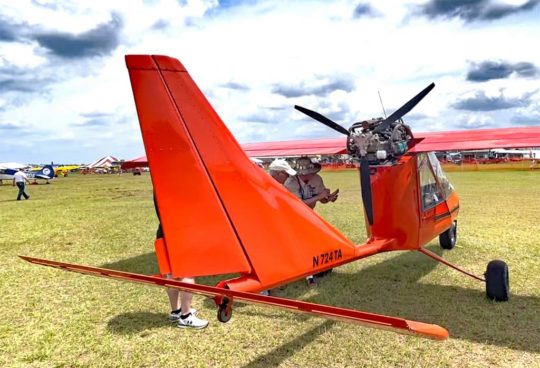 Titan went further on their website. "Combined with Titan Aircraft's renowned reputation for high quality products, superior aircraft performance, and outstanding customer support, Tornado is sure to provide the pilot and kit builder a very pleasurable experience and a fantastic resale value."
Obviously, Team Titan is proud of their achievement and, in support of those claims, more than 800 are flying, John reported at Sun 'n Fun 2021.
"I do spend more time with our T-51 these days but every time I take someone up in Tornado, I always get out with a smile on my face." As he said the words, his smile broaded with the memory.
Four Tornado Models — The first model, Tornado I, had a jump seat with no aft controls …and not much room for a regular sized person in the aft seat. Customers asked for more room and following the D model, Titan created the Tornado S or "Stretch" model adding two inches of height and three inches of length. Customers wanted even more room, though, so their Super Stretch Tornado added another two inches of height and another three inches of length to make the SS version seen in the accompanying photos. A few inches makes a large difference inside the cabin. All models remain in production today.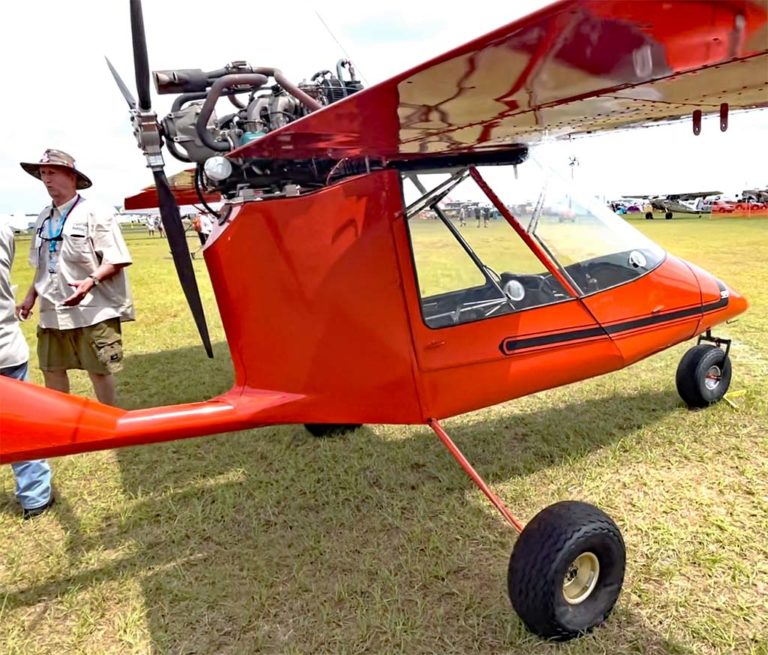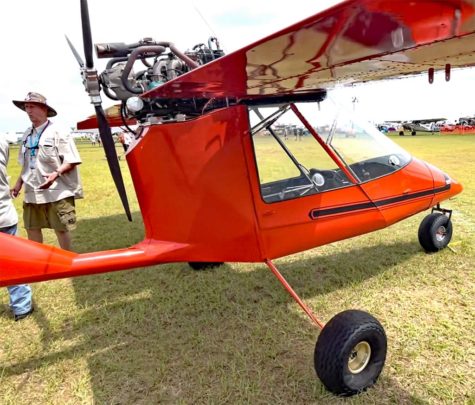 "Our kit has an estimated build time of 150-300 hours and includes all required materials, components, and fasteners," said John. Kits do not include engine, propeller, and instruments leaving that to customer preferences. "Our completion rate is around 90% because the build is fairly quick and easy — and because customers are motivated to get flying," John added.
"Tornado models combine friendly low-speed handling characteristics with agility and high performance," Titan observed on their website. Tornado I is designed to a +6g / -4g load limit capability at 750 pounds gross weight. With a Rotax 503 engine, cruise speed is in excess of 95 mph. The stall speed in landing configuration flying solo is 30 mph.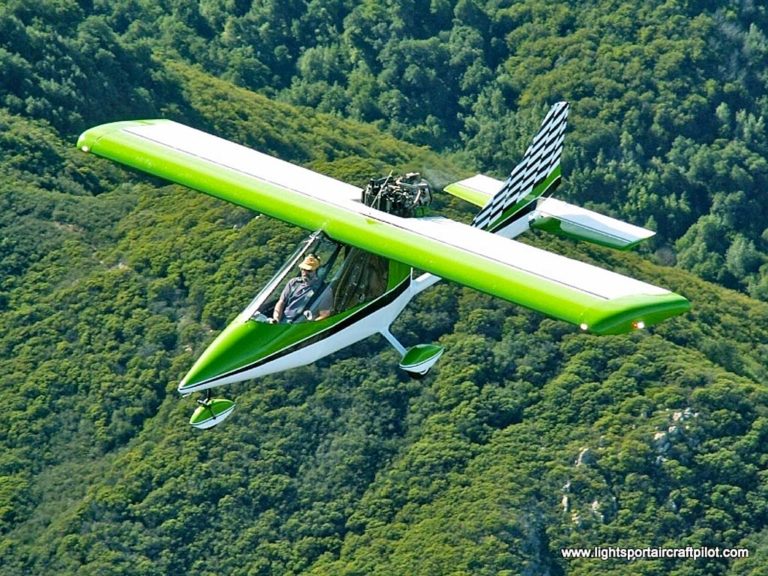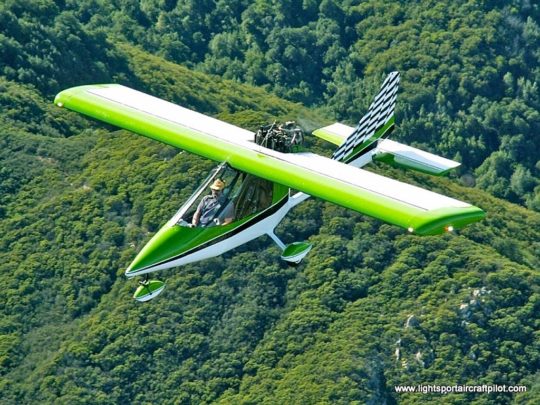 The Tornado SS comes with a longer & taller fuselage, a 33% larger back door, a full-sized rear seat, and has four more inches of headroom over a standard Tornado II. Most use the Rotax 912 100 horsepower engine. The SS kit includes all airframe parts, Matco hydraulic brakes, a 150 mph VNE upgrade, Kevlar aft panels, and extended range 15-gallon fuel tank. Tornadoes feature all aluminum exteriors including wing, ailerons, rudder, full-flying stabilator with 8-foot span electric flaps plus aileron spades (photo).
Priced at $27,000 for the airframe kit in early 2021, you'll add a similar amount for the 912 engine, if bought new, and you can spend more or less on avionics and paint schemes. Owners have told me they got their Tornado in the air for $60,000-75,000. In today's world, that qualifies for the "affordable" term. The money buys an energetic, well-handling machine that should last you many years.
TECHNICAL SPECIFICATIONS
Titan Tornado Super Stretch (SS)
Empty Weight — 640 pounds (290 kilograms)
Gross Weight — 1,200 pounds (544 kilograms)
Length — 19 feet 11 inches (6.07 meters)
Height — 6 feet 11 inches (2.11 meters)
Wing Span — 26 feet (7.92 meters)
Wing Area — 120 square feet (11.15 square meters)
Cabin Width — 28.5 inches (0.724 meters)
Cabin Head Room — 43 inches (1.092 meters)
Cabin Leg Room — 43.5 inches (1.105 meters)
Fuel Capacity — 15 U.S. gallons (57 liters)
Engine — Rotax 912 or Jabiru 2200/3300
Power — 80-120 horsepower (60-89 kilowatts)
Never Exceed Speed — 150 miles per hour (241 kilometers per hour)
Cruise Speed — 110-125 miles per hour (177-201 kilometers per hour)
Stall Speed — 40 miles per hour (64 kilometers per hour)
Range — 315-630 statute miles (500-1,000 kilometers)
Climb Rate — 1,600-2,000 feet per minute (8-10 meter per second)
Take Off Run — 250 feet (75 meters)
Landing Roll — 250 feet (75 meters)
---