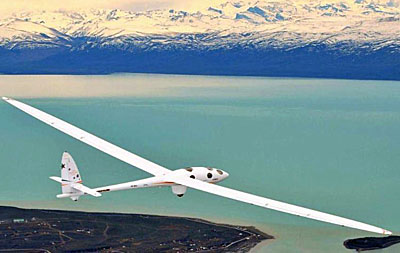 Is your aviation horizon is getting confused by quadcopters, electric aircraft, and airliners?
What's going on, anyway? Airbus supporting a glider? BRS building emergency parachutes for an aircraft hoping to fly to 90,000 feet, on the edge of space? Boeing investing in a battery start-up?
What will flying become in the future? This is impossible to know but here's something to think about: If "Beam-me-up, Scotty" technology ever arrives, airlines may disappear quickly. Sport aircraft, however, should survive because they are flown to experience joy aloft, not for transport. Meanwhile…
Battle of the Giants
Progress toward new aviation frontiers continues. Airbus has generated media attention for several out-of-the-box projects they are supporting. Pursuing new directions may lead to an electric propulsion airliner of the future. Only time knows how that may turn out, but meanwhile companies from our sector of aviation are making some inroads to these new developments. One of these businesses is BRS Aerospace.
The South St. Paul. Minnesota company "recently completed the installation of a ballistic whole aircraft parachute into the Perlan 2 experimental space glider as part of preparations for the 2018 season of Airbus Perlan Mission II." The words "space" and "glider" are not commonly used together.
In September 2017, the Perlan 2 sailplane accomplished a record-setting powerless flight to 52,000 feet over the Andes. "Later this year, the Airbus Perlan Mission II all-volunteer team will be attempting to soar the aircraft to over 90,000 feet to set a new world record for winged aircraft in sustained flight," reported BRS.
"Perlan 2 has a drogue parachute to slow and stabilize the aircraft in case of high altitude emergency, and a ballistic BRS whole aircraft parachute system for lower altitude recovery and landing," said Ed Warnock, CEO of The Perlan Project. "This gives chief pilot Jim Payne and pilot/project manager Morgan Sandercock, as well as our whole team of pilots and their families, additional peace of mind on these very high altitude missions."
Since the 1980s, BRS reports delivering more than 35,000 airframe parachutes to LSA, experimentals, ultralights, unmanned vehicles, military aircraft, and general aviation aircraft. The company has documented 376 lives saved through the use of these systems.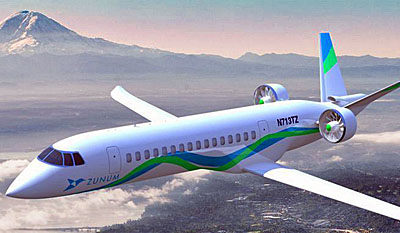 Not to be left out by their European rival, this week Boeing HorizonX Ventures' dove more deeply into battery development as the aerospace giant announced this week its first investment in an energy storage company, Berkeley, California-based Cuberg.
Although batteries can power an ultralight today with reasonable success, a major stumbling block in the development of larger electric-propelled aircraft is battery technology, which is currently delayed by energy sources that weigh too much and produce too little power.
"Cuberg's battery technology has some of the highest energy density we've seen in the marketplace, and its unique chemistries could prove to be a safe, stable solution for future electric air transportation," said Steve Nordlund, vice president of Boeing HorizonX, which previously announced an investment in another startup, Zunum Aero, a company developing "hybrid to electric aircraft."