If you flew better than 9,000 hours solely to give trike instruction, you would tend to develop ideas about how an aircraft can better fit the type of flying lessons you want to give. That's exactly what Wild Sky owner Denny Reed reports.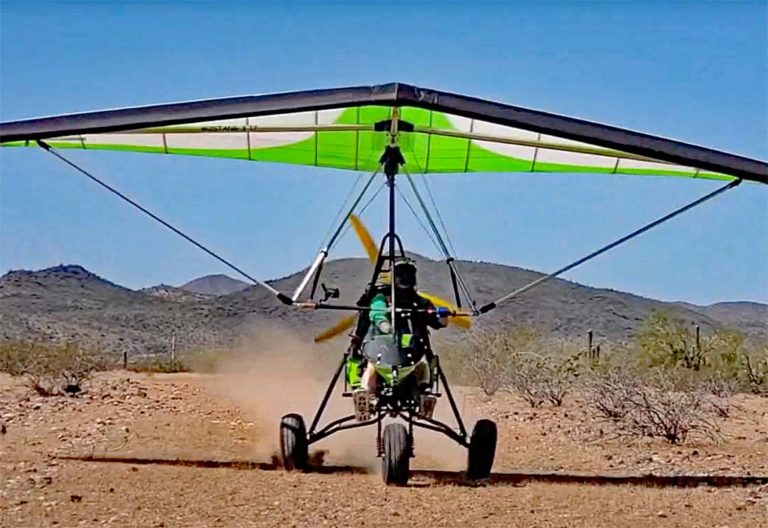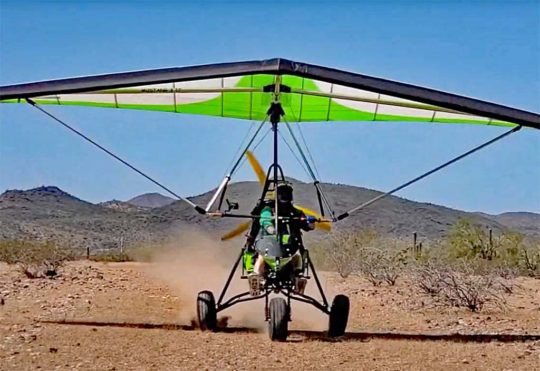 Denny has an enviable position to some. Imagine any fixed wing instructor saying, "I wish the aircraft would do some operations differently for my teaching. I can't find one that exactly matches what I seek, so, you know what? I'll just design what I want."
Yeah, sure. Most of us never have that chance. Instead, we learn to adapt to the aircraft. As an example, what if you wanted the throttle in a different place, or any number of possible changes.
In a long career that has included talking to CFIs from around the world, I have never met a fixed wing flight instructor who set about making the airplane he truly wanted. Denny Reed decided precisely that. Then he went and did it.
Goat Theory
Reed and his company are based in Arizona. In this part of the great American West, lots of folks want off-field capabilities. Like most states, Arizona is full of rich experiences and many or most of them cannot be reached with, let's say, your local flight school's rental Cessna 172.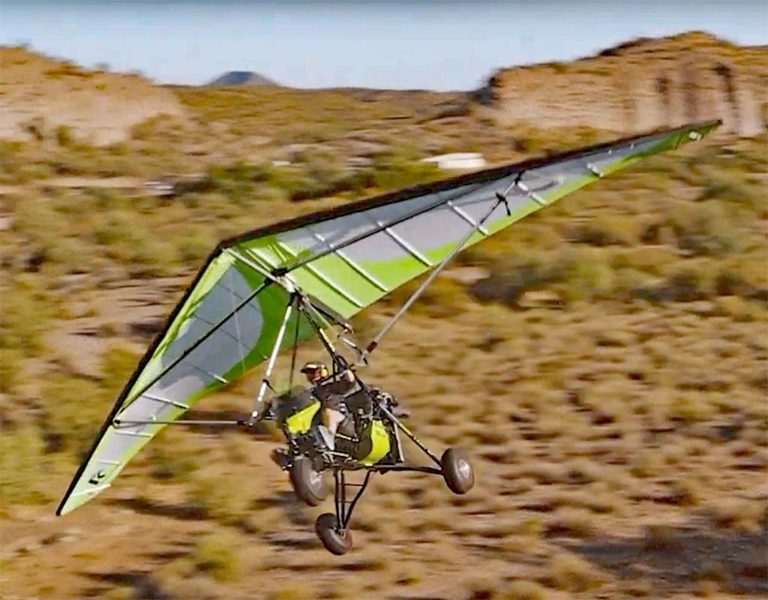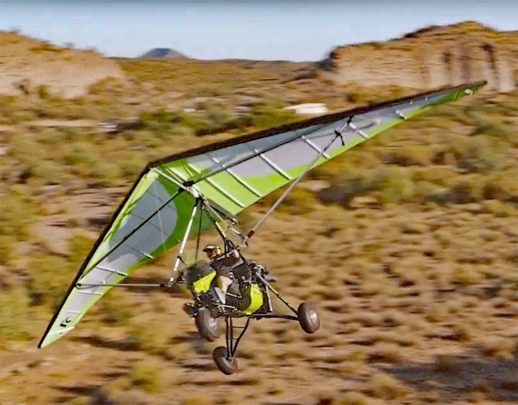 To make the airplane fit the terrain Denny wanted to access — creek beds, desert landscapes, mountainous terrain and more — he knew he needed a very durable, strong, and well-performing trike.
When I think of trikes, I think of Evolution's wonderful, deluxe Revo but I would never try landing it on some rocky creek shore. Or perhaps I think of North Wing's terrific soaring trike called Solairus. It does what it is designed for very well, but again, skip the rock-strewn creek bed.
You need a much tougher carriage but if you have a problem in the outback, you might also want a machine that you could inspect or repair easily in the field. Is a simple yet strong trike possible? Sure, but…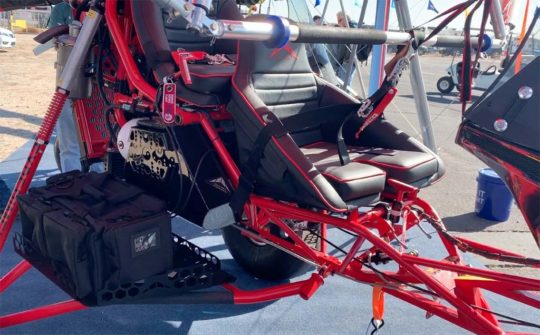 "When you chase strength and when you chase simple, you get ugly," observed philosophical trike designer Denny Reed with a smile on his face. "When we first showed it, I was real proud of it but one of the first comments we got was, 'It looks like a post-war Russian tractor.'" Denny laughed aloud as he related the story.
That's why Goat looks as it does. If it seems a riot of tubes going every which way, consider the thought Denny put into it.
"Every notch, every cut, every bend, every tig weld seems like it has a story," he said while not ignoring the wisdom of and guidance from other aviation designers, "We nonetheless wanted something that said off-road, crawler, racing."
After a few iterations, he was happy and production began. Customers were waiting.
Wild Sky Builds Goat
for Quality not Quantity
Even after investing more than $100,000 in welding jigs alone, Wild Sky only expects to build 13-14 aircraft per year to maintain the quality they seek. However, Denny keeps the overhead low and commented, "I think we deliver a lot of aircraft for the money."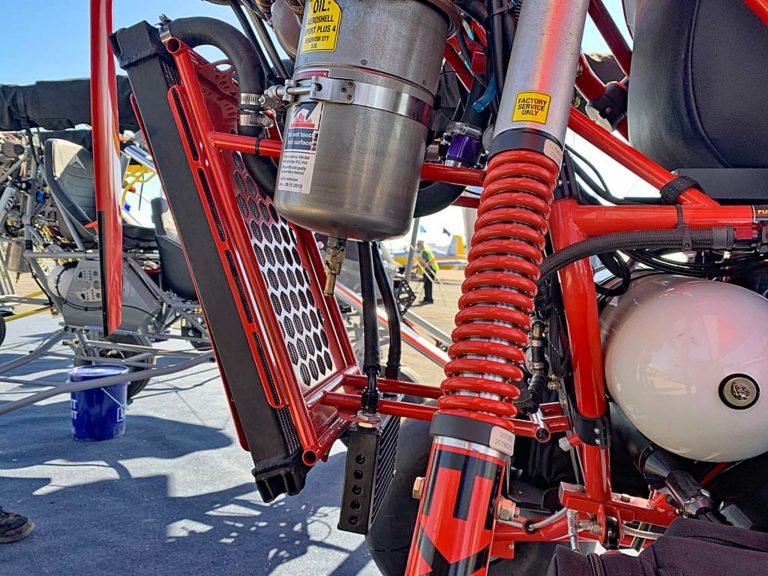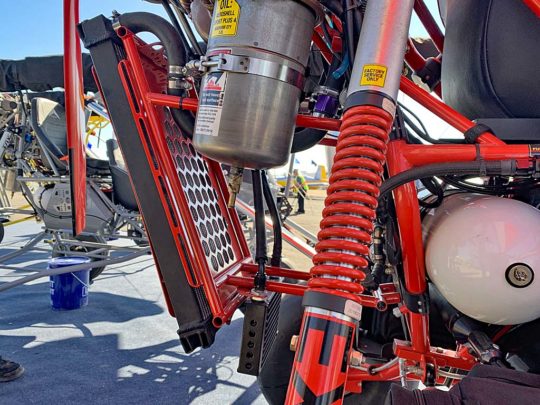 The entire frame is welded chrome moly with a ceramic coating.
Like most trike builders, Denny does not attempt his own wing. That type of construction is its own art and science that one company has proven to do better than anyone else. The company, another trike builder called North Wing, manufactures wings for trikes for other carriage manufacturers. After more than 30 years in the business, North Wing owner, Kamron Blevins largely owns the space. (He also builds wings for Evolution among several other trike aircraft suppliers.) A couple foreign trike builders make their own wings — AirBorne comes to mind — but I cannot name another U.S.-based wing supplier.
North Wing is it …because they do it very well.
Built to Last — I love this statement from Denny as he created Goat, "We bent it. We broke it. We scared the crap out of ourselves. Literally. We spent five years and over $1 million prototyping with some of the best minds and pilots we knew."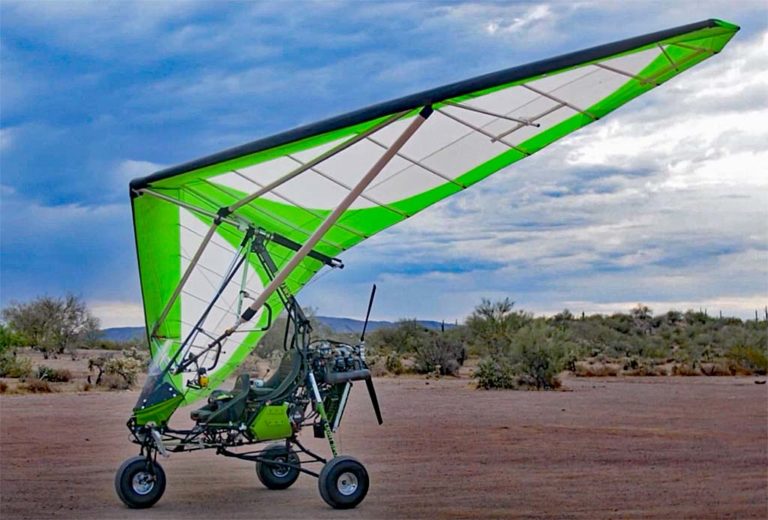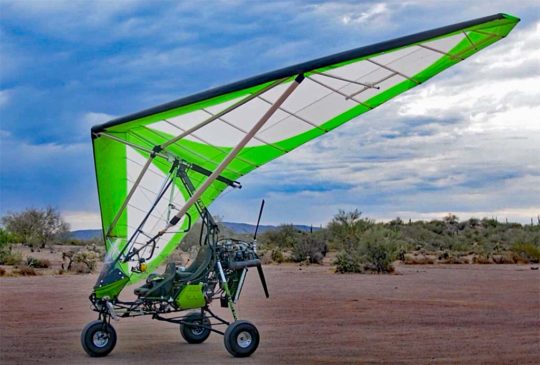 Prices start at $36,500 (in summer 2020; subject to change). Of course, you can spend more, but with that modest starting cost for this tougher-than-nails trike, Goat qualifies as an "affordable aircraft" as this website promotes. (Of course, "affordable" means something different to every single pilot, but at about the cost of an average new car, I'd say this was a very fair asking price.) More pricing details are available here.
Rather than asking you to read all the ideas that went into Goat, check out the video below and let Denny tell you in his own words what he had in mind.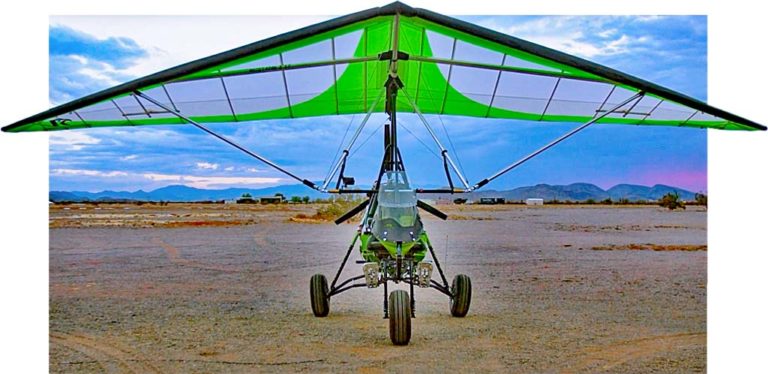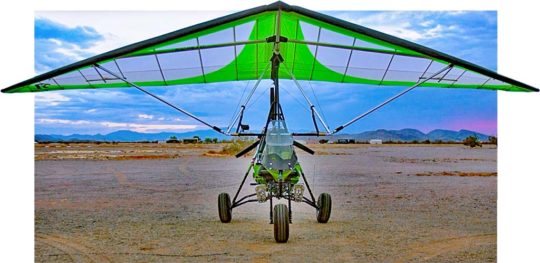 "I enjoy teaching," Denny said, returning to what is obviously a favorite topic after he described details of how he builds Goat.
"After 9,200 hours and 300 students, we have a perfect safety record." He added, rightly so, "I'm very proud of that." He related stories of students who spoke with him years later saying, "I understand why you were so hard on me during training, Denny." So it's no surprise that he reported getting "a hundred applications a year for trike school."
Here's two videos: a newly-produced one from Videoman Dave shot in 2020 plus my own short take on Goat from 2019.
---