Let me be clear. I have no issue with sharks in the sea. Besides, I don't write about sea creatures.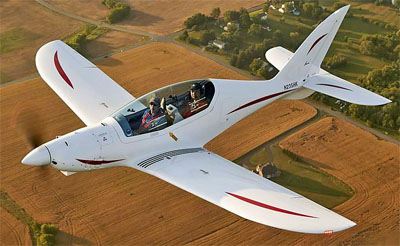 This Shark is one I've long admired since meeting its creator, Jaro Dostal many years ago at the German airshow Aero Friedrichshafen …which will begin in mere days — we'll be scouring the event for more fun flying machine discoveries.
Shark is represented in the USA by Jon Baron. He wrote, "We plan on flying south to Sun 'n Fun in Lakeland, Florida and expect to arrive on Thursday, April 12th and stay for the rest of the show."
Where can you find this handsome airplane? Well, not in a paid exhibit. Instead, "We'll be in the General Aviation Camping Area," indicated Jon. "If you want to meet up and check out the plane, please text me at (619) 794 7797, and I'll send you a Google pin of our location."
Shark Mako Coming
Shark is already a speedy, retractable gear aircraft — available in the USA only as a kit, unless you buy an already-built importer sales demonstrator. Yet the European producer is amping up Shark's appeal further with the new powerful engine from Rotax Aircraft Engines.
A special "Mako" Shark is now available, reported an enthusiastic Jon. "The Rotax 915-powered Shark will enhance high altitude performance, increase cruising speed, and rate of climb" he said. "The first prototype is expected to be completed this summer." The factory is now taking orders. The nearby images show new, larger cowlings to accommodate a turbocharged, intercooler-equipped 135 horsepower engine.
If you are enticed, here are two ways to acquire Shark.
Order a new aircraft — "The factory will now take €4,000 (about $5,000 but this can change) non-refundable or €15,000 (about $19,000) refundable deposit to hold a production slot. Upon receiving the deposit, the factory will assign a production slot and an expected delivery date. Progress payments will be requested at various intervals.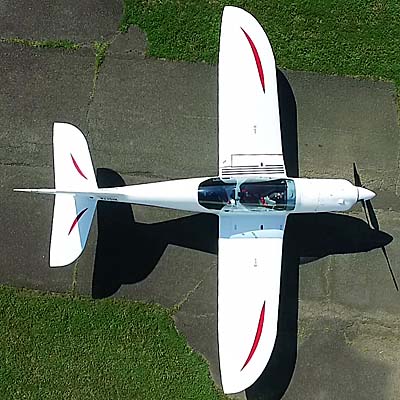 "The current factory backlog is between 18-24 months for a ready-to-fly aircraft or approximately 5-6 months for a kit," wrote Jon. However, he added, "With the factory ramping up to three from one aircraft per month, the wait is expected to decrease."
If you want the current final price and options list, contact Jon via email (see below).
If you can't handle the long wait or don't want to send chunks of money overseas, another way exists to own a Shark and no building is required.
"Shark UL 025, our current demonstrator aircraft, is up for sale," wrote Jon. "It is ready for delivery in April 2018 and has all the options, has been superbly cared for and is fully up to date with the latest features." How much? "We are asking €150,000 (about $188,000) plus delivery charges. Please contact me (via email) if interested.