Sun 'n Fun is not even over; a final day remains (Sunday, April 9th). Yet already, airplane sellers are looking at another show, this one out West.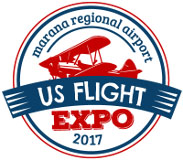 Welcome to the new US Flight Expo. Less like Sun 'n Fun and AirVenture with their airshow components and vast acreage of airplanes of all types, US Flight Expo will perhaps more closely resemble Sebring, Midwest LSA Expo, or DeLand …all arguably part of an emerging trend toward sector-focused shows that offer more manageable crowds giving easier contact with aircraft vendors and superb access to aircraft demo flights.
Coming up very soon, US Flight Expo runs May 3-4-5-6, 2017 at the Marana Regional Airport (KAVQ) near Tucson, Arizona and about an hour south of Phoenix.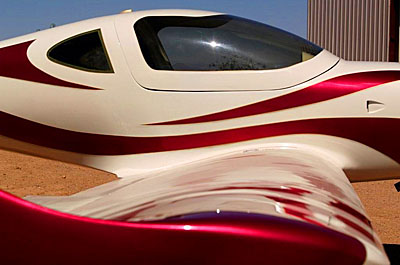 Organized by Arion Lightning dealer and light aviation enthusiast Greg Hobbs, the sector we usually cover here on ByDanJohnson.com looks to be well represented. Consider the list below. The other shows are all in the eastern U.S., a phenomenon I've discussed with many people over the years. For whatever reason, no major show has come to dominate the expansive western U.S.
Copperstate and Arlington are two of the best established and they are fine shows yet neither draws the immense crowds of the two big eastern events. Are sector-focused shows truly a new thing? We'll see but meanwhile, a well-produced event near the southern desert city could be most welcome. Traveling east to shows can be a nice change of pace but western U.S. recreational pilots may embrace something closer to home.
US Flight Expo light aviation vendors
---
Jabiru
Czech Sport Aircraft (Cruiser Aircraft)
CubCrafters
Kitfox
Rans
Zenith
Arion
Aeroprakt USA
Aeropilot USA
Tecnam
Glasair
Just Aircraft
Sensenich Propellers
Aircraft Spruce
Guardian Avionics
Aviators Hot Line
…and others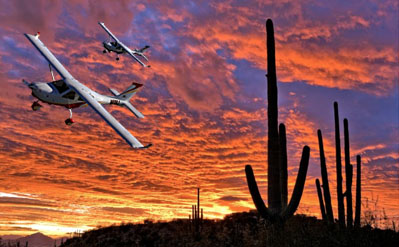 Vast Western landscapes can be incredibly beautiful as the photos show. Greg is a hardworking fellow who has been laboring to build this event for the benefit of airplane enthusiasts and the vendors who serve them. He said early May is pleasantly warm and temperate with deep blue skies.
A video interview with Greg at Sun 'n Fun will be ready shortly but if you want to find out more soon, here's some contacts:
Greg said hotels are plentiful — US Flight Expo has partnered with La Quinta Inn & Suites (6020 West Hospitality Rd. • Tucson, AZ 85743 • 520-572-4235).
Go west, pilots, to see and fly the aircraft of your choice.