Stemme and Remos decided to work together more closely. "The only logical step was to merge both companies. Stemme AG ist the new owner of Remos AG. Remos now is a 100% subsidiary of Stemme," said Stemme CEO Paul Masschelein. Stemme's facility in Strausberg and the Remos facility in Pasewalk will continue to operate.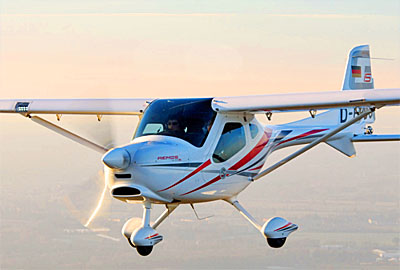 To reassure customers old and new, Masschelein added, "The Remos GX is a major part of our plans for the future."
Both companies are referring to the move as a "merger." This transaction follows a cooperation beginning in 2014 when Remos AG began producing structural composite parts for Stemme.
"The agreement has been unanimously approved by both companies' supervisory boards," they reported. Each brand will continue to market their existing products under the current brand names but the new organization will operate under the name Stemme AG.
While manufacturing plants in Pasewalk and Strausberg will remain operational, they plan to increase production capacity at the Remos facility in Pasewalk in order to meet the growing demand especially for Stemme and ECARYS aircraft. Production of Remos aircraft will remain in Pasewalk.
Stemme CEO Masschelein elaborated, "The idea of a merger just made sense in the perspective of the development of both companies. Both companies share a similar business philosophy, similar customer focus and equal quality focus. We expect Remos and Stemme customers to benefit from the new organisation and look forward to serving them for years to come."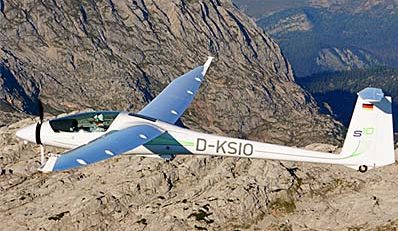 Outgoing CEO of Remos AG, Hanns-Friedrich Begemann, welcomed the merger "as a logical consequence of the successful existing cooperation and development of the respective markets."
Founded in 1984 by an engineer and passionate glider pilot named Dr. Reiner Stemme, the then-Berlin-based company sought to create an aircraft capable of long-distance soaring flights that could be launched independent of tow systems, in other words a motorglider, but one at the top of the category.
Stemme AG is an aircraft design, manufacturing, and maintenance company located in Strausberg, Germany. Products include S12 and S10 to private customers, and the Ecarys ES15 utility aircraft to professional customers. Stemme markets and sells its aircraft worldwide. Stemme USA services North America. More than 250 aircraft have been sold worldwide and more than 30 are on order.
Better known to readers of this website, Remos AG manufactures European ultralight aircraft plus Light-Sport Aircraft. More than 450 Remos aircraft have been sold around the world; about 120 of those in the USA.