Web stats showed a strong response to my article about Ukraine-based light aircraft builders continuing on even as the missiles fly and the bombs fall around them. The situation is terrifying and the future uncertain but the stories we don't hear sometimes involve courageous people in the recreational aircraft industry.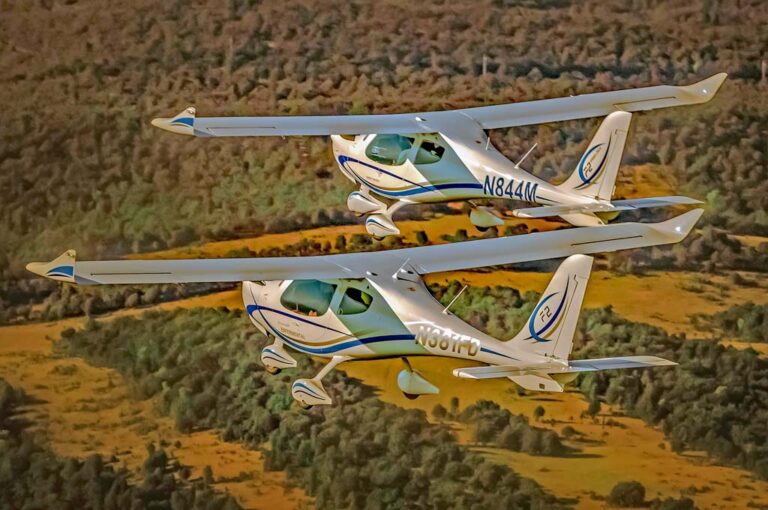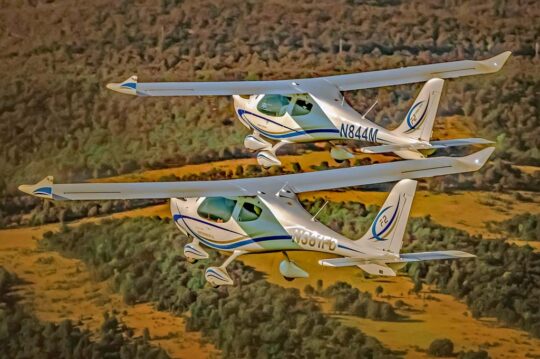 In the middle of the last decade, long before Putin's aggression, LSA market leader Flight Design went through a German-imposed reorganization. While difficult, the company emerged stronger and more stable.
In development through this challenging time, Flight Design unveiled their new F-series, starting with their two-seat LSA F2 model at Aero Friedrichshafen 2019. They also displayed an F2e powered by electric motor. Those who examined these displays could readily see the spacious fuselage was built with a four seater in mind for the future. Things were progressing well…
Then, WAR!
Some experts believe ample signs existed that Russia might invade Ukraine yet to ordinary individuals busy living their own lives, hostilities seemed to erupt suddenly. In a brief time, the southern Ukraine city of Kherson was overtaken by the Russian military.
Kherson is where Flight Design did the bulk of their CT fabrication and the company was building up their F2 production capability. Orders were flowing and interest in the new series was strong. It came crashing to a stop when tanks entered the town.
Staff was aided in leaving the area as possible. Those who had to remain were supported by volunteer donations and help from friends outside the war-torn area. With communications interrupted, power outages, and constant threat of physical violence, this was a time of enormous stress for everyone but it was especially frightening for those who were unable to leave.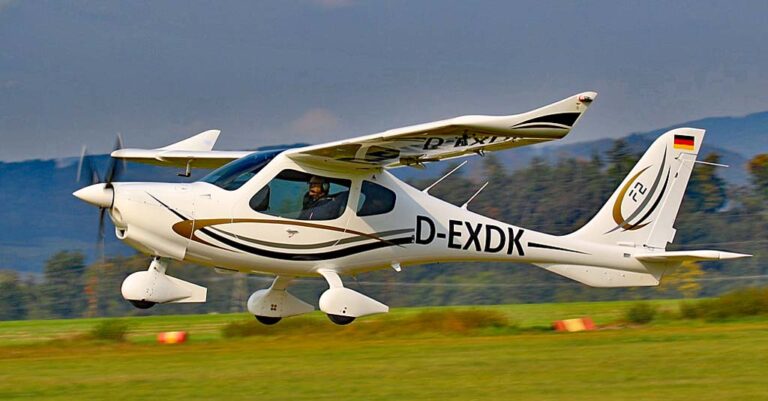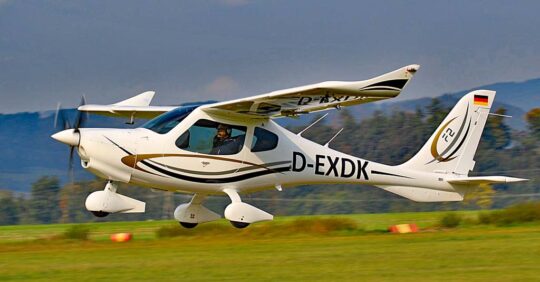 Despite such hardships, Flight Design's German leaders and team closed ranks and moved production to Šumperk, Czech Republic, near the country's northern border with Poland, about 100 miles east of Prague.
"[The company is using] a new, 25,000-square-foot site suitable for use as a production and paint shop," reported longtime importer, Tom Peghiny in an article from AOPA. The company had been doing some development work in Czech and now expanded their footprint to take up manufacturing. This represented a huge effort under the most trying — and dangerous — of conditions.
The accompanying images show elements of the work to establish a new production facility. Since most molds and other tooling could not be removed from Kherson to Šumperk — about 1,000 miles to the west — the company had to acquire new production jigs and they had to do this while supply lines were pinched, shipping costs were sky-high, and interest rates were rising on funds needed to create a new manufacturing plant.
Moving and housing staff that could escape Kherson added challenges both logistical and in human costs as workers were dislocated, perhaps separated from family. Everyone remains deeply concerned about those unable to leave.
Surmounting the challenges, Flight Design's business will go forward building F2s with fresh tooling, knowing their workers are in a safer environment.
F2 In Production
"F2 is the newest aircraft from Flight Design general aviation," reported the company (whose full name includes "general aviation" but spelled without capitals). "We think [F2] will define light aircraft safety, performance, and comfort in a CS-23 certified aircraft, as an S-LSA, and also as a 600 kilogram Ultralight."
In so describing the F-series approval methods, Flight Design shows they have the engineering expertise to make a conventionally-certified model (that could employ reciprocity to become a competitor to Cessna and Cirrus in the USA and other countries) plus an ASTM-compliant LSA model and one that specifically fits the European model of an "Ultralight" that is closer to an LSA than an American Part 103 ultralight.
"Our mission has been to design the F2 for the demands of professional flight schools and flying clubs as well as private owners who want an easy to fly aircraft with efficiency and cruise performance for true cross-country adventures," said Flight Design. They listed basic model prices: UL and ASTM-LSA: €177,900 — CS23 Day/Night-VFR version: €214,900 (These prices at exchange rates in early December 2022 translate to $169,000 and $204,000 although neither number includes shipping, insurance, and other expenses to transport the aircraft to the USA or other distant countries. Exchange rate fluctuations may also alter these values in the future.)
"The structure of the F2 is manufactured to close tolerances using pre-impregnated carbon fiber for great structural strength and Light-Sport Aircraft weight," said Flight Design. High aspect ratio wings give improved performance at all speeds and have modern sculpted winglets. Engineers followed ASTM 3180 requirements to specially shape the outer wing (see cuff in this review of F2) and refine the control system for stall and spin resistance.
"The spacious cabin of the F2 has been designed for extra rigidity and incorporates a combination of dynamically tested passenger seats, panel-mounted AMSAFE™ airbags, and an Airframe Emergency Parachute System (AEPS) for your safety," said Flight Design. F2 allows up to 88 pounds of baggage to be safely stored in the aft cabin, assuming weight and balance allow, of course. The cubic volume available can handle luggage, folding bikes, or pets.
F2's combination of wider and taller doors with lower-entry sills and no wing struts makes entry among best in class. Four large cabin windows give the cockpit an open feeling and improve overall visibility.
Flight Design's F-series features avionics from Garmin focused around the G3X Touch system that offers synthetic vision, ADS-B weather, traffic, engine monitoring, and maps.
Flight Design has designed the F2 seeking to improve performance, safety, situational awareness, and reduced pilot workload.
This generation of Flight Design models has come a long way since the early CT-series. Fortunately, the latter with significantly lower prices (see this article about the upgraded CT Super Sport) will also continue in production …regardless of which nation houses production.
ARTICLE LINKS: