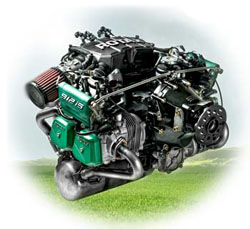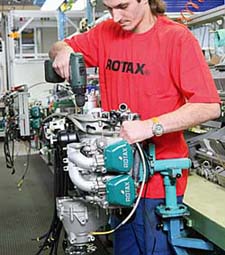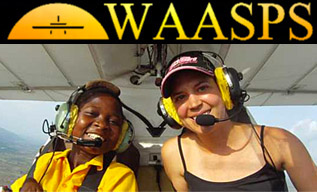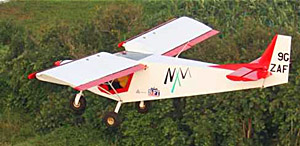 Rotax BRP is offering a new warranty extension program but it plans more. The Austrian supplier of some 80% of the powerplants used in Light-Sport Aircraft and light kit aircraft is also building a flight school locator for training operations that use their engine. Consumers have some locator services now — in fact, our own FIRM List offers resources — but most (including ours) are USA-centric. As a supplier of engines around the world, Rotax will build a locator service for the entire globe. For many that struggle to find a flight school using Light-Sport Aircraft, this should be most welcome. More on that as it develops
R.E.S.T. stands for Rotax Extended Service Terms. The company introduced two new warranty extension programs for its consumers scheduled to start in November 2013. "The R.E.S.T. program provides a warranty extension for all new Rotax 4-stroke aircraft engines," Rotax said. The two variations are: The "+ 1 year or 200 hours" program that includes a one-year warranty extension or 200 additional flight hours, whichever occurs first. (One distributor plans to charge $750 for this program.)
The "+ 3 years or up to TBO" program that provides three years additional warranty or up to a TBO (Time Before Overhaul) of 2,000 flight hours, whichever occurs first. (That distributor plans to charge $2,350.)
Rotax added, "To ensure consumers have access to local service, the extended warranty is purchased at the distributor located where the Rotax engine is used. BRP has committed itself to highest customer satisfaction by offering outstanding service and support. The program gives the customer peace-of-mind and ensures that the engine is serviced by professional and trained Rotax service partners using only genuine Rotax parts. The offer only applies if allowed under the applicable law." To find out more information, Rotax asks you to contact your local distributor.
The American implementation of this plan is still being considered by Kodiak, but international Rotax reps are ready to act. WAASPS (website), based in Ghana, is the distributor for Rotax Aircraft Engines for West Africa. Jonathan Porter, known by his handle Captain Yaw, reported, "The countries in the area are developing nations and the whole concept of light aviation is, in general, new and exciting. It is a market awaiting to be discovered by those who live there. The use of light aircraft in the LSA category in much of this area is very different to that found in other parts of the world. Pure 'leisure and pleasure' is not the case. Many of these aircraft are working for their living. Medicine on the Move in Ghana, uses a Rotax 912iS powered Zenith CH701 (photo) for aerial supply to rural communities. Rotax engines in West Africa are delivering their horsepower under hot, humid, dusty and hard working conditions." Captain Yaw continued, "West Africa is about the same area as the USA, and about the same population, however, the aircraft density is much, much lower. It is a market with massive growth potential, as the economies develop in the coming years. What better way to demonstrate confidence in the powerplant of an aircraft than the R.E.S.T. program?"
Patricia Mawuli, the first woman to be iRMT certified by Rotax, is a Ghanaian, pilot, flight instructor, and builder of Zenith Aircraft. Patricia said, "I love flying and working with the Rotax engines as they are so reliable, and when I am flying health education drops at 200 feet AGL over remote communities, I put my life in the hands of my airframe and engine. I trust Rotax with my life." WAASPS is planning to offer R.E.S.T. to Rotax Aircraft Engine owners in West Africa in early 2014. Medicine on the Move plans to use a Rotax 912iS powered CH750 starting in 2014 and is considering taking the REST contract as part of its new acquisition.