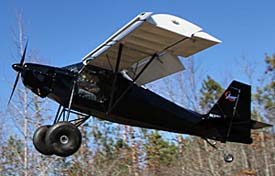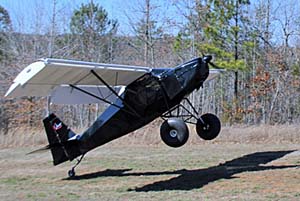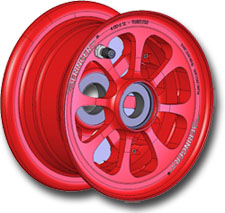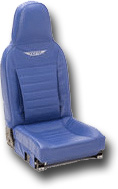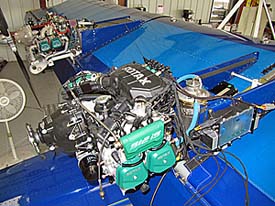 CORRECTION 4/10/13 — Due to a misinterpretation of Just Aircraft's recent news release I must update an earlier report. The company did indeed take its 300th order but it was for all versions of the Highlander model, not just the SuperSTOL. At Sun 'n Fun 2013, company leader Troy Woodland confirmed very strong interest in the STOL model and expects around 60 orders in the first year since it was introduced. The big plus of my conversation with Troy is an impending flight in the remarkable-flying SuperSTOL, which I will report as soon as possible. Amazing SuperSTOL! — We've got a few news items as we head to Sun 'n Fun where lots more will emerge. One of the big pre-show items was news from kit and SLSA producer Just Aircraft who reported the number 300 order for its Highlander. On a visit en route to Oshkosh last summer we stopped to visit the company and saw the SuperSTOL design taking final form. That's only eight months ago and Just Aircraft has since reported keen interest. With its two-section, slatted wing, the Highlander can cruise at 110 mph, land at 32 mph and take off or rollout in only 150 feet (and we've seen them prove it). Landing gear with long strut shocks can handle aggressive landings off-airport. Combined with large Fowler flaps SuperSTOL can be flown at extremely high angles of attack permitting it to land in very small or inclined clearings.
We were quite impressed with both the factory and this new airplane but clearly it flipped a switch for plenty of others, too. The Walhalla, South Carolina company reported steadily selling three kits a month last summer and that's a healthy performance in the midst of an economic downturn (or pretty much anytime for that matter) but their SuperSTOL has substantially increased business activity since our visit. In an interesting sidebar, the company notes that all existing Highlanders can be retrofitted with the new folding SuperSTOL wing. The Highlander SuperSTOL can be configured as a taildragger or nosewheel aircraft (though why you'd want the latter is beyond me). Check out more details in this video but hearty congratulations to Just Aircraft for their inspirational work!
Beringer Upgrades Wheels & Brakes — You may not know the brand but Beringer is a formidable producer in Europe. Their specialty is wheels and brakes (image). "Beringer announced a new two-piece lightweight six-inch main wheel and brake assembly for LSA and other very light aircraft, featuring greater strength, lighter weight, and longer brake-pad life than ever," said company president, Gilbert Beringer. The new wheel assembly is 6.3 ounces lighter than even the lightweight three-piece Beringer predecessor; and its static load is increased, for aircraft rated up to 1,870 pounds. Brake pad life projection has been upgraded to 1,500 cycles, for further savings in cost and downtime. The SL wheel assembly is available now at $598 plus shipping. Email their U.S. agent for more info or call 708-667-7891.
Cushy Seats for CubCrafters — CubCrafters announced availability of new Oregon Aero seat cushion systems for their LSA models: Carbon Cub SS, Sport Cub S2 and Carbon Cub EX. CubCrafters said the new cushions are an entirely new design from Oregon Aero, intended exclusively for CubCrafters' LSA models. Oregon Aero COO, Tony Erickson, said, "These new systems embody the sum of our substantial experience of maximizing pilot and passenger comfort. The design shifts the hips, pelvis and back into proper position while the visco-elastic foam distributes weight evenly and eliminates hot spots." Customers can order cushions in black leather or fabric. Buyers of new LSA aircraft may select the new seats as an option and current owners may upgrade their front seat by returning it to CubCrafters. They can purchase aft seat cushion upgrades separately.
Phil Lockwood Explains Everything Rotax — Phil Lockwood's Rotax Aircraft Engine Forums are some the best attended talks at major airshows. At Sun 'n Fun 2013, visitors can hear Phil Lockwood speak about the Rotax two-stroke engine on Wednesday, April 10th, 2013 at 10:00 AM to 11:15. The forum will be held in the new Paradise City area on the southeast of Sun 'n Fun. Phil will inform listeners about fuels, specifically about the use of 100 LL avgas or ethanol mogas plus he will cover which oil products have proven well in company evaluations. The next day, Thursday, April 11th from 10:00 to 11:15 , he'll discuss the Rotax 9-series of four-stroke engine on also in Paradise City. In the second talk Phil will present the comparison test his company has been running on an AirCam where they installed a carburetor 912 ULS on one side and a fuel-injected Rotax 912 iS on the other. No one else has this info. Lockwood Aircraft Supply said it is the number one Rotax service center in North America.
Mike Z is "The Man" — Lots of LSA folks have come to know Mike Z one of three ways: He's the Breezer importer; he was given the honorary title of "Ambassador" for his efforts to bring pilots to the Bahamas on several occasions; and, more recently, Mike Z moved his operation from Plant City to Lakeland Linder airport. In fact, he operates his aircraft sales and service business plus a very active flight school right on the campus of Sun 'n Fun, occupying one of the organization's hangars. His most recent accomplishment? He earned Inspection Authorization privleges. Many other top mechanics also have this credential, but Mike's path is unique. He started with his Light Sport Repairmen-Maintenance rating, and then proceeded to get his A&P license, the first to do so from the LSA ranks, he reported. Now in another first, his full mechanical title is LSRM A&P IA. (Thank God FAA loves to abbreviate everything.) Congratulations, Mike Z!
China Starts to Embrace LSA — A Chinese aircraft dealership operated by Zhang Changyi opened recently in a cluster of buildings surrounded by farmland on the edge of the capital of Beijing, offering several Light-Sport Aircraft including the Sting and Pipistrel models. It was reported, "Zhang hopes to profit from the growing ranks of wealthy Chinese aspiring to own private aircraft." He may be onto something even while the government slowly decides how to open the airspace. "We've sold three aircraft in the last four days," he said during a visit when he showed reporters a warehouse filled with gliders, LSA, and helicopters. Apparently, it is a target rich environment despite very modest airplane ownership at present. State media reported only 150 such aircraft registered in 2011, despite an estimated one million millionaires as a result of the nation's economic boom. Zhang said his customers can fly inside a 2.5-mile area surrounding the airport — run by a Beijing flying club — at heights of up to 500 meters (1,650 feet), thanks to an agreement with the local Air Force base. While we welcome Chinese aviators to the ranks, the report ought to make you thankful you live in a free country.