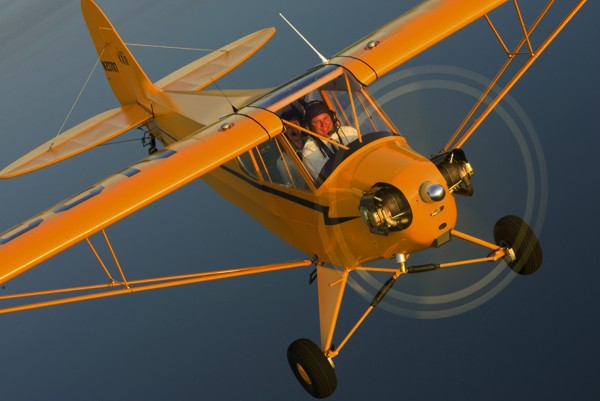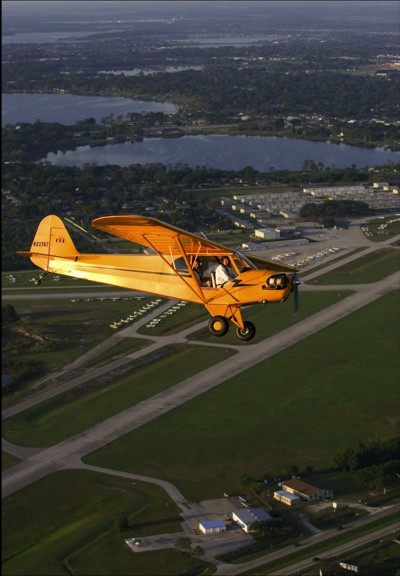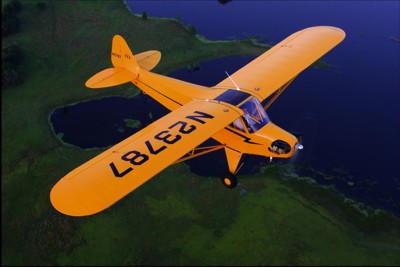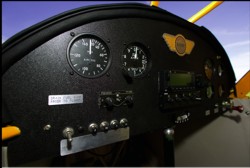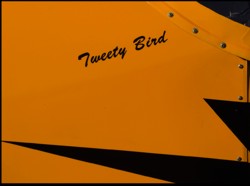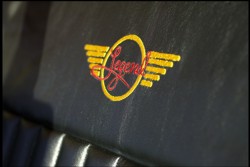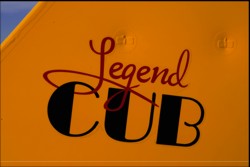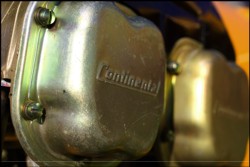 Familiar…Yellow…Tandem…FUN!
Many light-sport aircraft
(LSA) aspire to a
futuristic look, using
exotic materials like
carbon fiber with
shapes that are sleek and finely contoured.
Other designers chose another
niche. American Legend Aircraft
Company of Sulphur Springs, Texas, is
one of three companies that have recreated
the venerable Piper Cub, which
has so captured the imagination of the
general public that the words "Piper
Cub" are used by the unknowing to
describe almost any airplane without a
jet engine.
Pilots know better. Yet among the
immense range of aircraft available,
the Piper Cub maintains a favorable,
nostalgic image. Doesn't every pilot
have a warm, fuzzy feeling for the little
yellow tandem-seater? Three companies
now target this interest under
the new LSA category. (We're featuring the Legend Cub
but will describe
the other two-the
North American Sport
Aviation Savage and Cub
Crafters' Sport Cub-in
sidebars.)
American Legend's Cub
was the first of the three to earn special
light-sport aircraft (S-LSA) certification
under the ASTM consensus standards.
I had a chance to fly the Legend Cub
with the exposed O-200 engine with
company pilot Danny Goggans during
this spring's Sun 'n Fun Fly-In to
compare it to the original. (American
Legend also offers a PA-11-like enclosed
cowl version.)
What's Different in 2005?
"The Piper Cub J-2 model was first
introduced in 1936," writes aviation
historian Charles Spence, "|the name
'Cub' is commonly used to describe a number of aircraft models-most notably
the Piper J-2 and J-3."
The first Cub actually came from
the Taylor Brothers Aircraft Company,
and yes, that's the same Taylor name
still associated with Taylorcraft. The
two brothers created a small, highwing,
two-seat monoplane named
the Chummy. Their work broke new
ground, but partly owing to its toosmall
20-hp engine, the Chummy
never climbed more than 5 feet above
the ground.
In 1931, following Charles Lindbergh's
attention-getting flight across
the Atlantic, an oilman named William
T. Piper purchased the assets of the
bankrupt Taylor Aircraft Corporation
for $761 (less than the selling price
of a single airplane at the time!), and
became known as the "Henry Ford of
aviation." Piper believed that a simple-
to-operate, low-cost aircraft would
flourish. As we leap forward to 2005,
that same logic is guiding the redevelopment
of Cubs as LSA
More than 14,000 Cubs were built
between 1939 and 1947 as beginning
trainers for the military, and the airplanes
remained basic. Today, those
spartan features define the original
Cub, and some designers are loath to
change them. Others have longed for
the same look and in-flight characteristics
but prefer more modern amenities.
Enter the Legend Cub.
Upgraded Legend Cub
When Tim Elliott and Darin Hart
partnered to establish American Legend
Aircraft Company, they aimed to deliver
the Cub many pilots wanted. They
retained the familiar Cub yellow with
simple black accents paint scheme, but
they added several features J-3 fans
had been requesting for many years. A
laundry list of desired equipment was
apparent, and Legend responded.
For starters, everyone asks about electric start, Goggans said, and the Legend
Cub has it, eliminating hand propping.
A battery is mounted on the aft side of
the firewall. A full electrical system with
an alternator powers a new generation
of instruments and gauges unlike those
found in an original Piper Cub.
The Legend Cub also has a left-hand
door, and both doors are split front to
rear with half windows/doors opening
up and half down.
Regardless of which door you enter,
nearly every pilot will appreciate the
added 3 inches of cabin width Legend
provides. The width can easily be seen
by looking at the aft seat. The original
Cub's aft seat did not reach side to side,
making the Legend seat appear all the
wider. Perhaps most importantly, you
can fly the Legend Cub from either seat;
original Piper Cubs can be soloed only
from the rear seat where visibility is not
as good.
Yet another change that helps
weight and balance-and the ability to
solo from either seat-is the relocation
of fuel tanks from aft of the engine
to reservoirs in each wing. Our test
Legend Cub had tanks holding 11.5
gallons per side.
Legend's PA-11-type model uses a
full-pressure cowling to draw air inside
the engine compartment rather than
merely exposing the cylinders to
air passing by the fuselage as in the
exposed-engine cowl Cub version.
The exposed cylinder model Goggans
and I flew used a 72- by 48-inch wood
Sensenich prop with a metal finish to
the leading edge. The PA-11 model first
displayed on floats swung a 69- by 44-
inch metal prop that is more versatile in
a water spray environment.
Many aspects of the original Piper
Cub have been retained. For example,
the trim wheel moves the leading edge
of the horizontal stabilizer through a
jackscrew system. And, some of the
simple qualities of the original Cub are
used in new ways. A step that is used
to get into the front seat can also be
used for fueling. With Legend Cub's
wing tanks, you step on the tire first,
then to the step on the front side of
the landing gear, at which point you
can likely reach the fuel tank opening
on top of the wing. This holds true on
both sides.
For those keen on the floatplane
potential for the Legend Cub, float
attachment points can be added as a
no-cost option, letting customers add
floats when desired. A lifting bracket is
also placed on top of the wing to assist
in mounting the floats. Legend Aircraft
will add all these elements without
charge if they are ordered at the time
of manufacture. However, these parts
do add modestly to the aircraft's empty
weight. Customers who want the lightest
Legend Cub could skip these parts if
no float flying is envisioned.
Piper Cub wings use a Clark Y airfoil
variant that performs particularly
well at slower speeds. The carbon-fiber
LSA from Europe will fly faster than
the Legend Cub, but much of the joy
found in sport flying is at "human
speeds," where you can view the scenery
more comfortably. The wing area
on the Legend Cub is a surprisingly
large 178 square feet. (By comparison,
the Flight Design CT is 107 square feet;
the StingSport is 116 square feet; and
the IndUS Aviation Thorpedo is 105
square feet.)
A wing the size of the Legend Cub's
delivers buoyancy some pilots will
love. Others may prefer a smaller wing
that takes out the bumps of the day.
Contrarily, smaller wings aren't as comfortable
when flying low, even with
flaps deployed.
The Clark Y airfoil and float
operations are natural companions.
American Legend Aircraft offers both
straight and amphibious floats. My
guess is this plane will perform even better than the original in this application.
Piper Cubs are widely used
as basic seaplane trainers. Now, the
Legend Cub can fill the need for a new
plane for such applications, which is
permitted under the new LSA regulations,
though the operational procedures
for amphibious flying by sport
pilots is still being finalized.
Setting themselves apart from the
other two LSA Cub builders, Legend
plans to evaluate and perhaps offer
the 120-hp Jabiru 3300 engine.
Besides improved performance from
the six-cylinder engine, the Jabiru
should offer weight savings over the
Continental. This will improve the
payload of the Legend Cub while
maintaining electric start.
Nice New Cub
American Legend hit the high points
of refinement with its either-seat solo,
dual doors, wider cockpit, electric start,
and more, but it didn't stop with these
enhancements.
The interior is modernized with a
nicely detailed baggage compartment (40-pound capacity) with a carpeted
lower area and a fiberglass headliner on
top. Four-point seat belts are provided
for both seats, including recoil shoulder
straps. The leather seats in our test
Legend Cub are an option and come
with memory foam in the seat cushion.
For those who want to stay as light as
possible, the standard cloth seats and
regular foam add a few pounds to your
useful load.
Above, a full skylight replaces the
original Cub's two smaller rectangular
windows. This offers much improved
visibility, especially in steeper turns and
when checking traffic before takeoff.
Below, a wood laminate gives the floorboard
an authentic look. Discreet heel
brakes are installed front and rear.
Legend designers also provided full
dual controls in both pilot positions;
however, the rear-seat throttle was
moved aft to accommodate a door on
the aircraft's left side. Original Cubs
put the aft throttle about where Legend
Cub's left side door is. Headphone
jacks are located near the throttle for
each seat.
Legend Cub's carb heat control was
moved from the Piper Cub's right side
to the left-side control console (where
the throttle and headphone jacks are
located). Forward and down from the
front-seat throttle is the fuel shutoff
lever, which is placarded to show 23
gallons of usable fuel, though this figure
may change, Goggans advised. You
can reach the carb heat control from
the rear seat.
At the front seat occupant's left hip
is a large trim wheel. After my flight,
Legend went back to a window-crank
style trim in the same location, which
also can be accessed from the rear seat.
In the same thinking, the ignition
switch is located on the left wing root
near a professionally fashioned fuel
sight gauge featuring a clear tube in a
small aluminum housing. Again, the
starter switch is located here to permit
operation from the front or back.
Hydraulic disk brakes by Grove are
used in conjunction with large 800-by-
6 tires, and they provided an excellent
slowdown on either turf or hard surface
runways. The brakes are quite strong,
though most pilots' smoothness and
finesse are not as good with heel brakes
as with toe brakes. Goggans warned
that if you get on the brakes hard while
taxiing fairly fast, it is possible to stick
the nose into the ground.
The main gear suspension is hidden
under vinyl covers that again preserve
the original look, but steel springs
replace the old-style bungee cords.
Flying the Yellow Legend
Virtually no one would argue
that Legend's staff achieved the look
of the Cub and incorporated all the
right changes to the venerable design.
However, the proof of an airplane
remains in its flying, and the Legend
Cub offered plenty of airborne fun.
Just remember, you have dual doors
to secure. As Goggans and I launched
the Legend Cub, the lower half of the
left door tended to lift up as we accelerated,
the result of slipstream effect, I
speculated. Goggans said Legend will
add a latch to prevent this from happening.
A latch is already provided to
hold the upper window up. You can
open and fly with the door(s) open in
flight; a down latch is primarily needed
during takeoff operations.
With the O-200 opened to flat out
and with the doors closed, the tach
showed 2500 rpm, and we indicated
96-97 mph. According to the factory
75-percent power should produce 95
mph, while a 65-percent power cruise
yields 90 mph.
When I closed the right window,
which we had open on takeoff, to
begin higher speed evaluations, I found
Legend Cub's cabin to be dramatically
quieter than the original. Still, for those
like myself who enjoy the sensation
of an open cockpit, Legend offers you
a choice: closed up, more efficient,
and quieter; or partly open (a window
or two); or wide open (both window
and door panels on each side). Flying
around with the doors open reduces
your cruise speed, but you won't want
to fly fast if your goal is to enjoy opencockpit
flying.
The "spirit" of this Legend Cub flying
may be best shown through this story.
After I had done my Dutch roll control coordination exercises, performed steep turns and a regime
of stalls, plus checked climbs, glides, fast and slow flight, I
asked Goggans if he minded some low-over-the-ground flying.
He agreed quickly-I learned later he also enjoys such
flying-and we throttled back over some large open fields
I've become familiar with after years of flying around the area
south of Lakeland Linder Regional Airport. The Legend Cub
offered great fun below the treetops. We were throttled back
to about 50 mph so noise was lower. We had the windows
and doors open, and you could smell nature and feel the
warmth of the air on your shoulders. (For those who question
my judgment about flying low, the fields in question are easily
landable, and I've deliberately done so before. Therefore,
flying below the treetops is no different than descending
below the treetops when landing at your home field.)
To get back to the airport for some takeoffs and landings,
Goggans and I pulled up the lower door halves and lowered
and latched the windows. With power set at 2400 rpm, cruise
was about 90 mph, at which the Continental O-200 reportedly
burns 5.7 gph. We quickly and comfortably made the
short cross-country back home.
In addition to other changes from the original Cub,
Legend's engineers added 3 degrees more dihedral to the
Legend Cub wings. In my view this was highly effective;
after using coordinated control to enter a turn, that dihedral
stability will maintain the ball in the center once bank is
established. All turns to headings were precise. Control pressures
were good at all speeds, and harmony was quite good.
You need a bit more rudder than most general aviation (GA)
pilots may be accustomed to, but coordinating stick and rudder
won't take but an hour's flying time for most aviators.
Overall, I found the landing characteristics of Legend Cub
to be good. I had two greased-on landings; the third and the
last was the smoothest, but I retained a bit too much energy,
and we floated back into the air a few inches. I had let the
speed creep up just a bit, and this changes the performance
characteristics. Like most airplanes, an optimal approach
speed makes the flare and touchdown easier.
Though I have quite a bit of tailwheel experience, I don't
think the Legend Cub is too challenging for new taildragger
pilots. Like all standard-gear designs, you must have "happy
feet" and keep your rudder pedals in motion with many
small inputs. Most pilots who find taildraggers challenging
make too few and too coarse movements at too high a speed.
Usually the problem is limited to a series of over corrections,
but if you let the tail get too far out of line, you risk the
dreaded ground loop.
You should also slow the plane down with only aerodynamic
controls as long as possible, at least until you get used
to the heel brakes. (Again, most pilots have better tactile connection
with toe brakes.) In time, you'll become comfortable;
as noted above, the brakes work well.
Good approaches are made at 55 mph, Goggans advised.
As it turns out, this is also the best rate for sink performance.
A two-minute timed test showed 550 feet lost. The day
provided some buoyancy so a 275-fpm sink rate might be optimistic, but that big, fat Clark Y
wing helps the Legend Cub give up altitude
slowly. Goggans said that 55 mph
is important to this performance. He
reported that at 70 mph, the sink rate
will nearly double, so watch your speed
on landing approach.
All the stalls I performed exhibited
mild characteristics and broke modestly
below 40 mph indicated. This
is well within LSA limits, though not
quite as low as the company brochures
state. Power-off stalls required no power
and little forward stick to recover normal
flight with minimal altitude loss.
Power-on stalls never stalled. The climb
became sluggish and a burbling action
could be felt, but no break occurred,
and I easily regained normal flight by
merely relaxing the stick. On accelerated
stalls performed at 35-degree to
45-degree banks, the airplane tended to
level out on stall break. Overall, I found
no evil characteristics in any stalls.
Longitudinal stability was also good.
The Legend Cub returned to level flight
after only a few oscillations when the
stick was disturbed and released. When
power was added or removed, the nose
went where you'd expect with no exaggerated
pitch change.
The Legend Cub may be used in
a training environment to prepare a
new batch of taildragger-loving pilots.
However, the schools will have to prove
their insurability for such operations. If
the business details can be worked out,
the Legend Cub would make a good
training aircraft. For float operations,
it should be an ideal choice when (and
if) paired with the more potent Jabiru
3300 engine.
Your Own (New!) Yellow Cub
Legend Aircraft set its Cub's base
price at $74,000 and offers a lengthy
list of options. Radio packages run
$6,000-$10,000 including dual radios,
an intercom system, and an encoder.
The optional Dynon engine monitoring
system costs about $3,500 with two
models available.
Amenities like a leather interior add
$1,800, while wingtip strobes and position
lights add $800. A wood-to-metal
prop upgrade costs $1,400, and you
may choose a cruise or climb version.
(Remember, no in-flight adjustable
props for LSA.) Straight floats will add
a significant $23,500, but Legend is
offering amphibious floats for the same
price, which is a bargain.
American Legend asks for an initial
10-percent deposit with another 40 percent
due prior to the start of production
of your Cub.
Given all the features and components,
you could price your Legend Cub
beyond $100,000; an amazing development
considering original Cubs sold
for only $1,325 in the 1930s. But even
without doing an inflation calculation
since then, the planes simply aren't
the same. American Legend has done a
good job of making its Cub something
pilots want in the 2000s, yet the company
has carefully maintained the original
value of the pretty yellow Cub.
If that look and feel appeals to you,
Legend may have the Cub you want,
and it's available now with special LSA
certification.
Published in EAA Sport Pilot & Light Sport Aircraft Magazine
| | |
| --- | --- |
| Seating | 2, tandem |
| Empty weight | 850 pounds |
| Gross weight | 1,320 pounds |
| Wingspan | 35.5 feet |
| Wing area | 178.5 square feet |
| Wing loading | 7.4 pounds/square feet |
| Useful Load | 470 pounds |
| Length | 22.5 feet |
| Payload (with full fuel) | 338 pounds |
| Height | 9.1 feet |
| Fuel Capacity | 23 gallons |
| Baggage area | 40 pounds |
| Airworthiness | Certified SLSA |
| Standard engine | Continental O-200 |
| Power | 100 hp. |
| Power loading | 13.2 pounds/hp |
| Time between overhauls | 1,800 hours |
| Cruise speed | 95 mph |
| Stall Speed | 38 mph |
| Never exceed speed | 129 mph |
| Rate of climb at gross | 500 fpm |
| Takeoff distance at gross | 350 feet |
| Landing distance at gross | 350 feet |
| Range (powered) | 315 miles (3.5 hours) |
| Fuel Consumption | 5.7 gph |