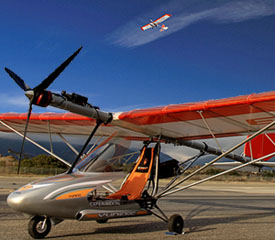 Once upon a time the light aircraft industry announced new manufacturers and models at the rate of two, three, or even more every month …for several years. As with every maturing industry before, this torrid pace had to slow. Yet the party isn't over, far from it. Contrarily, I am aware of several new projects in the works and we all know of some (Icon, Terrafugia, Lisa among others) where companies have been working on their designs for some years but they have yet to secure FAA approval as a Light-Sport Aircraft. Neither has GreenWing International, a new company announced this week though that may change quickly enough.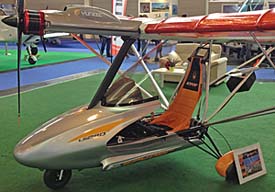 "Yuneec International, a world leader in electric power systems, is proud to announce the formation of GreenWing International, [which is] entirely focused on bringing the revolution of electric power to the global general aviation market," announced company CEO Tian Yu. Enthusiasts following electric powered aircraft development first saw Yuneec's e430 at AirVenture 2009. The Jiangsu-based company (just north of Shanghai) is very big in electric-powered radio controlled aircraft; their gyro-stabilized RC helicopters have sold in large numbers. Yuneec will continue to focus on developing technologies for electric motors and power systems, but GreenWing said it will handle production of the eSpyder and e430 electric aircraft. Since the first flights of its electric powered planes in 2009, Yuneec has been advancing its electric propulsion technologies, and all GreenWing aircraft will be powered by Yuneec electric propulsion systems.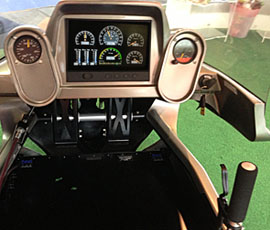 Since it showed the e430 four years ago, Yuneec acquired the design rights to the former Flightstar aircraft and has focused energy on the eSpyder, a pure electric light single seater. One and two seat varieties of Flightstar aircraft number about 1,000 aircraft and were sold all over the world. As GreenWing gears up to begin manufacturing the eSpyder its first major showing is this year's AirVenture Oshkosh. GreenWing said it will be bringing several eSpyder aircraft to AirVenture 2013 for ground and flight display. Both the single seat eSpyder and the two-seat e430 airplanes are nearing completion for initial production runs after undergoing extensive development and flight testing during the past year. GreenWing International can be found in spaces 406 & 417 at Oshkosh where the new company will provide additional news about their line of electric powered aircraft. A satellite booth in the Ultralight Area of AirVenture will be used for daily flying demonstrations of the eSpyder.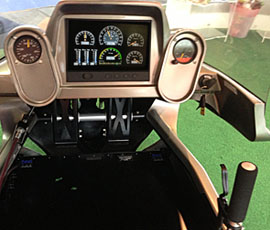 "This week we continue to fly the eSpyders as the last details are completed to get the most efficiency out of these remarkable planes," wrote Eric Bartsch, an American assisting the Shanghai company. "Recently we have had flights of more than an hour during our test program in California. I was flying one of the planes this morning and it is remarkable how quiet the powerplant is, and how different it is to hear all of the sounds from the cars, trucks, and equipment on the ground as you fly silently overhead." Eric related that recently his team on the ground was able to hear one of their test pilots talking in the cockpit as he flew past us after taking off. "The quietness, efficiency, and eco-friendly benefits of electric aviation are becoming a reality and we are proud to be part of the revolution with the eSpyder," he finished.