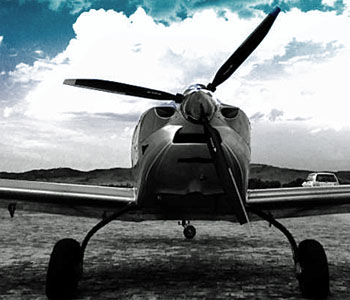 Taildraggers may be among the least understood and most feared aircraft available in the LSA space … or for that matter throughout general aviation. While we have many good choices that I'll list below, I have nonetheless heard from many readers or airshow visitors that they are uncertain about their operation of an aircraft that has no nosewheel. If you have no taildragger skills, you'll also find it a challenge to get proper flight instruction in a "standard" aircraft. For those seeking new skills in flying, however, taildraggers may provide high satisfaction. Most who have crossed the barrier to taildragging subsequently look very fondly at such aircraft, seeing a sleeker yet gutsier, more rugged appearance. Of course, nosewheels dominate general aviation as they can be easier to land, especially in crosswinds, but once you learn the lesson of "happy feet" — or keeping your feet active on the rudder pedals throughout approach and touchdown — you may always yearn for more taildragger time.
Photos accompanying this article illustrate two established nosewheel designs now offered in taildragger configuration. Both are new to the market but they join quite a flock. Consider these other taildragging Light-Sport Aircraft: Tecnam's Taildragger • the long popular Kitfox • Rans' S-6, S-7, and S-20 • Renegade's taildragging Falcon • Just Aircraft's SuperSTOL and Highlander • Aerotrek's A220 • FK Lightplanes' aerobatic Comet • Phoenix Air's motorglider • and Pipistrel's Sinus motorglider … and these are just the landplanes. Plus, I've left out a few models that appear to have gone quiet in the marketplace. LSA seaplanes can also be taildraggers (as well as pusher designs). Icon's highly visible A5 is a nosedragger as are Super Petrel, SeaMax, Mermaid, and Freedom that feature retractable nosewheels, yet taildragger LSA seaplanes include Progressive Aerodyne's Searey and Lisa's Akoya. The splashy new MVP and Wave seaplanes still in development plan to offer what might be called "hybrid" landing gear configurations (more on them in the future). Of course, the Cubalikes are taildraggers in keeping with their vintage looks; likewise for the Savage series. Work aircraft like the Dragonfly hang glider towplane are also well served by being taildraggers.
The Airplane Factory USA's always upbeat team led by Matt Liknaitzky reported, "After a wonderful trip to the Copperstate Fly-In [we] sold [our] first U.S. based Sling Taildragger or Sling TD. This tailwheel version of the Sling 2 is the latest model designed by Mike Blyth and The Airplane Factory team." Matt added that the South African factory has received the order and has already begun the production process. "This beauty should arrive in the U.S. in about 6 months and we can't wait to have her join the Sling family," said Matt. He also noted that beyond the inaugural taildragger, two ready-to-fly four seat Sling 4s will arrive in the U.S. by the start of 2015 and will be available to demo. Ready-to-fly Sling Light-Sport Aircraft will be arriving every two months, with a few orders already placed. Four kit builders have joined the Sling builders brigade. The Airplane Factory maintains a vigorous pace of development and manufacturing and enjoys good U.S. presence thanks to TAF USA's operation at the Torrence, California airport run by expat South African Matt Litnaitzky who has since gained permanent U.S. status.
Last but by no means least is the BRM Aero TDO or Taildragger Option Bristell. This handsome airplane was much admired in trigear form after its arrival in the USA. Some see it as a new generation version of the SportCruiser, which is hardly a surprise as the company owner and chief designer is Milan Bristela who had a great involvement in the original development of the popular airplane sold today by U.S. Sport Aircraft back when it was manufactured by Czech Aircraft Works (renamed Czech Sport Aircraft following an ownership change). Milan has developed BRM Aero into something of a boutique aircraft manufacturer custom building airplanes for customers in a very intimate fashion. Like The Airplane Factory, Milan stays very busy with new ideas and the TDO is another handsome airplane being added to the LSA fleet.
You may not think taildraggers are for you as they do require some additional training (for insurance if no other reason) but nearly everyone admits these are good looking aircraft that draw appreciative looks in the air or on the ramp. Welcome to both Sling Taildragger and BRM's Bristell TDO!
Although not in a taildragger Sling, you might enjoy this short video of a couple aviatrixes flying the Pacific Ocean shoreline from Sling's base in Torrence to Camarillo, California.