DeLand Showcase — The eighth annual Midwest LSA Expo occurred in early September in Mt. Vernon, Illinois at the municipal airport. While lacking the immense crowds of the major airshows, it regularly draws a good number of exhibitors as those representatives report they sell airplanes at these more intimate events. Smaller gatherings allow more face time between prospective buyers and those offering airplanes and other products.
Next up is a brand new trade show, the first one, an inaugural event. I hope those in Florida and other southeastern states will consider traveling to DeLand, Florida for the first-ever DeLand Showcase. Led by Jana Filip who gained experience running the Sebring LSA Expo and solidly backed by airport manager John Eiff and the city of DeLand, the event is approaching a full sell-out for exhibitor space so visitors should have plenty to see.
See this earlier article for more about the DeLand Showcase and stay tuned here for updates as the date grows closer. DeLand 2016 is scheduled for November 3rd through 5th.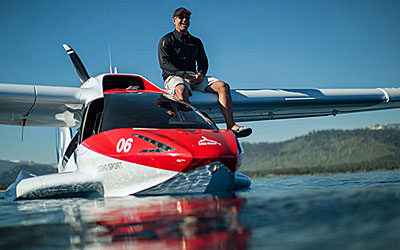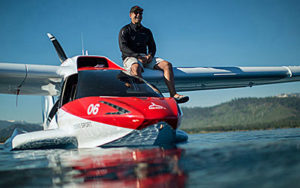 Icon Aircraft — The A5 developer is finally making deliveries… albeit with a difference. The California developer of a now-well-known LSA seaplane stated that it will build approximately 20 aircraft for delivery in 2016. "Those aircraft … are being placed at Icon Flight Centers around the United States so that customers and the public can experience them firsthand," said Icon in their fall newsletter. Customers have reportedly agreed to lease aircraft back to Icon for this purpose in exchange for the manufacturer maintaining, storing, and insuring it. That might turn out to be a dandy idea for owners that live near an Icon Flight Center.
Julian Gates is one such customer that officially owns A5 serial number 008. Icon said Gates is the president of a semiconductor company and an avid water sports enthusiast and pilot. They reported that he has taken his aircraft out several times since buying it this summer, including a weekend trip to Lake Tahoe over the 4th of July weekend (nearby photo). "I have been flying for 20 years, owned several aircraft, and checked out/flown 20+ different planes including acrobatic aircraft," said Gates, as relayed by Icon Aircraft. "Flying the A5 was the most fun I have ever had in a plane. I was blown away. I came back after each flight with a huge grin on my face."
Icon also continued to trumpet their new Tijuana, Mexico composite facility as reported at the end of this earlier article.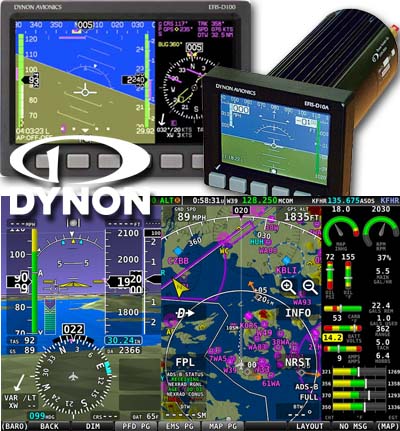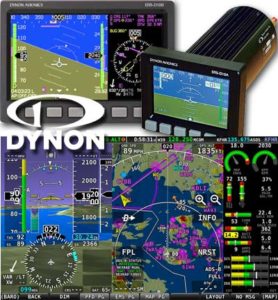 Dynon Avionics — The game-changing maker of digital cockpit instruments asked, "Do you have a D10/D100 series-equipped-aircraft that you've been thinking about upgrading to a SkyView? Perhaps you are thinking about your 2020 ADS-B Out compliance plan…" If you can answer affirmatively to either or both those questions, Dynon has a nifty deal for you.
"We're thanking our D10/D100 series customers with a limited time offer," noted the company in a eNewsletter just sent out. "Upgrade to a new SkyView or AFS system with 2020-compliant ADS-B Out between Sept 26, 2016 and November 30, 2016, and Dynon will rebate 75% of the price of eligible D10/D100 series instruments you already own when they are traded-in. An exact rebate schedule is shown at the link below.
Like others, I am ever-attentive to offers like this. I've enjoyed flying with both D10 and D100 instruments but they are starting to look like that laptop computer you bought ten years ago. Sure it still works and does everything it did when you first got it, but it no longer does the amazing tricks the newer devices can do.
Sweet offers often have some restrictions. Dynon stated, "This offer is limited to the first 50 customers" so you should act soon to take advantage. As with most such offerings a few other rules are attached, Check the entire program at their dedicated rebate page.