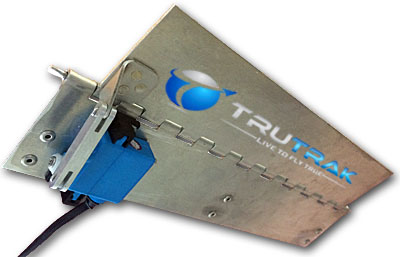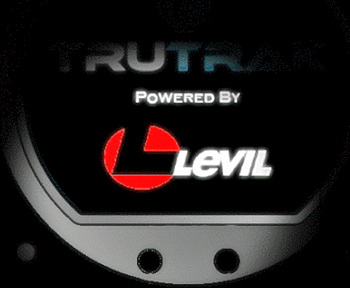 In 2004, when the SP/LSA regulation was announced, who would have forecast that on light aircraft, autopilots would be a common feature. Such gear seemed fanciful as autopilots were costly, rather heavy, a maintenance hassle … and besides, weren't you supposed to "hand fly" a light aircraft so you could truly enjoy flight? Is punching a button to take over the flying chores what we wanted to do?
In nearly a dozen years since FAA's reg established aviation's newest and fastest-growing sector, autopilots have become common. Much as I love hand flying, winging about the sky, if I am traveling somewhere and especially if I really need to pay sharp attention to radio work and staying precisely on course — for example, to avoid hot MOAs or Class B airspace — an autopilot can be a mighty handy feature. What used to be way expensive and heavy has changed dramatically and one company had a lot to do with that change: TruTrak.
Founded in 1999 by Jim Younkin and Chuck Bilbe, the Arkansas company hired Andrew Barker as TruTrak's first employee in September 2000. Zap forward 15 years and today, Andrew is owner of the company, which has sold more than 10,000 autopilots. An innovator in the experimental and Light-Sport Aircraft autopilot market, TruTrak Flight Systems introduced the first digital autopilot (Digiflight). TruTrak autopilots are installed in a wide variety of experimental aircraft, for example, the autopilot in Virgin Atlantic's Global Flyer and this year's Solar Impulse. Catch up to this point with this video.
Eco is a fresh 2015 approach to two-axis autopilots (pitch and bank). Conventional systems involve heavier servos that need more care in installation and maintenance. Eco uses different method that cuts weight by 60 percent. Prices are also refreshing. For a short time, a special introductory price of $999 is available but the planned regular price is only $1,200. At either cost Eco is affordable on many aircraft in the Light-Sport and light kit aircraft space.
However, Andrew is a clever fellow and imagined something more after he struck up a conversation with Ruben Leon of Levil Aviation.
Eco now offers a new concept created by TruTrak and Levil. Rather than using a standard autopilot servo which connects to the primary aircraft controls, Eco attaches as a secondary servo tab on the control surface (much like a trim tab). Eco also uses very lightweight, high quality, high velocity, metal gear, waterproof, miniature servos. "Using commercially available servos, we can reduce the cost of an autopilot system significantly," said Andrew. "The tabs are also sized such that at maximum deflection, should a servo fail or 'runaway,' the forces can easily be over-ridden by the pilot." A nearby photo shows an example of a servo tab. The tab pictured is 10 inches long and four inches wide. Production servo tabs will weigh approximately three ounces.
Andrew hastened to add credit to his development associate Levil Aviation saying, "The all new Eco autopilot was created in cooperation with Levil Technologies." If TruTrak already had something of a corner on the light aircraft autopilot market, why was Levil valuable? Because Eco can do more than merely serve as an autopilot.
Beside being an affordable, simple, two-axis autopilot Eco has an added function called Automatic Envelope Protection (AEP). AEP allows the pilot to set a safe bank angle and pitch angle of his or her choosing. When armed, AEP will use the TruTrak autopilot to monitor the angles. "If any exceed the preset limits," Andrew said, "the autopilot will apply pressure to the controls and move the aircraft back inside the envelope."
Dynon's SkyView and other EFIS products, when combined with an autopilot, can offer a straight and level button and that's great. Angle of attack gauges can tell you when you move outside desirable ranges but they don't alter the controls. AEP does more and it does so using input from a Levil device providing AHRS (Attitude Heading Reference System) data.
"The things that we are able to do in the aircraft using such small and light-weight servo tabs are just amazing," said Andrew. "AEP is a wonderful safety feature and the way it works in this system is just incredible."
As Levil boss Ruben educated me, autopilots take two approaches. One is called a rate gyro (what TruTrak's Digiflight and most autopilots use) and the other is a position or attitude gyro. For Automatic Envelope Protection to work, it needs to know more. Built directly into the Eco unit, Levil provides an attitude signal to a level of precision the rate gyro alone can't match. Both rate gyros (that will remain part of TruTrak's line) and position gyros depend on software algorithms but the Levil position method offer a higher level of precision needed in such parameters as bank angle and pitch attitude.
Sensors such as accelerometers, magnetometers, and pressure transducers make autopilots work. Levil AHRS software completes the picture allowing TruTrak's new AEP. "For us this was a joint partnership," Andrew said, confirmed by Ruben. Both companies are pleased about the collaboration and hinted more might come from their association.
In a future article, I will tell you more about Levil, which is located a modest drive from my home airport here in Florida.
If you'd like to hear directly from the experts on how Eco and AEP work, watch our new video — shot at AirVenture Oshkosh just after the new device was introduced.