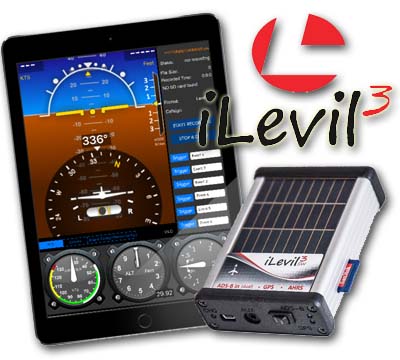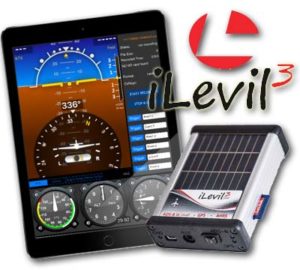 In the new world of BasicMed — got that shortened phrase in your vocabulary yet? — more pilots seem likely to return to the air. While some worry about what this means for sales of Light-Sport Aircraft and light kits that can be flown without a medical, I'm not worried. In fact, more pilots returning to the skies means more prospects for LSA airframe manufacturers and sellers, including pilots selling a LSA they already own. Welcome back to blue skies, aviators!
One company deserves to be in the focus of those returning pilots as well as the legions of current recreational or sport pilots (…that is, those of you who haven't been sweating the medical requirement because you have been flying your LSA and light Sport Pilot-eligible kits). I refer to a company that is a neighbor of mine here in Florida: Levil Aviation.
Levil makes those little boxes that are capable of making your iPad much more useful. Without Levil, these screens do some great work, no doubt. Yet they can do much more! Now, Levil Aviation has a new-and-improved iLevil 3 that I want to describe for you.
iLevil 3 boasts all the same features of units past (dual band ADS-B, WAAS GPS, AHRS*) and adds the following — an ability to accept a standard SD memory card which will record and save all of your flight information. This information can then be transferred into an Excel spreadsheet to present a clear picture of your flight (position, airspeed, altitude, attitude, and more).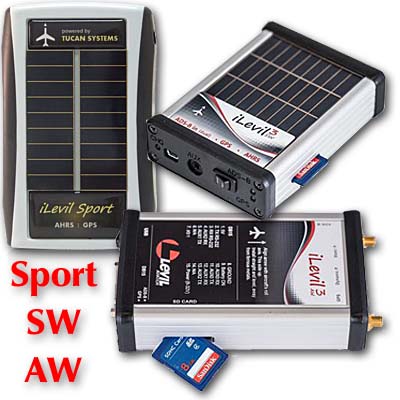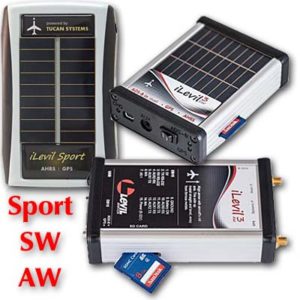 For those of you who enjoy X-Plane on your computer or device, iLevil 3's data is saved in FDR format allowing users to replay their flight in X-Plane Flight Simulator. Cool, huh?
The central Florida company sees this recording feature becoming a useful tool in this industry, for example, in a flight school environment to recreate a training flight in a safe, calm environment. Or, those doing flight testing in a new aircraft can now have access to valuable information with minimal effort and costs.
Levil Aviation marketing man Larry Rivera added, "Available on the iLevil3 AW model (the bolted-on unit; see photo, lower right) is a new optional GPS source meets the position source performance requirements for ADS-B out in the experimental aircraft market (according to FAA regulation 91.227)." Further the newest AW model can communicate with currently installed transponders (mode-S), to activate extended squitter, meeting the 2020 ADS-B mandate on experimental and Light-Sport. Levil recommends using one of Trig Avionics' transponders for this capability.
Levil general manager Ananda Leon said, "We always strive to enhance our current products by looking for ways to add functionality and usefulness to the instruments we manufacture. As a company that is owned and operated by pilots for pilots, we try to add features that we feel would make the overall flying experience safer, informative, and fun."
Levil Aviation was the first to manufacture a standalone AHRS* unit for iPad, eventually developing and introducing the iLevil all-in-one avionics products for iOS and Android leading to the release of the iLevil 3.
*AHRS is an abbreviation for "attitude and heading reference system" using sensors for three axes to provide attitude information including roll, pitch and yaw.