"Time to spare? Go by air!" is a familiar humor line, speaking to weather uncertainties, mechanical delays, or relaxed cruise speeds that can slow or stall a cross-country flight in our fun, recreational aircraft.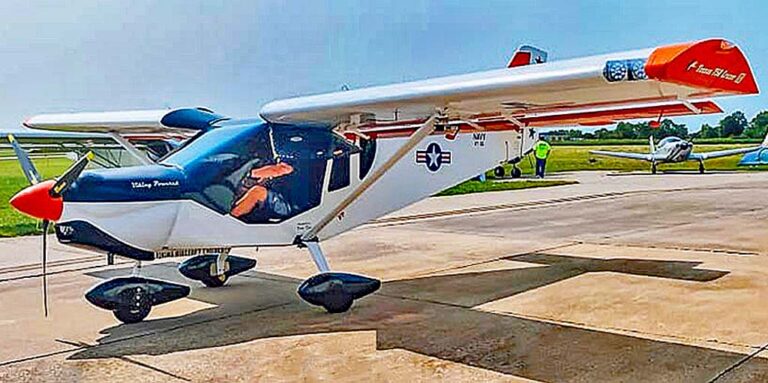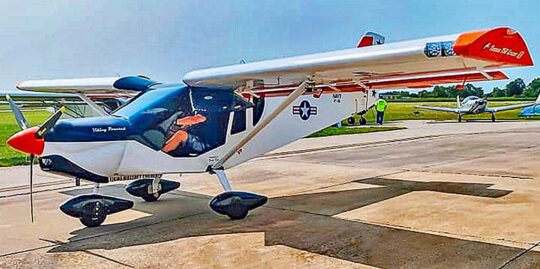 One man created his own special way to log some flight hours getting to Oshkosh. Evidently this adventurous pilot never heard another popular line: "The shortest distance between two points is a straight line." (Don't anyone challenge me with Great Circle routes; this is about a long flight but not a globe-spanning one.)
While pilots around the nation are in various stages of preparation for the flight to EAA's big summer celebration of flight, our aerial explorer is already en route. He's about halfway as this is posted.
Ambitious Journey
I've had the pleasure to fly into Oshkosh a number of times. I've also several times flown with pilots making their first entry. Ask anyone who's done it; joining the arrival pattern to Oshkosh on the busy days right before it opens is an experience no one forgets. "Intense" hardly describes it.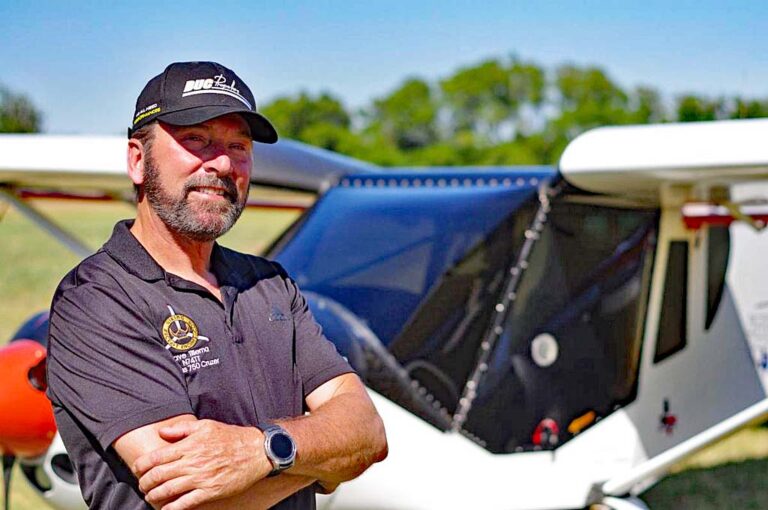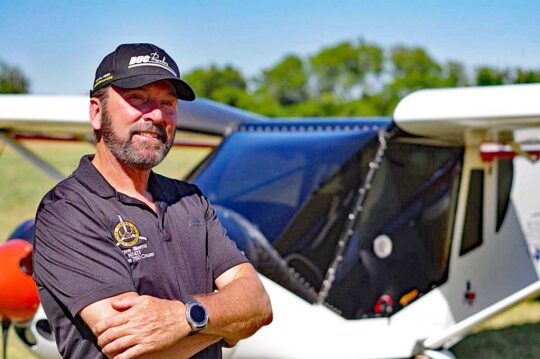 That's still not enough for our Zenith aviator — but arriving KOSH will definitely be the icing on his cake, so to say.
Let's meet him.
Dave Tillema of Southeast Texas has embarked on an ambitious journey in an aircraft he built himself: his Zenith CH 750 Cruzer (video). Dave is flying from Texas to Wisconsin for this year's EAA AirVenture Oshkosh — but he's doing so by way of all 48 states.
Nearby you see the route Dave planned for his 48-state tour en route to the event. "Soon this bucket list item will be [crossed off]," he exclaimed!
He plans to land in in each of the 48 states shown. He launched on Saturday, July 9th, from West Texas after flying to his chosen start point on the 8th.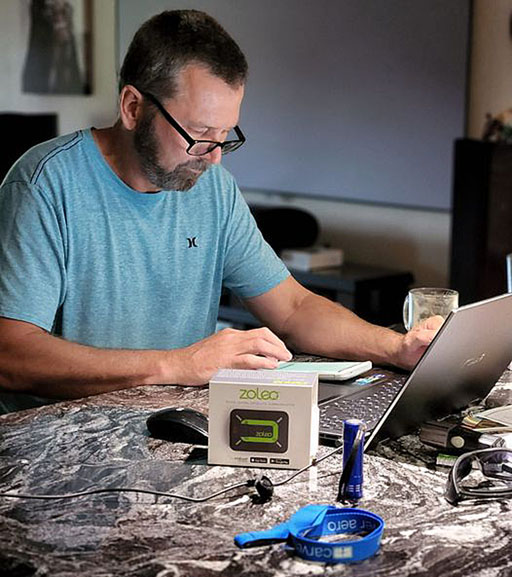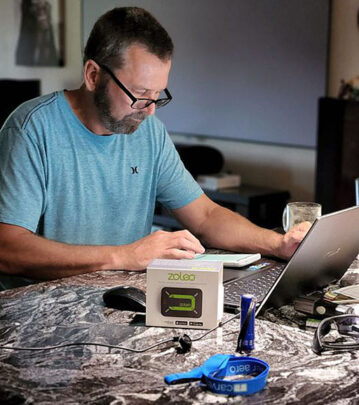 "I wish I could have tried this before everything got so expensive, but the stars didn't align," explained Dave. He's underway now, though. "This will be an all or nothing attempt: Oshkosh or Bust!"
However, he observed, "With costs skyrocketing into the absurd, I'm reaching out to fellow aviation enthusiasts. If y'all can help, I'd appreciate it very much." It was interesting to see comments on his Facebook page offering him support.
Dave is attempting to conduct the flight using only mogas. That has its challenges but several people have stepped up saying some variation on… "Let me know when you arrive at [my airport] and I'll top you off with mogas." With support like that, things may go much easier. Others have suggested best restaurants and other local recommendations.
Dave continued, "My current goals: to fly the challenge in 14 days or less, solo, with auto fuel, as cheaply as I can do it (the seat now reclines in case I need to sleep in it)."
Flight Following
"Once I get started you will be able to track me on Flight Aware, as well as the "48 State Challenge" page on Facebook, said Dave. "Fellow Zenith builder/pilot Bill Fahey and Jan & Alissa from Viking Aircraft Engines will be coordinating logistics en route."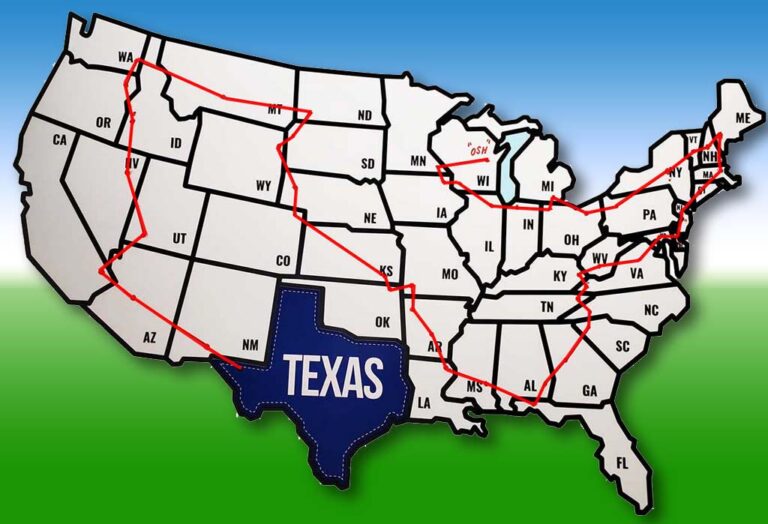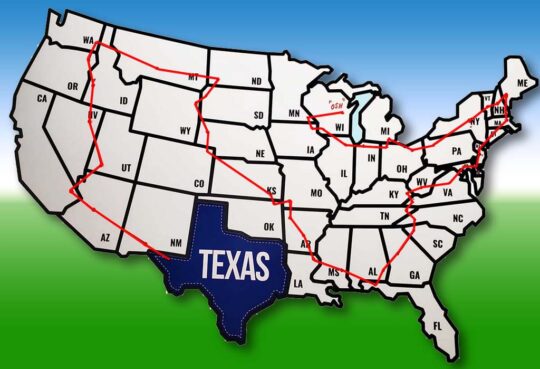 "I would definitely appreciate any hospitality, accommodations and/or fuel along the journey. My final stop each day will be determined by weather mostly, so planning for the trip is going to be day by day."
Dave's Zenith CH 750 Cruzer is powered by a Honda-based 130-horsepower powerplant from Viking Aircraft Engines equipped with a DUC prop using a Viking in-flight adjustable propeller (VIP) system. VIP is a variable pitch propeller system that gives Dave an endurance of 8.5 hours at economy cruise, averaging less than 4 gallons per hour of auto fuel.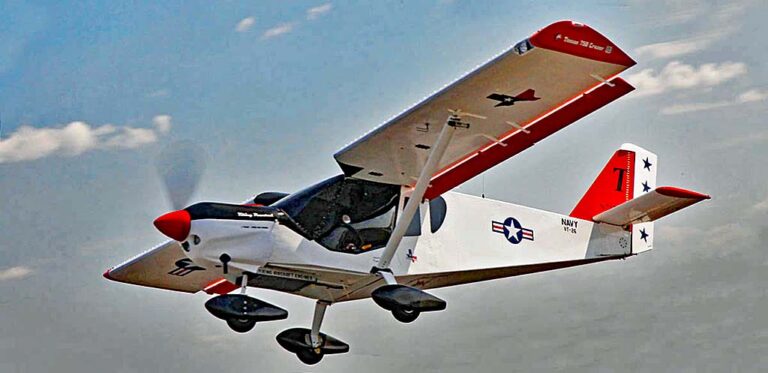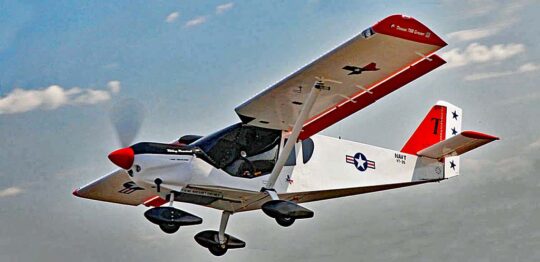 Dave said his Cruzer is "very inexpensive to fly and very quick to build. It's a great combination."
The Oshkosh 48-state flight is not the only effort Dave has given to share his love of flying with others. Before starting the Oshkosh flight, he'd flown 99 passengers in his Cruzer. He's logged nearly 800 hours in his airplane in less than three years.
One of the best ways to follow Dave 48-state adventure is on his Facebook page, where he is showing progress but also the fellow pilots he's meeting along the way. Click or tap this link to track his flight using Flight Aware
Dave ended his announcement: "See y'all in Oshkosh!"
---
If You Want to Help
How can you help Dave achieve his flight to Oshkosh 2022? Here's some suggestions.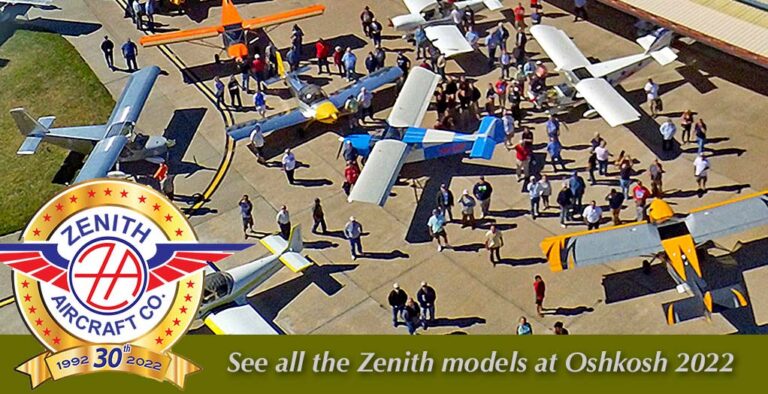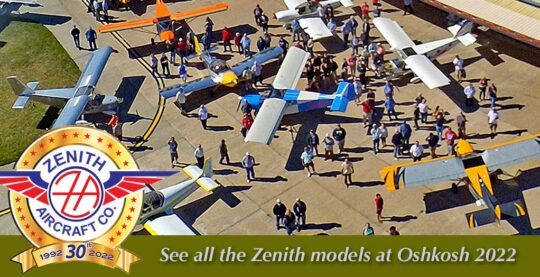 Join his Facebook group, 48 State Challenge, for updates and for details on how to follow him along his "48 State Challenge" flight to Oshkosh 2022. You can donate directly to the project to help cover some of his expenses.
Check the route, and if you're close by, you can offer hospitality, accommodations and/or auto fuel at one of his stops along the journey.
Visit with Dave at Oshkosh after he's successfully completed the journey, to meet with him and see his airplane at the Viking booth in the North Aircraft Display area. Zenith's exhibit is not far away.
Share the 49 State Challenge with your friends, especially those living near where he plans to fly.