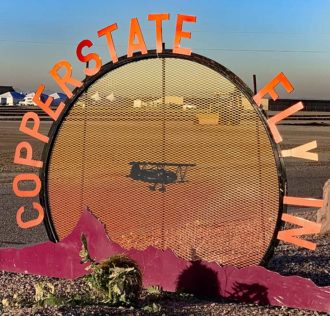 One of the reasons why Videoman Dave and I attend smaller events is because we can do a particular kind of work while visiting: Video Pilot Reports. We've now done many dozens of these (among some 700 total videos on Light-Sport Aircraft, Sport Pilot kit aircraft, and ultralights).
Interviewing developers, pilots, and enthusiasts about all sorts of airplanes is our stock-in-trade. People approach us at shows all the time expressing how much they enjoy these YouTube videos.
These range 7-15 minutes long, take an hour or so to shoot and a day or two (sometimes more) to edit and publish on Dave's popular YouTube video channel.
Contrarily, Video Pilot Reports, or VPRs, take much more time: two or three hours or even more at the show. That's only the time to collect the video and still shots plus fly for an hour. Once back in the office, Dave puts in a large number of hours logging all the video shot (watching every minute of raw footage), collecting additional video, assembling these elements, adding text, graphics, tweaking sound effects, and finally uploading to YouTube. None of these steps are trivial.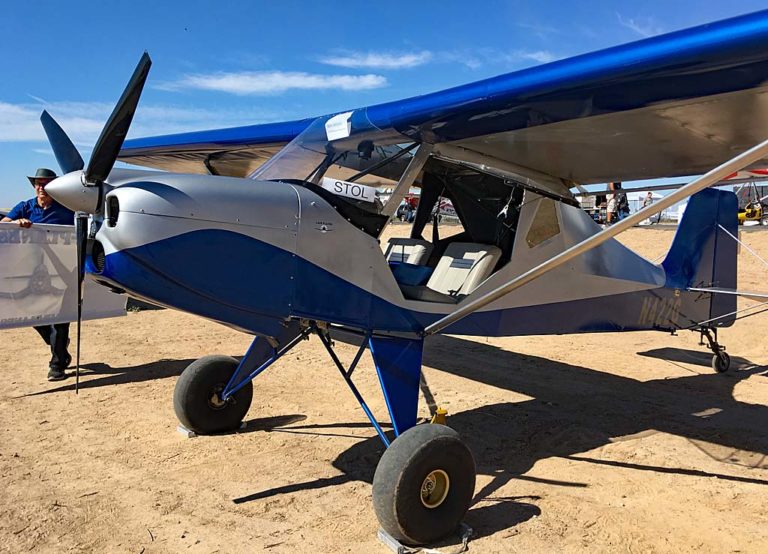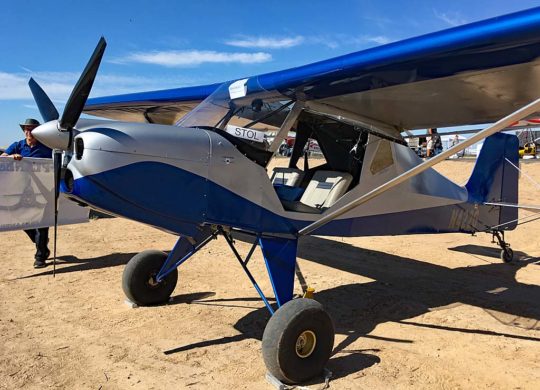 Strapping six or seven cameras all over the airplane, discussing what we want to accomplish aloft, video recording takeoffs and landing, sometimes shooting video and stills from a second airplane, and then doing what we call a "stand up" near the airplane where we review the flight qualities discovered during an hour or so of flying. VPRs are a fun and a learning experience. Viewers appear to love them. Yet they drink up lots of time  and trying to do these at a jam-packed major show is difficult or impossible. Hence, our love of events like Copperstate, Midwest LSA Expo, and DeLand Showcase. (We already miss you, Sebring!)
After all the effort, you can enjoy a 20-30 minute in-flight video, the post-flight review, and often an in-depth interview with the developer or an expert pilot of the model.
Gair-Planes Mule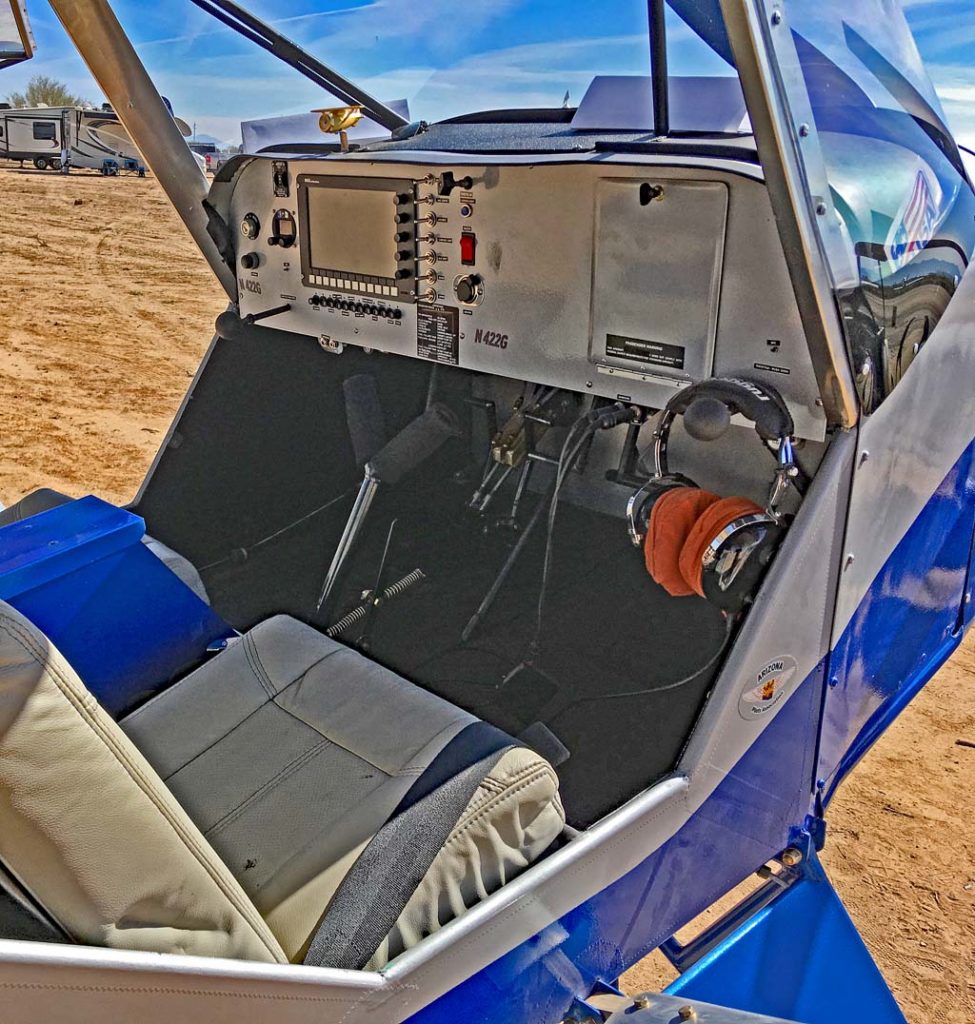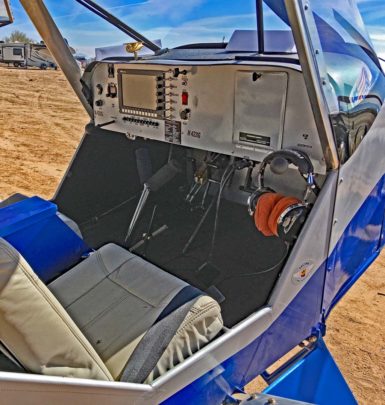 After discovering the model a year ago, we did a interview with Garret Komm at last year's Copperstate. We followed up with more at EAA AirVenture Oshklosh last year as well. The two interviews have been seen some 70,000 times (both videos) and have introduced his Mule experimental amateur built kit to the many who enjoyed watching.
At Copperstate 2020, we set out to do more. Specifically, we recorded a Video Pilot Report. You'll have to wait for that more involved — and more informative — presentation but you may enjoy a short flight (see below) that provides cockpit views and records a couple landings on the Copperstate ultralight runway.
Short Take: Mule is not a speedy cross country cruiser but it should provide many hours of enjoyment flying over scenic areas or checking our your home region. Mule proved to be a stable-flying aircraft with zero evil bones in stall situations, handles with a light touch, and can touch down on some definitely off-airport landing areas.
Check out Mule further here and use website references to contact Garrett for more details.
---