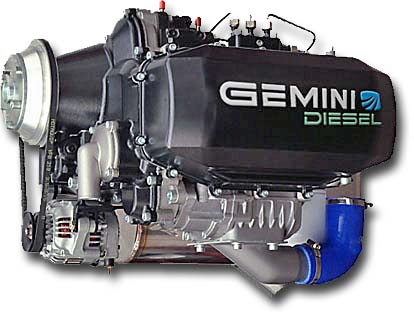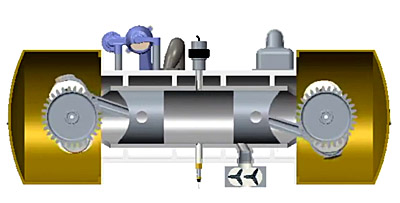 "So, it looks like Rotax has finally got some worthy competition," was a comment I received as I walked into the Sun 'n Fun press headquarters work room. The observation came from a fellow journalist at one of the big aviation magazines. He is aware Rotax dominates the light aircraft market with an estimated 75-80% of all engine installations, even higher overseas. Who is going to give the big Austrian engine manufacturer some competition?
Superior Air Parts got started back in 1967 making components for certified engines such as Lycoming but long ago branched into their own engine line. Companies like Arion Aircraft is using an Experimental Superior XP powerplant for their new EAB speedster similar to but quite a bit faster than their LS-1 Light-Sport model. Like Arion, many already knew of the gasoline engines from this Texas company, but I knew something was up when I was approached at Sebring about a new project. To hear more, I had to promise secrecy but the veil came off at Sun 'n Fun and that's why the other media fellow made his comment.
Gemini Diesel employs two horizontally-opposed pistons in a single cylinder using outboard crankshafts driving a common center shaft through a system of front-mounted gears. Gemini appears roughly the same size as the Rotax 912 and, according to representatives, weighs about 200 pounds or 10 percent more than the Rotax. It also costs marginally more than a 912ULS at a projected retail price of $25,000.
At Sebring and again at Sun 'n Fun, I spoke with (then interviewed for a video; see below) Scott Hayes, Superior's sales and marketing VP who provided details after the announcement by CEO Tim Archer. "[We] acquired the Gemini Diesel engine and have begun active development of the current engines, as well as planning the introduction of new models," stated Archer.
Archer added, "Because of its unique, Uniflow design featuring two-opposing-pistons-per-cylinder, the Gemini will be smaller than many current gasoline and diesel piston engines, giving it a significant power-to-weight ratio advantage and making it especially attractive to the experimental and LSA markets initially."
In late 2014 Superior acquired all rights to the liquid-cooled, two-stroke diesel design originally developed by Britain's Powerplant Developments. Over the last few months, Superior has been testing prototypes of the Gemini on the bench.
"There are basically two reasons why we chose to offer the Gemini Diesel to the experimental and LSA markets first," said Scott. "Number one was the fact that the 100-horsepower, Gemini 100 is much further along in its development cycle." Then he elaborated, "The second is that over the years many of the manufacturers of these kit and LSA aircraft have become dissatisfied with the current engine options and have asked us about developing a new-generation, alternatively-fueled engine that delivers the same innovation, quality, and value that is found in our experimental XP-Series and FAA-certificated Vantage Engines."
"We have already had preliminary discussions with manufacturers representing a variety of experimental and LSA aircraft," Archer said. "We are very excited to say that the Gemini 100 is currently running in the test cell. The engine is meeting all of our performance goals and right now we anticipate having preproduction engines within 90 days." That translates to about Oshkosh time, so it will be interesting to hear how LSA builders are embracing the idea.
I envision the strongest support may come from overseas suppliers who have active businesses delivering aircraft to countries where avgas is virtually unavailable and where auto gas may be questionable for use in an airplane. In addition many airports around the globe do not allow non-aviation fuels on their property so auto gas is not as widely available as in America.
Of course, the million-dollar question is how Rotax may address this development. The company always holds their new development close to the vest and no one I know will say a single word about what may be coming. Yet the Austrian powerhouse (Toronto stock exchange symbol DOO.TO) is not a giant to be casually poked. It may be very interesting to see what Superior's entry causes in response.
Other players in the LSA ASTM-standards-meeting engine space include Jabiru with 81- and 120-horsepower models and HKS and D-Motor with lower horsepower models. D-motor showed a six-cylinder engine at Aero and Sun 'n Fun and UL Power is reportedly working on meeting ASTM standards. Plus, the new engine from ICP in Italy is reportedly ready to enter production. However, while I have seen some interesting diesel engine prototypes, Superior has clearly jumped in the lead of proposing to have an engine perhaps in serial production and meeting ASTM standards perhaps in 2015.
Airframe developments in variety of configurations — fixed wing, gyroplane, weight shift, powered parachute, and motorglider — have proven a fascinating watch since the first one was FAA accepted just over ten years ago. Now the engine space looks to be of equal interest. We will work to keep you informed in the fast-changing sector.
Superior's Bullet Points on the new Gemini Diesel Engine
Jet A is a global fuel with better availability, quality, consistency and pricing
Operators can fly the same range as a standard engine on less fuel
High power-to-weight ratio; provides 100 horsepower
Highly efficient, two-stroke power
Higher engine torque at lower RPM
Projected to have up to 20% lower fuel burn than conventional engines
Mechanically simpler design, with fewer moving parts
Retrofittable with many current piston engine designs
Greener operations with much lower emissions
Uniflow design enables easier engine model expansion
Higher horsepower engine in planning
See more in our recently shot video interview with Superior's Scott Hayes