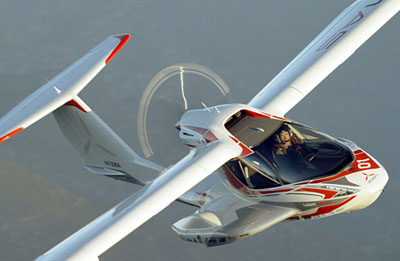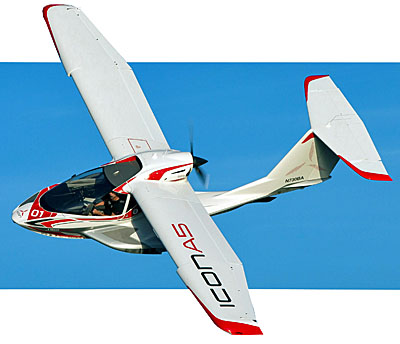 Let the production begin! This, um … iconic company in the LSA space has been brewing for a long time, long enough that some aviators have been grumbling, wondering if Icon is "for real." Today, the company announced that a week ago on June 11th, they successfully completed their FAA audit. That opens the door to serial production of a reported 1,250 orders as announced earlier this year.
In addition, some media persons including yours truly, will get to fly the machine during Oshosh in just a few weeks. I'm excited to see how this well-promoted, long-in-development aircraft flies.
"The successful completion of the FAA's audit of the A5 is one of the most critical milestones in our company's history," said Icon Aircraft CEO and Founder Kirk Hawkins. "This means that after years of intense development by the Icon team, our customers and the media will finally get a chance to experience the A5 firsthand and form their own opinion. We believe we created one of the safest, easiest to fly, most fun, and coolest light aircraft on the planet, and this is just the beginning for us. Icon's mission is to help reinvent flying by making it more accessible to all those who dream of it. It's a very personal, heartfelt mission for our team, so this is another proud moment along that journey."
The California company flew the first customer aircraft for the first time on April 24th this year.
"Given the years of work to get here, it's awesome to finally see production-ready, conforming A5 aircraft in serial production," said Chief Technical Officer Matthew Gionta. "For me and much of the team, the A5 was the most challenging aircraft program we ever worked on. It's hard to fully appreciate the massive amount of intelligence and hard work that has gone into this little consumer aircraft; it's a truly amazing airplane. I'm looking forward to our customers flying it and appreciating that effort firsthand."
When FAA audits they review production plans and tooling, quality processes and manuals, plans for continued operational safety, and ASTM compliance procedures and manuals. Participants on the June audit included Aviation Safety Inspectors from the Washington, D.C., Oklahoma City, and Los Angeles offices.
"There were no major issues during the FAA inspections," said Icon VP of Engineering Bill James. The company said that it will deliver its first customer aircraft on July 20th, 2015 at EAA AirVenture Oshkosh in Wisconsin. Although the FAA audit was conducted at their development facility in Tehachapi, California, Icon will transition serial production to its new 140,000-square-foot facility in Vacaville, California, in September.