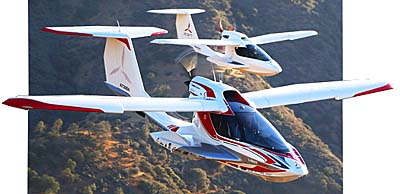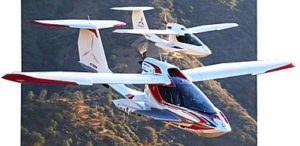 On a conference call with aviation media, Icon Aircraft sought to mitigate blowback from the 40-page contract announced just before Sun 'n Fun 2016. Plenty of people took them to task and several position holders reported dissatisfaction with some of the more burdensome aspects of the lengthy legal document.
"We [messed] that up," CEO Kirk Hawkins told me at Aero 2016, adding that they would take action on it quickly. Since his comment in late April, the purchase agreement, meant to protect the company's brand, intellectual property, and legal liability, was heavily revised. Cut from 40 to 11 pages, the new agreement removes a 30-year life limit on the airframe. Neither will Icon install cockpit audio and video recorders. Numerous other changes should encourage position holders to sign the dotted line.
Several aviation news outlets have faulted the company for continuing to take orders while production appeared stalled, for issuing a contract no one could love except lawyers, and for tightly controlling the journalist flight experience. For the record, I was one of those. However, other than insisting on supplying all photos to me and limiting my flight time to 30 minutes, I was allowed to fly the airplane as I wished. Afterward, Hawkins and chief pilot Jon Karkow also solicited my opinion on changes I'd prefer.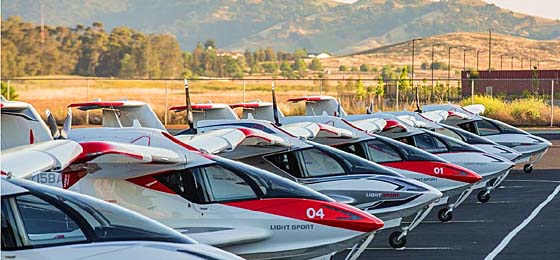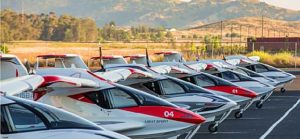 Icon also sharply rolled back their production forecast. At Sun 'n Fun representatives were saying 175 aircraft would be produced in 2016. Today that number was dropped to 20 A5 LSA seaplanes. The news release indicated that seven have been built (photo) with eleven more currently in production. Our review of the FAA database showed a total of four as of the beginning of April.
In the conference call and in a press release, Icon also said, "These changes are part of a strategy to improve the A5 production processes and manufacturing supply chain while simultaneously supporting flight training for Icon customers." Icon reported that they have received a total of "30 composite aircraft sets." They added, "We've learned that our production process and parts of our supply chain are not yet ready for high-rate production."
Because of these major changes for the 10-year-old company, they will make "temporary workforce reductions primarily of the aircraft assembly team." In the meantime, Icon said that their investors are sticking with them and will commit to a "substantial infusion of new capital."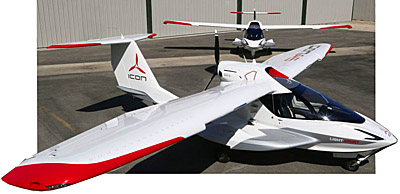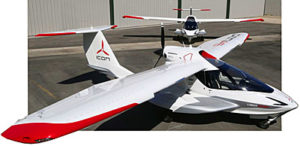 "Most customers can expect a delay of approximately one year from their previous estimated delivery dates." One can almost hear a collective groan from more than 1,000 customers who have already been waiting, in some cases for several years.
"I realize this news will be as big a disappointment for many of our customers as it is for us," Hawkins was quoted as saying. "I wish there were a better answer."
While the company works to make ready a more substantial production effort, they will focus on Icon Flight Centers, with locations in Texas and Florida to add to the home base one in Northern California. Several of the first 20 airplanes will be allocated to the California training facility.