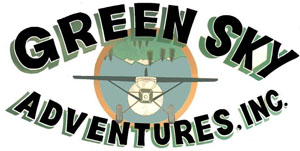 A majority of pilots express a preference for four-stroke engines due to their lower noise signature, reduced fuel consumption, ease of fueling and other reasons. For larger aircraft, engines from Rotax, Continental, and Jabiru may be preferred choices but for lighter aircraft most of these engines are more than needed (though the 80-hp Rotax 912 UL and 81-hp Jabiru 2200 can work for some intermediate-sized light aircraft). All the preceding engines are more costly as well. One popular, economical choice was the HKS from Japan but that well-regarded engine appeared destined to disappear from the American market, a shame as it is one of only a few engines to have successfully complied with the ASTM standards needed for use on LSA. No such FAA acceptance is needed for Part 103 ultralight vehicles or Experimental Amateur-Built aircraft. Fortunately, to paraphrase Mark Twain, "Reports of [the HKS] death were greatly exaggerated."
Earlier in 2014, HKS discontinued production of HKS-700E and HKS-700T. The manufacturer also terminated the distribution agreement with, former distributor APSU, LLC. However, in early June three representatives of Japan's HKS Co. Ltd., met with U.S. businessmen at Green Sky Adventures' north Florida location. "This was a follow up to an initial meeting in April where a proposal presented to Green Sky Adventures, Earthstar Aircraft, and Quicksilver Aircraft Northeast was discussed," reported Green Sky president Jerry Olenik. He added. "HKS 700E will have another production run which remains on schedule to begin in August, with shipping to commence as early as late September. As described on our web site, parts supply is fairly well covered, and Tuesday's meeting left us with an understanding, that any shortage of replacement parts prior to shipment of new engines will be possible to correct." HKS 700E is a twin cylinder 60-horsepower powerplant. Regarding the turbocharged, 80-horsepower 700T, Jerry reported, "HKS representative told us flatly the 700T would not be put back in production." The stated reason: Garrett's reluctance to continue supply of turbochargers for this application. It is said HKS values a relationship with Garrett for other endeavors, so will honor their wishes.
However, technical requirements for the 700T are "definitely supported," Jerry noted. He indicated that an engineer with HKS Co., who has been out of the aviation division for several years is back with this portion of HKS. "I cannot express strongly enough how important that is" said Olenik. "There are roughly 40 700T in the field. Because of their newness and complexity, they consume a disproportionate amount of time for technical assistance. There has been a steep initial learning curve for all involved which is gradually tapering off." Jerry also said that the group of 700T owners have been "patiently quiet" in their worries of being orphaned after their decision to choose this power plant and "those worries should be significantly reduced." The 700T model was well regarded for its light weight, higher power, and fuel efficiency.
Green Sky Adventures, Earthstar Aircraft, and Quicksilver Aircraft Northeast, are three separate companies, each with a distinct business model and goals. "I believe I can say for myself," Jerry summarized, "and on behalf of Mark Beierle of Earthstar Aircraft, and Chris Hatin of Quicksilver Aircraft Northeast, we are honored that HKS Co., has selected our three companies as the marketing channel for their aviation product." At this time, the price of HKS-700e remains $9,370 for the basic engine, with 3.47 or 2.58 reduction ratio, electric start, regulator rectifier, dual CD ignition, carburetors, and air filters. Other required accessories include exhaust, oil tank, oil cooler, oil lines, oil fittings, prop, and instruments.