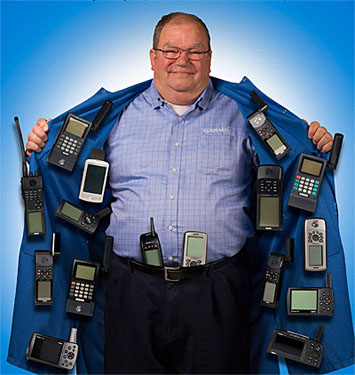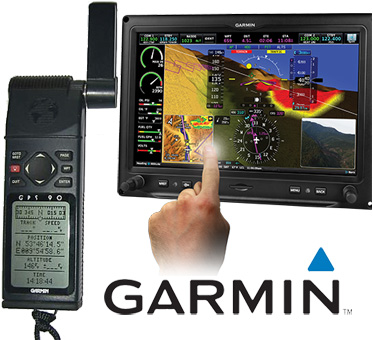 When a multibillion-dollar company makes an event out of your retirement … well, that's quite something but more importantly it shows how much that enterprise valued your years. Many people inside Light-Sport or light kit aviation know Tim Casey, the jovial expert behind Garmin's hand-held and experimental line among many other products in his 23 years. "It has been a wonderful and exhilarating journey from the GPS 100 to G5000, and every product in between. I am forever grateful to have been given the opportunity to work with so many amazing people with a common goal to do whatever it takes to win the business and serve our customers," said Tim.
"This is the day that I have not been looking forward to," said Carl Wolf, Garmin's vice president of aviation marketing and sales. "For many years Tim has been the face of Garmin's aviation business … everyone knows him. Tim has fun every day and you can't help but laugh along with him as he tells stories about his experiences."
In December of 1990 after working as an air traffic controller, Tim noticed a job posting from a small company in Lenexa, Kansas for an Aviation Marketing Manager. Throughout a series of interviews, Tim vividly recalls Garmin co-founder Gary Burrell handing him the GPS 100 and asking, "What do you think?" Tim politely asked a few questions and offered some suggestions. "After several meetings with Burrell, co-founder Dr. Min Kao, and Senior Flight Test Pilot, Doug Carlson encompassing a total of six interviews, Tim was hired as (roughly) the 25th employee on March 1, 1991," reported Garmin.
The most memorable show for Tim was in 1995 at EAA AirVenture in Oshkosh, Wisconsin when Garmin introduced the GPS 90 (photo), which featured an aviation navigation database, complete with a moving map, runway diagrams, airport frequencies and airspace alerts. According to Tim, over 4,000 GPS 90 units were sold during the week of EAA AirVenture that year. As Tim Casey wraps up 23 years at Garmin and an entire career in the aviation industry that "gets in your blood," he said, "I've been blessed to wake up everyday and never have had to work a day in my life."
In 1983, Gary Burrell recruited Min H. Kao and in 1989 the two men founded ProNav. The new company's first product was a GPS unit which sold for $2,500. The company changed its name to Garmin, reflecting the first names of its two founders and in 1991, it secured the U.S. Army as its first customer. By 1995 Garmin's sales had reached $105 million and in 2013, revenues totaled $2.6 billion, of which $339 million was from aviation, its fastest growing sector last year. The company's stock symbol is GRMN.