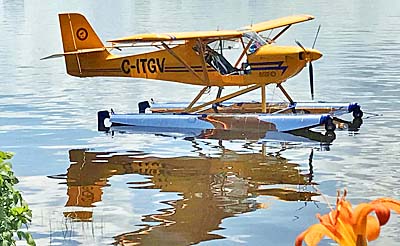 You have more privileges than you may know with your Light-Sport Aircraft.
One of the more misunderstood aspects of FAA's sweeping 2004 Sport Pilot/Light-Sport Aircraft regulation is ELSA or Experimental Light-Sport Aircraft.
Some people call these "kit" LSA. While they can be sold that way, no percentage applies so a manufacturer could call an ELSA a kit by merely having the buyer apply a single decal.
To gain its Special Airworthiness certificate, an ELSA must first be a bolt-for-bolt copy of the manufacturer's Special or fully-built version of LSA. However, once certificated, the owner can begin to make changes on his or her own. They can also become qualified to do all manner of maintenance themselves, assuming they so desire. An Airframe and Powerplant mechanic (A&P) or Light-Sport Repairman – Mechanic (LSR-M) can also work on ELSA as they can SLSA.
Once certificated and in his possession the owner can change to ELSA status allowing him or her to do almost anything …change avionics or even swap engines. This also means they can add floats to their ELSA and that's the subject of this article.
Before we talk about Aerotrek on floats, let's clarify that an ELSA can also be returned to Special LSA status assuming it is either restored to originally certificated* status or if the changes made are endorsed in writing by the airframe manufacturer. A SLSA can be used for paid flight instruction, can be rented, and can perform towing; an ELSA cannot, therefore an owner may wish to return to SLSA status before selling to increase the aircraft's utility and possibly its selling price.
For much more detail on SLSA and ELSA directly from FAA, click on this link to view or download their PDF file.
Aerotrek on Clamar Floats
"I do not sell Aerotrek 220s or 240s on floats," said Rob Rollison of Aerotrek when interviewed at EAA AirVenture Oshkosh 2018. He refers to the taildragger or tricycle gear versions of the design.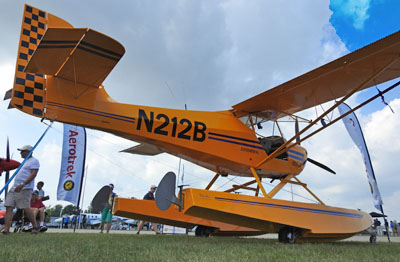 "I deliver on wheels but for $300, an owner can add the float option, which provides mounting brackets attached to specially-reinforced fuselage points."
Adding floats is then a matter of taking the newly certificated Aerotrek to a qualified installer who can work out the hardware and bracketry to mount straight (no wheels) or amphibious floats. Most sellers know of a few businesses who specialize in such work.
A proper installer does more than supply the hardware and perform the installation. They also do critical measurements and calculations to establish the correct angle of incidence. On floats you cannot rotate for takeoff as you do on a landplane so whomever does this install needs to evaluate each aircraft based on its weight and balance in order to assure the right mounting position.
This specialized skill is one obvious reason why Rollison does not sell on floats and why you must shift to ELSA status after taking delivery of your Aerotrek. To learn more about Aerotrek aircraft through many articles and videos, please visit their dedicated page here.
* "Certificated" implies the earning of an Airworthiness Certificate. It does not mean "certified." Light-Sport Aircraft are technically not certified by FAA; they are "accepted" after the manufacturer has demonstrated full compliance to ASTM standards.