"WE DID IT!" boasted the team from down under!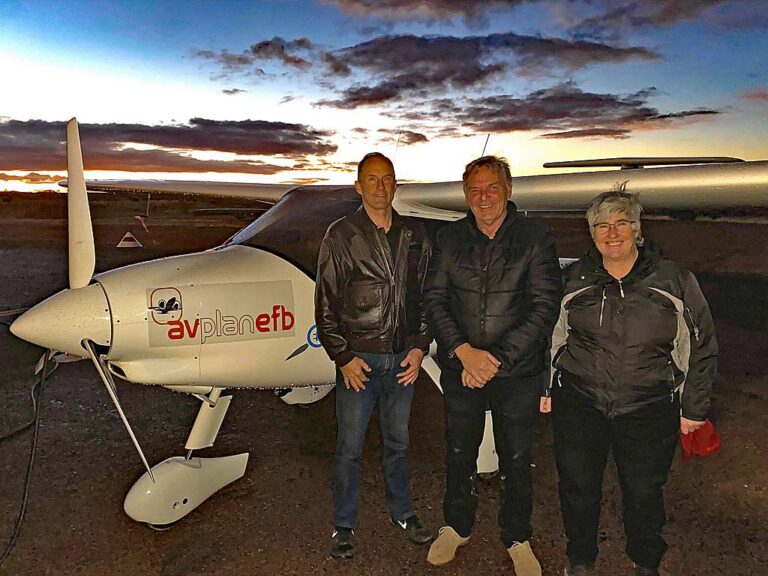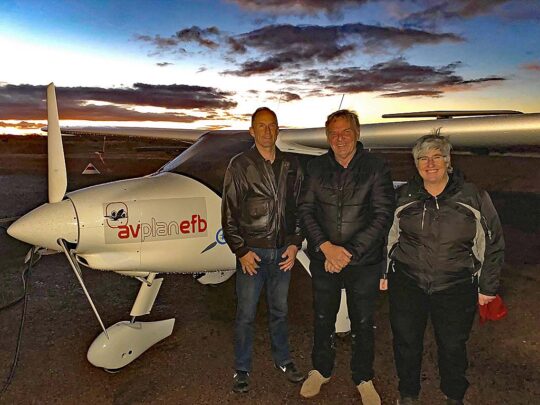 "We are thrilled to announce that this afternoon we achieved a World Endurance Record for an electric aircraft, breaking the previous mark set in Germany last year." (Note: Official recognition always takes more time.)
Pipistrel distributor Michael Coates, wrote, "South Australian-based Eyre to There Aviation … Flying a Pipistrel Alpha Electro plane, arrived in Port Augusta late yesterday (Friday June 25) after breaking the previous mark of 750 kilometers on the leg between Shoalwater Point Station and Whyalla."
Lead by Eyre to There Aviation Managing Director, Barrie Rogers, the team will continue to Adelaide aiming to fly 1,350 kilometers by the end of the journey.
More than Distance
"Along the way, the team has also broken other world records for electric aircraft," Coates reported, "including longest over-water flight (30.8 kilometers); furthest distance in a 24-hour period (330 kilometers); and fastest speed between waypoints (177 kilometers per hour ground speed)."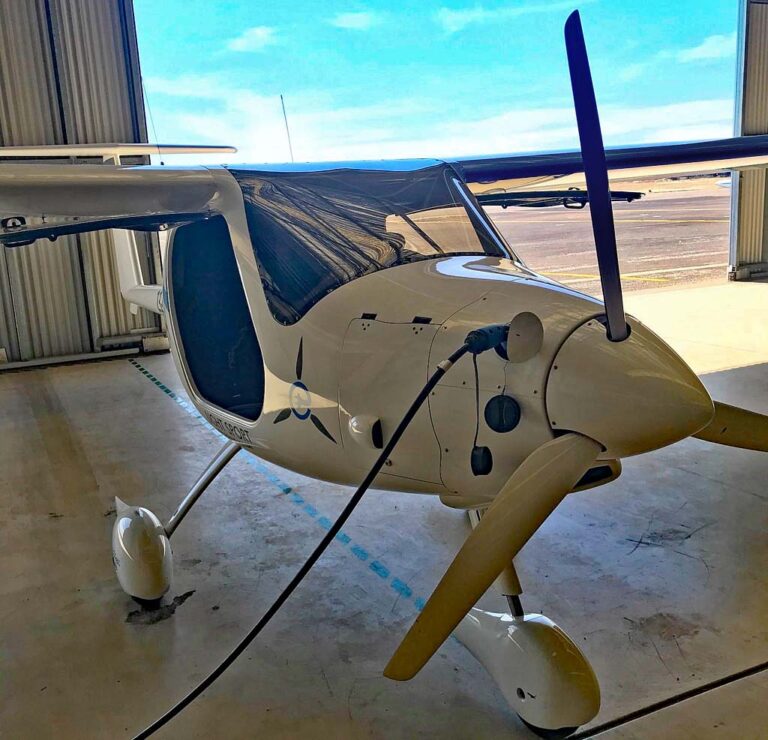 Barrie reported he and his team battled strong winds and rain as well as below zero morning temperatures to achieve the record. (Australian's seasons are roughly reversed from America's; this is not summer in Australia.)
"It's been a mammoth effort by everyone involved to achieve this incredible feat," Barrie said. "The weather hasn't exactly been on our side. We had ice on the wings one morning and were grounded in Port Lincoln due to an intense low pressure system." One of the criticisms leveled at battery power is a loss of energy in cold conditions so the Eyre to There has been doing additional proving of the propulsion concept.
"On the plus side, the aircraft and the recharging systems have held up incredibly well, said Barrie. "It has gone a long way to proving the endurance and reliability of the Pipistrel Alpha Electro plane."
"Because we can only fly about 125 kilometers (78 miles) before having to recharge, we've been landing in some pretty remote locations."
As reported earlier, Barrie said Pipistrel Alpha Electro is the first and only serially-produced electric aircraft currently approved in Australia for flight training by the Civil Aviation Safety Authority (Australia's FAA counterpart).
"This record attempt will further demonstrate the overall viability of this aircraft," Barrie added. "Electric aircraft are cheaper to buy, cheaper to run, significantly quieter and don't rely on fossil fuels. They are ideally suited for short range flight training activities."
Eyre to There Aviation anticipates one day setting up an assembly line of Alpha Electros in Adelaide producing up to 40 aircraft per year, Barrie said.
The team will continue but from here forward, with one record claim in its logbook, Electro will be adding to its achievements.
You can follow the flight on Eyre to There Aviation's Facebook page.