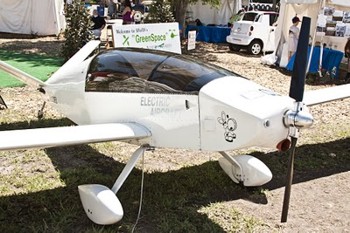 Catching up on some particulars with Randall Fishman of ElectraFlyer after our chat at Sun n Fun, he told me he's selling his prototype C model for $49,000.
Here's what he had to say about it and other aspects of his electric powered aircraft pioneering efforts: "We have sold trikes since 2007. Most of our sales are propulsion kits, batteries and chargers for people either building something new or converting to electric. The first two of the new motors are in my shop now and we will be mounting them for testing.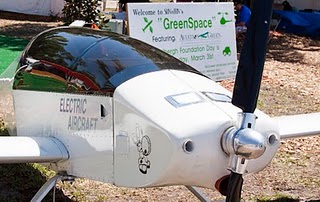 "The C is a one off conversion of a plane I already owned (a Moni kit motorglider). I want to sell it now to help finance the new projects. It is really the first successful electric airplane other than some exotic million dollar science projects such as the solar planes. I hope there is a collector out there.
"The ElectraFlyer X is running now. Have to button up all the details and get the airworthiness certificate. I'd made arrangements to bring it to Sun 'n Fun but the weather and field conditions prevented this. Lucky for me, this probably saved the plane.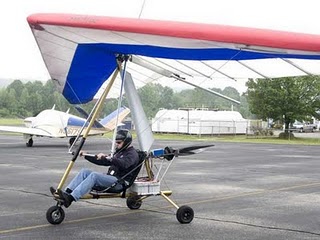 "The original ElectraFlyer trike, (is) I believe, the very first successful electric aircraft of any kind that can be bought, stored and flown by a regular guy. The trike had its first flight of over one hour May of 2007. Shortly after that I had flights of 1.5 hours in calm air and then more than two hour flights in Ellenville (a renowned New York hang gliding site) with the help of lift."
So now, of course, I'm thinking of getting an electric trike conversion for my Wills Wing Sport 2 hang glider, as my bod' doesn't tolerate the strain of flying prone very well any more.