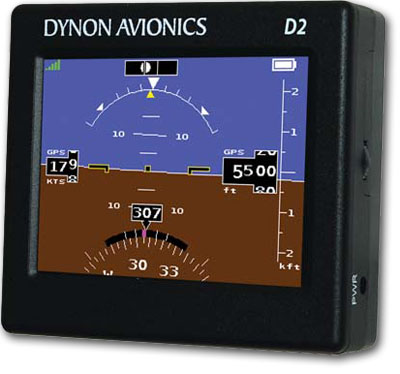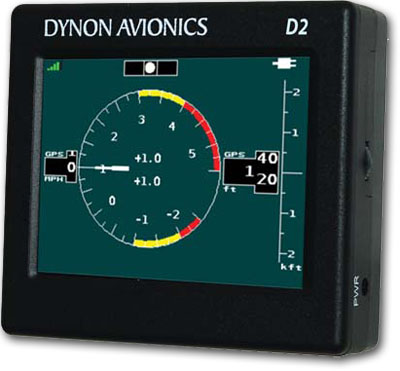 If you love Light-Sport Aircraft or light kit aircraft, odds are you love Dynon Avionics. This company, almost single-handedly, changed the game of glass cockpits for airplanes that cost a a fraction of most new general aviation aircraft. The company has acted like a Silicon Valley tech company meaning that it moves at Internet speed. Other avionics companies have been challenged to keep up with the Dynon dynamo.
Based in Woodinville, Washington, Dynon Avionics began business in January of 2000 with the development of the D10 EFIS, which began shipping in March 2003 to a warm reception. One of the cool early installations of a D10 system was on the Space Ship One, the first private aircraft to reach outer space. The company was founded John Torode, a former tech executive and a pilot who keeps a couple seaplanes docked in front of his home on Lake Washington.
As so often happens in the field of electronics, Dynon's nifty little "pocket" EFIS, has taken a price tumble. Better stuff; lower price … what's not to keep loving about Dynon?
Officially name D2 Pocket Panel Portable EFIS, the wee — one inch thick by three and a half inch — mini-glass panel comes with WiFi and a G-meter. List price drops to $1,095 from $1,495, a 27% discount that will allow more pilots to, as Dynon put it, "add a modern, affordable backup safety device to supplement their often unreliable legacy certified instrumentation."
"D2 is the only self-contained attitude indicator that is truly portable," said Michael Schofield, Dynon's marketing manager. D2 features the same AHRS (attitude heading reference system) system as their larger-screen Dynon SkyView EFIS used in so many LSA and kit aircraft. "An internal receiver provides GPS ground speed, altitude, vertical speed, and ground track," Mike said, and "a G-meter display page shows a graphical round dial with the current G-load factor indicated by a needle." D2 also records and displays the minimum and maximum Gs since being reset by the pilot.
Here's another interesting feature of this tiny gizmo: D2's WiFi delivers attitude, ground speed, altitude, Gs, and ground track to iPads and Android tablets, all in real time. Apps such as WingX Pro7, Seattle Avionics FlyQ, iHUD Remote, and Air Navigation Pro can show such info on compatible devices, according to Dynon.
Installing D2 demands no tools, important for operators of Type Certified GA aircraft that cannot bolt stuff on without FAA approval. Stick it to a window by suction cup or clamp it into a vacant panel hole formerly occupied by an analog dial. D2 has an internal, rechargeable lithium-ion battery lasting 4-8 hours in typical use, the company said.
For those with the glorious SkyView panel-mount glass in one of two sizes, Dynon said a SkyView 12.2 software update will release in late April. The upgraded software will include fresh code for SkyView's SV-XPNDR-261 transponder, adding support for the ADS-B+ data format required to use the Garmin GTN and GNS (WAAS versions) IFR navigators as a GPS position source for FAA 2020 ADS-B mandate compliance credit.