As you can surely tell by all the images, and by the lead picture, this story is only about airplanes in the sense that it covers one of the most productive people in light aviation. I refer to my longtime associate, Videoman Dave, as I enjoyed calling him.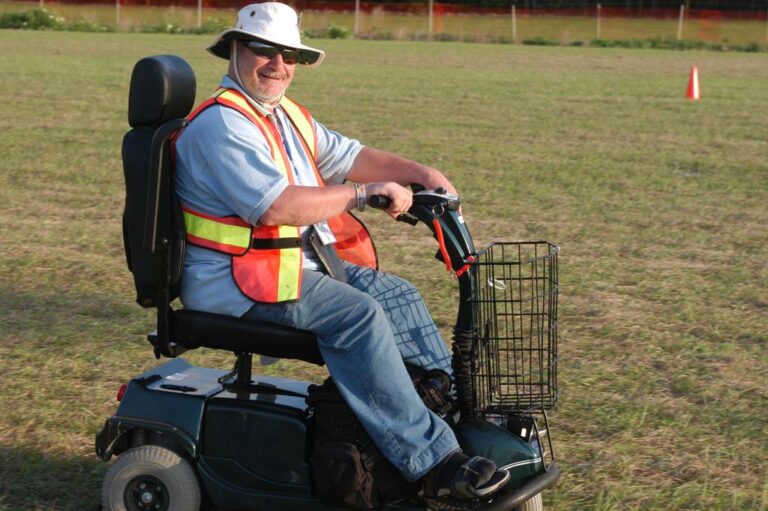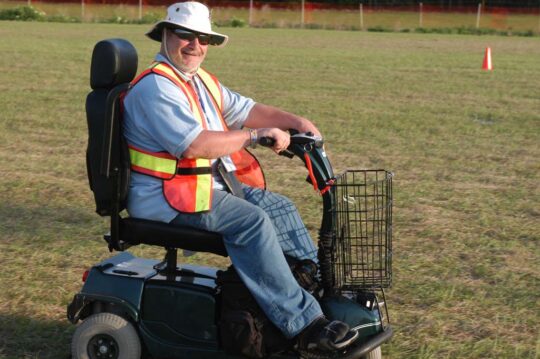 At the end of October 2023, his daughter Nicole emailed me to say that Dave passed peacefully in his sleep following a two-year battle with plasma cell leukemia, a very rare form of cancer with limited treatment options. Many of you have asked about him at airshows this year and I reported what I knew. Dave was not one to complain about his situation so when we spoke, we mostly kept our conversation on airplanes.
Nonetheless, the facts became increasingly obvious. All you had to do was check his YouTube channel. At the end, more than 11 months passed since his last entry. Earlier, I had never known him to go more than a week without posting, year after year after year.
A Champion of
Affordable Aviation
Dave was a consistent and unrelenting champion of light aviation and recreational flying. He was as energetic and highly motivated as anyone I ever met in this business. Indeed, when we worked at shows, the pace was furious. In a week at Oshkosh or Sun 'n Fun we would shoot 30 or 40 videos. You can think about that effort on-site, but what you don't know is that Dave would return to Canada and spend weeks on end making our interviews and raw footage into finished videos that pilots loved.
Dave's video channel contains more than 1,500 videos that have been viewed tens of millions of times. Personally, I worked with Dave on around 1,000 videos, interviewing virtually everyone in the light aircraft business, many of them multiple times. Dave was indefatigable. Before I would arrive at the show, he had already been busy shooting static shots and compiling aircraft we should go around and evaluate. All I had to do was hang tightly on the back of his powered scooter while he whizzed us around airshows using a special little trailer system he had fabricated to haul me around along with his camera gear.
Friendly Curmudgeon
The thousands who met Dave came to know him as extremely knowledgeable, but he loved to put on a kind of curmudgeon act. He could sound like a rough-and-tumble character until you saw him around somebody's grandchild. Young sons and daughters warmed up to Dave quickly and he became a big ole teddy bear, an ocean apart from his rough-hewn side.
When Dave would push someone to allow us to shoot video or some other action, people would ocassionally give him a WTF look. I usually laughed and said, "Do you think it's hard to put up with him for 15 minutes? Think about how I feel after a week of 10-hour days!" Dave would look at me and scowl, but that was just the curmudgeon showing. He loved to interact with people and once you got to know him, you knew he was as genuine as anyone could possibly be.
"Flying was his life and passion and what he lived for," expressed Dave's daughter, Nicole. "I believe he first started flying in the year I was born, around 1977.
Nicole knew how people reacted to Dave. "You could love him or hate him. He was the strongest, most stubborn man I have ever met and he was a great role model and teacher. I was so proud to call him Dad."
Story Telling…
"Dave the Expert"
One of my favorite stories about Dave occurred when we were video recording in Germany at the Aero Friedrichshafen airshow. We visited the Rotax booth where they had a semi-circular ring of all of their aircraft engines. Dave thought it would be an educational idea to have Rotax Aircraft Engines Manager, Marc Becker, give us a few words about each engine. Then, we'd pause briefly, move to the next engine, repeat, and so on, covering the entire Rotax line.
We began with a vintage 912 engine. After Marc made a few remarks Dave stopped him, saying, "That's not right." It doesn't matter what the fact was. Marc was a little taken aback, he being the official factory spokesman after all. He didn't know what he was up against. Dave probably knew more about Rotax engines than anyone, even inside Rotax.
Dave was insistent about the factoid, so Marc paused and said, "Let me go ask one of the engineers." He disappeared for a few moments and reemerged to take his place by the engine once again. Before we restarted recording, Marc said, "You were right, Dave."
We moved onto the next engine, where exactly the same thing happened. Marc talked. Dave stopped him, again correcting a point. Marc wondered but this time went quickly to ask another engineer. He came back out and again repeated, "You were right about that, too, Dave."
We moved to the third engine and it happened once again. Yet this time, Marc merely asked, "What should I be saying here, Dave?" He had learned like so many others. When it came to Rotax engines, few knew them better than Dave. We all laughed about this and the effort made yet another of Dave's popular videos.
A Man for All Airplanes
The Rotax story is one of many. A version of the above interaction happened at stop after stop after stop. Dave was incredibly knowledgeable about aircraft and engines in the affordable aviation space. Expert after expert came to realize that Dave knew what he was talking about. The man was a walking encyclopedia of all things in light aircraft.
Together we made quite a team. I would hazard a guess that we've flown 600-700 different airplane models between us, a record I don't think any other video team can match.
It may be a very long time before another Dave Loveman comes along, however, the resources that he assembled over a lengthy, productive career have benefited the light aircraft industry and those gains will be with us for all time.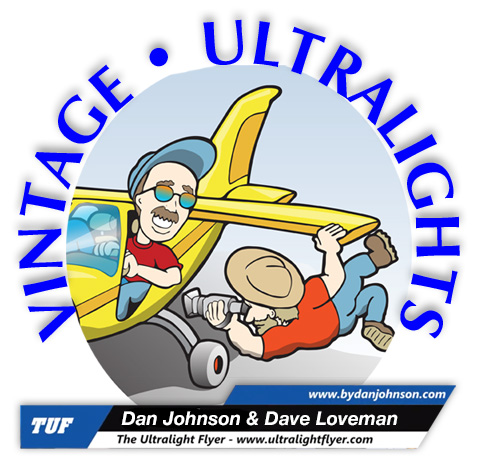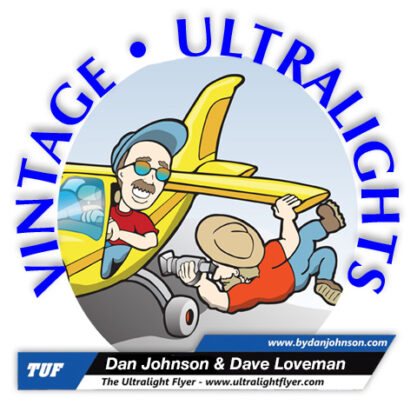 "I never remember a time when he did not have his Tilley hat on," remembered Nicole, "as he prepared to work on his videos from an airshow or a Rotax engine rebuild."
Rest in peace, Videoman Dave. He will be missed but for as long as YouTube videos last, he will not be forgotten. He leaves an amazing body of work.
Here's my tip of the Tilley hat we both wore. Tail winds, old friend!
---
---
Dave is survived by his wife Debra, whom Dave met when she was 17 going through nursing school; they remained together until his death. They have two children, Nicole Loveman (Peter Malloy) and David Loveman (Alison Loveman). As Nicole described, "Dave had four grand children that he loved more than anything in this world" — Paige Malloy and Paityn Malloy (Nicole & Peter), plus Dylan Loveman and Devyn Loveman (David and Alison)