While weather starts to cool in the northern USA, in the sub-tropical south, it is still warm enough to enjoy float flying. However, even up north — Maine, in this case — seaplane activity continues to pace the LSA market.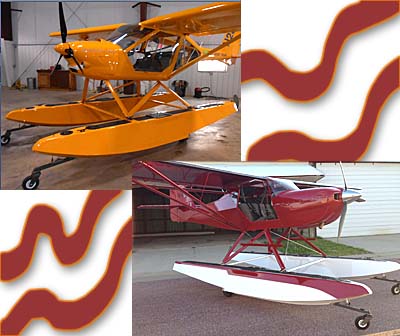 Recently, seaplane enthusiast and businessman Paul Richards informed us of a move for a leading producer of floats for light aviation: Clamar.
Paul wrote, "Clamar Floats designs and produces straight and amphibious floats for experimental aircraft using high-tech materials and vacuum infusion technology to produce the lightest and strongest floats available." Until this announcement, the company has been located in London, Ontario Canada.
However, Paul reported that Clair Sceli, founder of Clamar Floats, announced the upcoming relocation of Clamar's manufacturing operations to Brunswick Executive Airport on the campus of Brunswick Landing in Midcoast, Maine. He said, "This is a 3,500-acre campus is the former Brunswick Naval Air Station now operated by the Midcoast Regional Redevelopment Authority."
The onetime military facility includes an 8,000 foot runway while the seaplane-accessible Androscoggin River water is less than two miles from the departure end of runway 01.
New Owners and New Management
More than a relocation, Paul went on to say, "A Brunswick Maine private equity group led the acquisition of Clamar Floats with support by Coastal Enterprises, Inc. After the change, Paul will head Clamar's Brunswick Landing operation.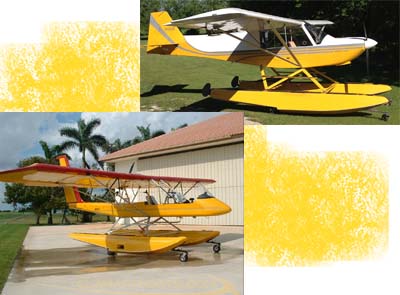 "Clamar's new manufacturing facility will leverage a recently commissioned, advanced composites manufacturing center which includes an environmentally controlled layup room, high temperature processing oven, paint booth and advanced machining suite," said Paul.
"I've been fascinated by water flying my entire life," said Clair Sceli. "I've been flying for over 50 years and for the past 20 focused on designing and building the best composite floats in the world. It is gratifying to see my products on 28 different airframes and the Clamar brand has been so widely accepted that my current facility was bursting at the seams trying to keep up."
Clair continued his explation, "Undertaking a capital expansion at my stage of life seemed like the wrong decision so I sought out people who could support my customers from a world class facility and was fortunate to partner with Paul Richards and the folks in Brunswick, Maine." Clamar's product line ranges from LSA (the 1400 series was designed for the Flight Design CTLS) to a 3500 class for heavier aircraft.
"I've known Clair for many years and his products are fantastic, but his attention to quality and customer service are just as important," said Paul, "and we are excited to have Clair stay on in a senior consulting role to make sure we maintain his high standards."
The Midcoast Regional Redevelopment Authority (MRRA) was established to transition the Brunswick Naval Air Station to civilian use and Steve Levesque has been its Executive Director since its formation in 2007. "Although aviation is not our only mission" states Levesque, "the Navy left us a hugely valuable asset and we strive to attract companies like Clamar Floats to take advantage of the taxpayer's investment. Clamar's move to Brunswick could not be more perfectly matched to this mission."
Other supporters of the Brunswick development include former FAA administrator Barry Valentine. Currently, Valentine is the Chairman of the Maine Aviation Business Association (MABA).
Here's are two video interviews with Clair Sceli posted in 2016 and 2014…