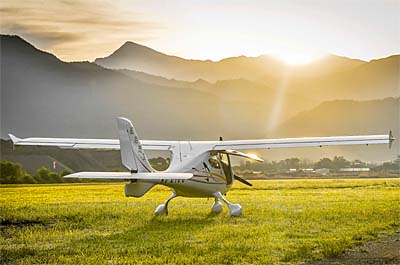 My guess is most readers do not care particularly about recreational aviation or sport flying in China. After speaking to many pilots at airshows, I know Americans are somewhat aware of flying in other nations but we enjoy so much freedom to fly in the USA and we have so many choices of aircraft, airports, and flying gear that the rest of the world seems almost irrelevant.
We most definitely are the lucky ones. We can and do take for granted the idea of hopping in your airplane — whether ultralight, LSA, or a speedy four passenger GA aircraft — and flying to a pancake breakfast or for one of those $100 hamburgers. We can fly almost anywhere we want, anytime we choose, for hour after hour if we like. Sure, some airspace is closed to us or perhaps too congested but, by and large, we can do what we want in the air. I love it. You love it. People in other countries want to love it.
Chinese aviation enthusiasts simply marvel at that level of freedom. With their government tightly controlling all manner of activities, flying around their beautiful country to see it as we can America, is a dream of the future and possibly one that may never match our freedom to fly.
Nonetheless, China may be THE growth market for recreational flying. I recently made a trip to China and Taiwan to offer officials and magazine writers my vision for how sport flying in China could develop.
After carefully considering the repercussions and after asking local friends for advice, I offered several influential people and groups a friendly challenge: Create 1 million pilots in ten years. To my surprise and delight, some immediately accepted the challenge.
You see, the central government — which has immense power and control — has placed a very strong focus on creating airports …thousands of them, perhaps 20,000! Whatever the number, I find this a fascinating national objective.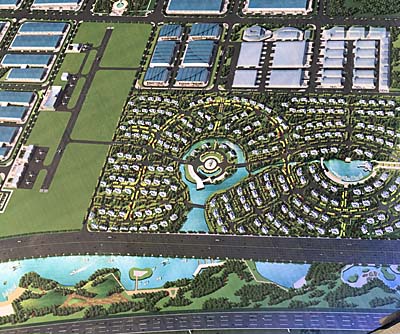 I have zero doubt China can build the airports. It is perfectly obvious this industrious country can build anything — literally anything — they want. I've never seen so many construction cranes and this is true nearly everywhere you look.
In the central city of Anyang, billing itself as the sport flying capital of China, I toured a massive construction development. It will include the usual collection of very large buildings complete with a handsome new airport and runway but also an airport flying community, roughly imitating the one in which I live: Spruce Creek Fly-In. It will also include — get this! — an aviation theme park. I marvel at their ambition.
All this will create structures but it does not speak to the use of those airports. China desparately needs guidance on building an aviation infrastructure. I leaned on my experience to suggest the creation of flying clubs, flight schools, and a fleet of sport aircraft. This does not pose any threat to a nation used to 100% control of its airpace and it offers the Chinese citizen a new form of recreation and education plus a wholesome family activity that may prepare some for a respected occupation as professional pilots.
You may still not care. I understand that. But to builders of aircraft and other aviation enterprises, a million new pilots would be like winning the lottery. Today, in all countries of the world and for all forms of flying, we have something north of one million pilots …in the entire world …combined.
Could China create that many new pilots all by itself? It has the population, the national drive, the money, and the land to achieve this. Will it? Only time will tell.
I tried to do my part as it could benefit the industry I love and which has sustained me for years. Best of luck, China. I hope you find your path to the sky.
Meanwhile, Merry Christmas to readers of ByDanJohnson.com. I wish each and every one of you warm and wonderful holidays.